5 Oxfordshire Meeting Rooms with a View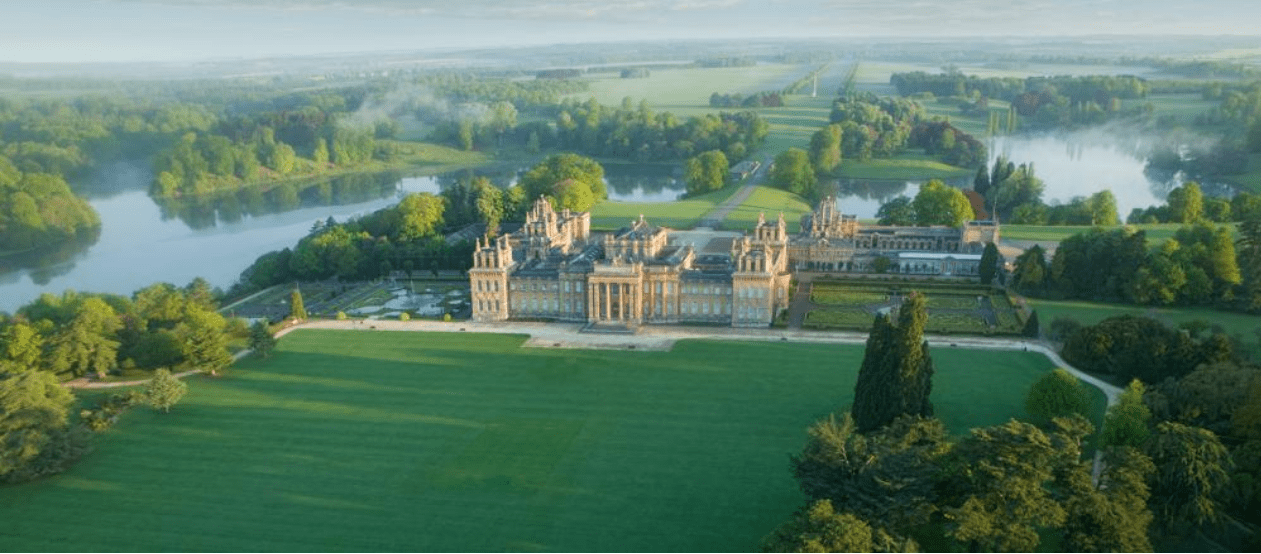 Oxfordshire is home to beautiful meeting spaces spread across the county and we have picked the top 5 venues with a beautiful view to give your meeting that extra touch and impress your clients.
Blenheim Palace, Woodstock
A masterpiece of 18th Century Baroque architecture set in more than 2000 acres of 'Capability' Brown landscaped Parkland and award-winning Formal Gardens, Blenheim Palace provides a magnificent backdrop and view to your meeting space.
Event Rooms: 9
Macdonald Randolph Hotel, Oxford
The Macdonald Randolph Hotel is the leading 5-star hotel in Oxford and the hotel's beautiful architecture and historic setting is the perfect venue for meetings with rooms with a beautiful view of the Ashmolean Museum.
Event Rooms: 5
Heythrop Park Resort, Chipping Norton
Surrounded by 440 acres of stunning grounds Heythrop Park Resort's meeting rooms overlook some of the finest views, including its Bainbridge Championship Golf Course and the beautiful Italian Gardens.
Event Rooms: 28
Kassam Stadium, Oxford
Why not host a meeting in one of Kassam Stadium's meeting rooms that overlook the Oxford United Football pitch? Their 28 Executive Boxes are ideal for interviews, small meetings, syndicate rooms, dinners and break out rooms for lunch.
Event Rooms: 38
Conference Oxford, Oxford
Looking for meeting rooms in one of the world's most prestigious colleges with beautiful views of historic buildings? Conference Oxford can help you find the perfect meeting space for your next event in one of Oxford's colleges that will leave you in awe of their magnificent surroundings.
Event Rooms: 100+