An April Shower of Artistic Variety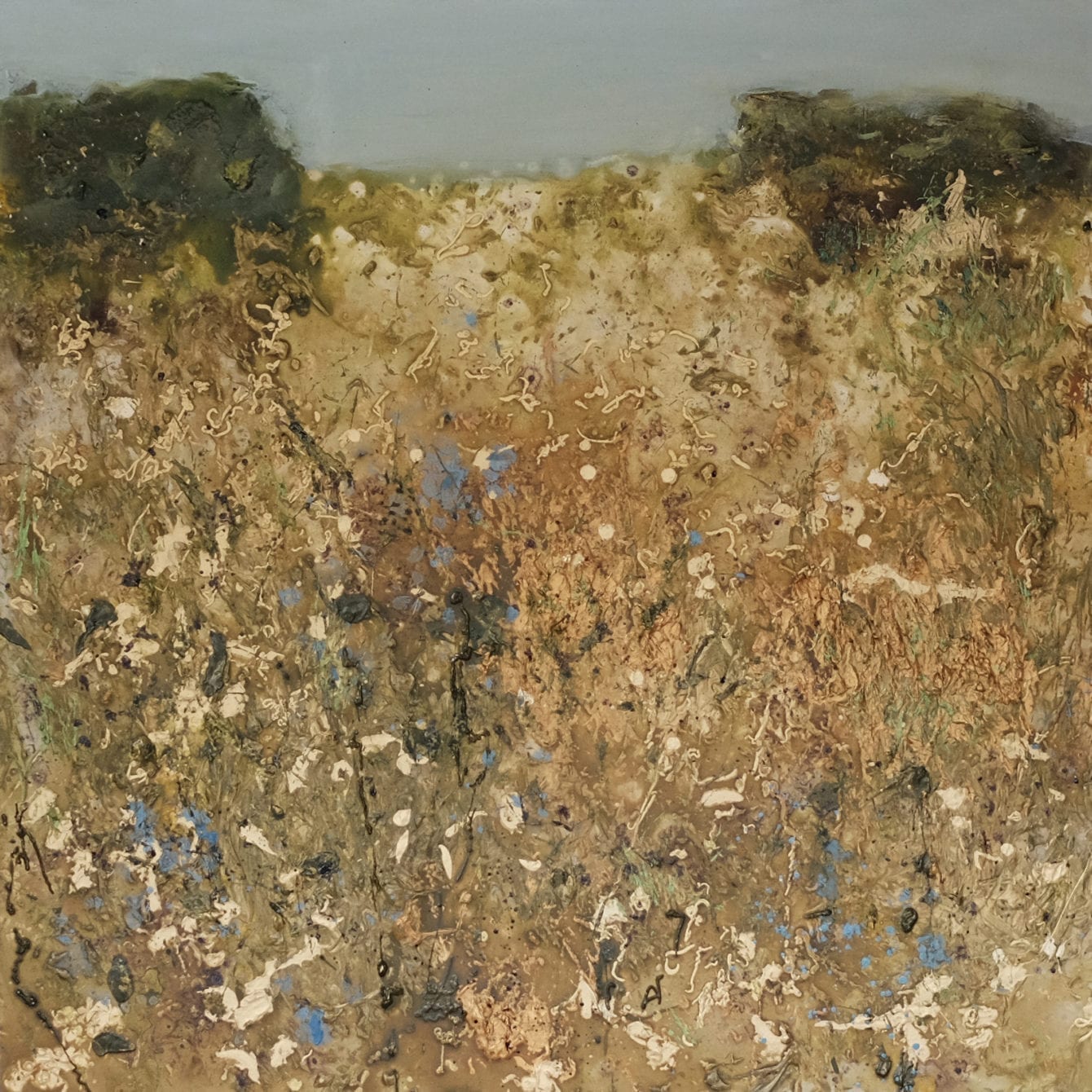 This month the theme of the art exhibitions across the county varies from an eclectic collection of photos taken over the last year in Summertown's The North Wall, until 12th April, which includes street, documentary, wildlife, events, macro, portrait, land and seascapes genres. This gallery then presents the Oxford Scribes who, in a collaborative project inspired by original poetry showcase their calligraphic work in their talents in many ways, for example, book-making, glass engraving, letter and paper-cutting, and many of these will be represented in exhibition pieces  demonstrating that the skill of beautiful writing by hand continues in this the internet age.
In Deddington's Wychwood Art Gallery, as part of a mixed spring exhibition with over 40 contemporary artists, there's brand new original still life works by Alison McWhirter, intimate compositions with loose brushstrokes in calming, pastel colour palette. Alison paints instinctively, often mixing the paint directly on the canvas which gives a sense of spontaneity. Below, a small selection of bronze 'Wee Souls' sculptures by Alison Bell's bronze sculptures are fresh and charming with uninhibited freedom of childhood.
West Ox Arts Gallery in Bampton takes a trip 'Beyond Observation: Exposing Nature and Self' with powerfully expressive paintings that tell as much about the artists as it does about their chosen landscapes. Whilst there are similarities between their modes of expression, notably their love of texture, layer and expressive mark-making, each has a distinctive voice. Nicki Heenan's intricate surfaces are built up in oil and cold wax; Sally Wyatt's paintings are often a web of overlaid colour and mark.
From 21st April you can 'Cross the Aegean' with artist Susan Moxley at the Sewell Centre Gallery, Radley, in a mixed exhibition of paintings, prints, jewellery and ceramics by Susan Moxley an exhibition influenced by the current turmoil in the Middle East which has prompted thousands of people to embark on the dangerous journey across the Aegean in search of peace and safety in Europe. The artist forces us to look again at the idyllic picture of the calm Mediterranean: the calm blue strokes of Aegean are instead, imbued with dark undercurrents of danger and fear for those who have recently crossed it. There are references too, to ancient mythological odysseys crossing the same stretch of sea, now separating the West from the East. While Susan Moxley's work is bold and direct, it has a serious narrative. Despite appearing playful and light-hearted at first viewing, there is a serious, reflective message embedded within.
This month, the Sarah Wiseman Gallery presents new paintings by Sally Stafford, Henrietta Dubrey and Charlotte Cornish which take you from expressive landscapes to an abstracted view of the world and autobiographical journeys. Sally Stafford responds emotionally to her surroundings and studios natural world during her travels – to Portugal, Devon and Dorset as well as farther afield to Australia and Indonesia- and recreate moments in these places. There is an element of impressionism in her landscapes, a seemingly instantaneous feel to her brushwork, and the colours and textures developed through the application of multiple layers of paint, ink, wax and pigment add a contemporary flavour. Sally prefers to work on the floor, allowing the various media react and pool together and her artistic process is highly involved both physically and almost as a meditation. However, the mix of different media keeps it resolutely contemporary.
Alongside, the contemporary abstracts of Charlotte Cornish explores the world through colour and line and is known for her strong energetic mark making. 'I have always found inspiration from places I have visited.' She explains. 'I often use photographs as an initial starting point for my compositions, but my paintings are not representations of places, but a mixture of elements from the seen world, and my own emotional responses and experience.' Charlotte is fascinated by the qualities of paint, the unending possibilities of colour and colour relationships, and their potential. She prefers to use acrylic paint as this dries relatively quickly, allowing her to build up many layers of thinly poured paint, contrasting with directly applied, thicker marks. Even so, the paintings take about eight weeks to complete!
Strong, confident line and bold colours also characterise the sparsely composed paintings of Henrietta Dubrey, giving it a sense of directness and immediacy. Although abstract, Heniretta considers her paintings to be autobiographical deconstructions and reconstructions of life, appearing on the canvas as an abstract gestural web, occasionally tangled, occasionally bold and resolved.
For a series of installations over the weekends 7th-8th / 14th-15th / 21st-22nd April 2018, OVADA (Oxford Visual Arts Development Agency) is inviting you into their warehouse space to be intrigued by a series of new installations which form part of their Dawn Rose Red event series,  provides a timely artistic exploration of women's rights in the centenary year of the Representation of the People Act 1918 where some women were granted the right to vote for the first time. They are also hosting a mini art fair in their space on 21st April, open to all.
Some places to see good art this month
Oxford Photographic Society (until 12th April) and Oxford Scribes (from 16th April-2nd May)
The North Wall Arts Centre, South Parade, Oxford OX2 7JN
Spring: a multi-artist exhibition
Wychwood Art Gallery, The Town Hall, Market Place, Deddington OX15 0SE
Beyond Observation: Exposing Nature and Self  (runs until 21st April)
West Ox Arts Gallery, Town Hall, Market Square, Bampton OX18 2JH
Susan Moxley: Crossing the Aegean (runs until 24th May)
Sewell Centre Gallery, Radley College, Kennington Rd, Radley near Abingdon OX14 2HR
Barbara Hepworth: Finding Form (runs until 3 June)
River and Rowing Museum, Henley
Cinithia Marcelle – The Family in Disorder: Truth or Dare (runs until 27th May)
Modern Art Oxford, 30 Pembroke St, Oxford OX1 1BP
Sally Stafford, Henrietta Dubrey and Charlotte Cornish
Sarah Wiseman Gallery, 40-41 South Parade, Summertown, Oxford OX2 7JL
Yellow: a spring exhibition (runs until 28th April)
Turrill Sculpture Garden, South Parade, Summertown Oxford, OX2 7JN