Blenheim Palace Podcast launches new Book Club series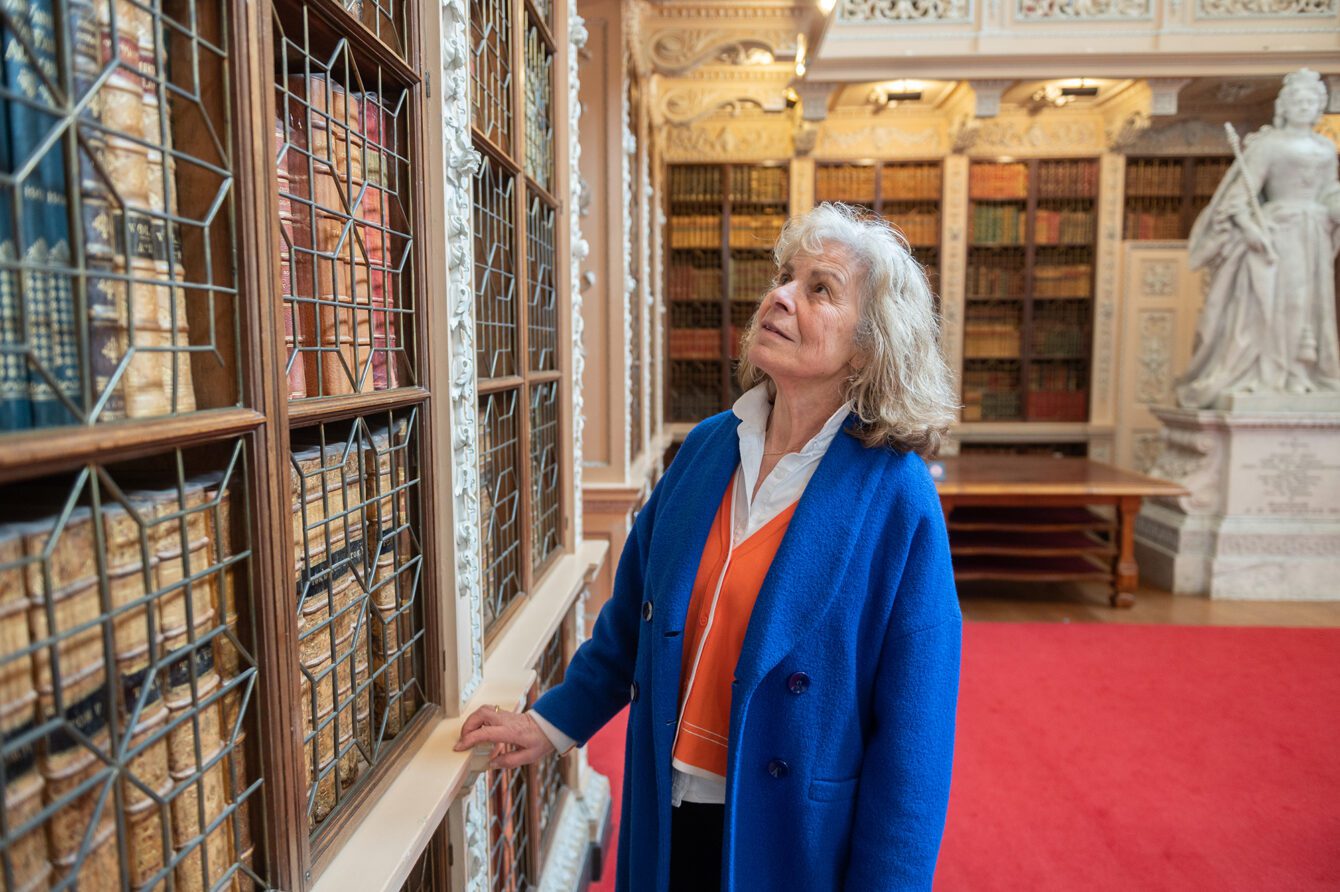 'The Blenheim Palace Book Club', the second series of the UNESCO World Heritage Site's successful podcasts goes live on Friday 24 February, providing a look at the books inspired by Britain's Greatest Palace.
The new series includes episodes on the extraordinary life of Gladys Deacon, some more unusual aspects of Sir Winston Churchill's life and how Blenheim's racy past has inspired a new novel.
Hosted by Blenheim Palace's social historian Antonia Keaney, the audience can listen to conversations between Antonia and authors including Rachel Trethewey, Josh Ireland, and Valerie Mendes in the seven-part series.
Antonia said: "After the success of the first series we were eager to expand upon the Blenheim Palace podcasts.
"This project originally began as a way of keeping in touch with people who couldn't visit in person during the COVID-19 lockdown however, it's now become an accessible media which people from across the world can engage with to learn about Blenheim Palace's fascinating history.
"Working on the second series has been a joy. Talking to such an interesting range of authors, all of whom have a personal, unique or longstanding connection with Blenheim Palace, has confirmed to me what a special place it is to be a part of. Hopefully listeners will appreciate that too and enjoy all that's revealed in our discussions," added Antonia.
The series also features author and broadcaster Hugo Vickers who has written biographies for several twentieth century figures including Gladys Deacon Duchess of Marlborough, Cecil Beaton, The Queen Mother and Alice Princess of Greece.
Full list of all seven episodes of the new podcast series:
The Churchill Girls By Rachel Trethewey: Rachel Trethewey in conversation with Antonia about her new book on the often-overlooked daughters of Winston Churchill
The Sphinx with Hugo Vickers: A look at Hugo's biography of the life and loves of eccentric Duchess, Gladys Deacon, second wife of the 9th Duke of Marlborough.
Daddy's girl: Join Woodstock author Valerie Mendes in conversation with Antonia on how Blenheim's racy past features in her best-selling novel.
The Churchill Children: Both Rachel Trethewey and Josh Ireland have written fascinating books exploring the lives and loves of Winston Churchill's children, books which throw a new light on a little-known aspect of the great man's life.
The Daughters of Yalta: American historian and author Catherine Katz talks to Antonia about the Yalta Conference of 1945 from the perspective of the three daughters of three very powerful men. Sarah Churchill, Anna Roosevelt and Kathleen Harriman were chosen by their fathers to accompany them to this crucial event where the future of post war Europe was decided and where family relationships were tested and strengthened by the history they witnessed and the future they crafted together.
The Secret Life of English Spas: Join Melanie King in conversation with Antonia as she discusses Death, Disease and Duchesses in the 18th century. Take a journey to the most fashionable spas of 18th century England to look at the more unusual treatments and remedies favoured by Sarah Duchess of Marlborough and her long-suffering Queen.
Churchill's Britain: Join Peter Clark as he takes Antonia on a virtual tour of Britain, visiting some of the locations which had a special place in Churchill's heart.
• All the podcasts are available on Spotify.
Issued on behalf of Blenheim Palace. For more information please contact Andrea Lee Andrea Lee ALee@blenheimpalace.com or Ollie Young at ollie@flamingo-marketing.co.uk
Notes to editors: Link to the podcast on Spotify – https://open.spotify.com/show/58kVxptnipcVvKnxkr6uFl
About Blenheim Palace
Home to the Dukes of Marlborough since 1705, Blenheim Palace was designated a UNESCO World Heritage Site in 1987.
Steeped in history, the magnificent Palace is surrounded with over 2,000 acres of 'Capability' Brown parkland and beautiful Formal Gardens. Tours, exhibitions and events showcase the splendour of 'Britain's Greatest Palace' and deliver an unforgettable day out for all ages.
Blenheim Palace is also the birthplace of one of Britain's most famous leaders, Sir Winston Churchill, and it was his father who described the vista on entering the Estate from the village of Woodstock as the 'finest view in England'.