Blenheim Palace among the UK's greenest attractions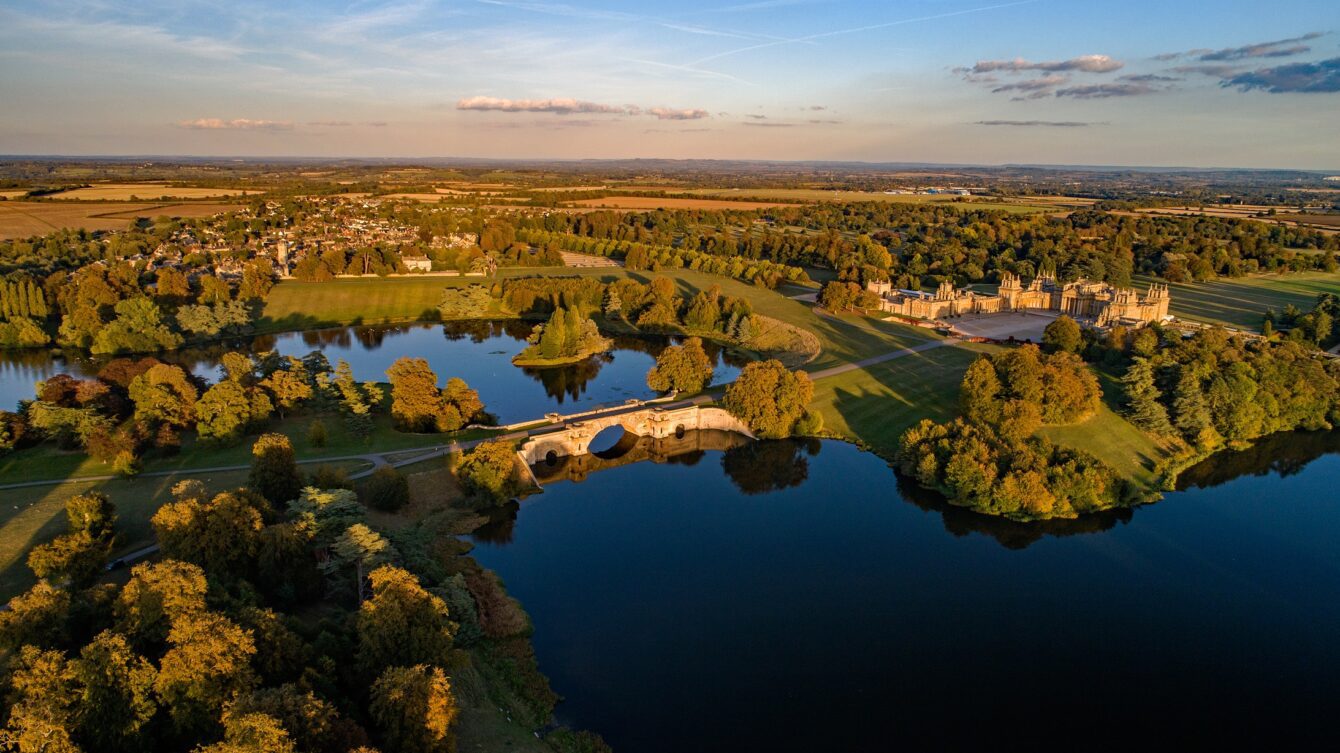 Blenheim Palace has retained its Gold Award from Green Tourism, making them one of the UK's 'greenest' tourist attractions.
To achieve gold status, the Oxfordshire UNESCO World Heritage Site was assessed under 15 different categories including energy saving, waste minimisation, health and wellbeing, awareness and community and achieved a total score of 83%.
As well as receiving a Gold Award the high score means Blenheim Palace is among the best performing Green Tourism members globally.
"We are thrilled to have retained the Gold Award from Green Tourism," said Heather Carter, Managing Director Blenheim Palace Visitor Attraction.
"The award recognises best practice under three categories: People, Place and Planet. It means that across all aspects of the business Blenheim achieves the highest standards of sustainability and has a strong and broad environmental ethos," she added.
Assessors noted there was excellent knowledge and awareness of all aspects of sustainability on show throughout, strong commitment to supporting vibrant local communities and effective promotion of the destination area and how to enjoy it responsibly.
The report also found Blenheim Palace has an 'excellent commitment to ensuring it is welcoming and accessible to all'.
Green Tourism Chief Executive Andrea Nicholas commented: "Blenheim Palace has been a member of Green Tourism since 2008.
"In this time, they have gone from strength to strength, improving in every assessment with new green initiatives and sustainability projects.
"They have never lost their zeal and commitment to running a large multi-faceted business in the most sustainable manner possible," she added.
As part of its commitment to sustainability, Blenheim Palace is encouraging visitors to travel in an environmentally friendly way and save 30% on entry.
Visitors who are unable to travel in a low emission way can still take part in Blenheim Palace's green agenda by offsetting their carbon with a £5 donation. This carbon offsetting cost will go towards the extensive tree planting scheme on the Blenheim Estate.
Blenheim Palace has also been making changes in the shop and cafe to help reduce single use plastic. Many of the souvenirs on offer are now locally sourced and produced sustainably using materials such as wheat fibre, bamboo and recycled plastics.
Additionally, no plastic water bottles are sold onsite; visitors can either refill their own reusable bottles or enjoy Blenheim Palace's very own award-winning mineral water in glass bottles, which are made up of 80% recycled glass and bottled here at Blenheim.
The World Heritage Site is already converting its fleet to electric vehicles, insulating roofs and switching to LED lighting as well as focusing efforts on green renewable energy projects including biomass, solar and hydro power.
These efforts align with Blenheim Palace's commitment to becoming carbon neutral on Scopes 1 – 3 of the Greenhouse Gas Protocol across all operations by 2027 and, beyond that, to remove 230,000 tonnes CO2e from the atmosphere by 2050.
The Green Tourism Awards are acknowledged worldwide as an indicator of good environmentally-friendly practice, and are seen as a hallmark of 'green quality'.
ENDS
Issued on behalf of Blenheim Palace. For more information please contact Rachel Leach RLeach@blenheimestate.com or Ollie Young ollie@flamingo-marketing.co.uk
About Blenheim Palace
Home to the Dukes of Marlborough since 1705, Blenheim Palace was designated a UNESCO World Heritage Site in 1987.
Steeped in history, the magnificent Palace is surrounded with over 2,000 acres of 'Capability' Brown parkland and beautiful Formal Gardens. Tours, exhibitions and events showcase the splendour of 'Britain's Greatest Palace' and deliver an unforgettable day out for all ages.
Blenheim Palace is also the birthplace of one of Britain's most famous leaders, Sir Winston Churchill, and it was his father who described the vista on entering the Estate from the village of Woodstock as the 'finest view in England'.