Britain's first Zero Emission Zone begins in Oxford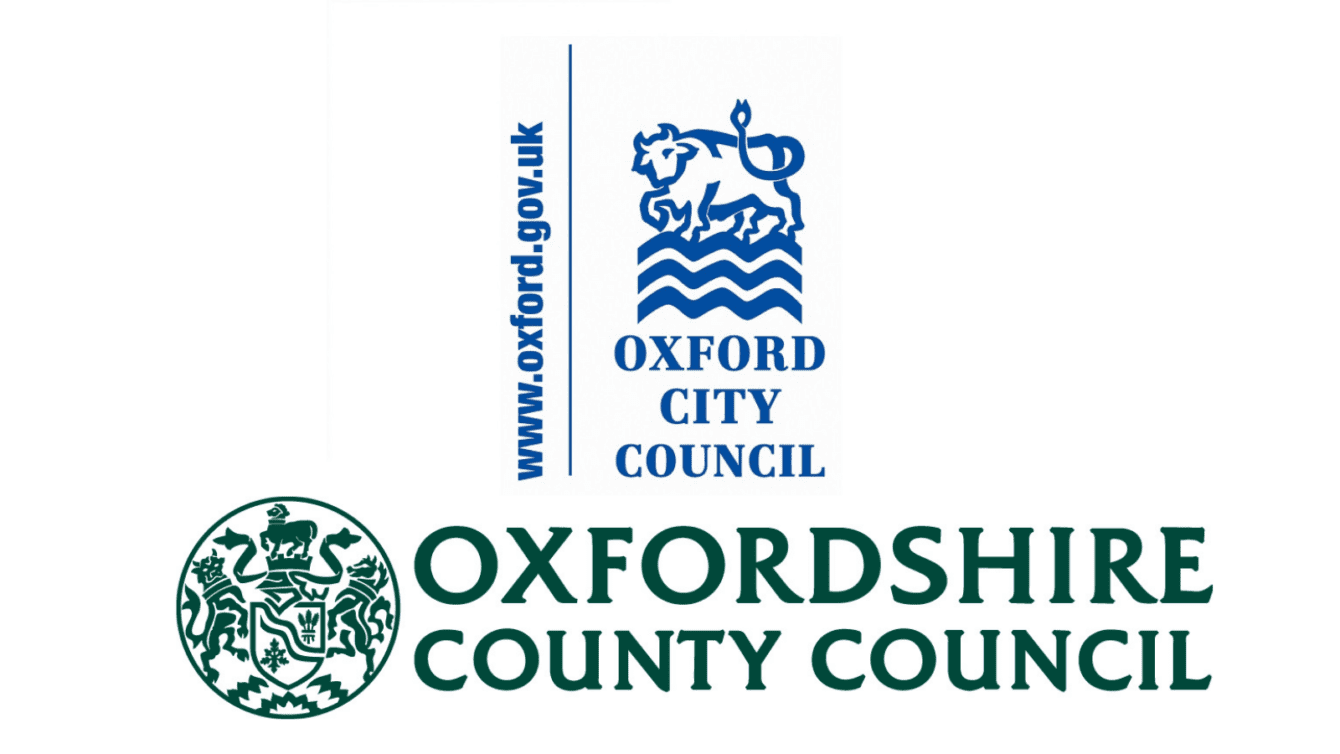 Britain's first Zero Emission Zone (ZEZ) has started in Oxford today (28 February).
Launching as a pilot, the streets included in the ZEZ are: New Road, between Bonn Square and its junction with Castle Street; Bonn Square; Queen Street; Cornmarket Street; New Inn Hall Street; Shoe Lane; Market Street, from Cornmarket junction east for 40 metres; Ship Street; and St Michael's Street.
The ZEZ pilot will allow Oxfordshire County Council and Oxford City Council to gain useful insights before introducing a larger ZEZ covering most of Oxford city centre next year (2023), subject to further public consultation.
The ZEZ pilot will operate from 7am – 7pm, all year around. All petrol and diesel vehicles, including hybrids, will incur a daily charge unless eligible for a discount or exemption. However, zero emission vehicles, such as electric cars, can enter the pilot area free of charge.
The charge will vary from £2 to £10 per day depending on the emission levels of the vehicle. Automatic number plate recognition (ANPR) cameras have been installed to enforce the zone.
A range of exemptions and discounts are available for businesses and residents in the zone.
Councillor Tom Hayes, Deputy Leader and Cabinet Member for Green Transport and Zero Carbon Oxford, Oxford City Council, said: "The start of the zero emission zone pilot is a landmark event for the city of Oxford and our journey to tackle toxic air pollution and reduce our carbon emissions. For five years the City Council and I have been engaging with businesses and citizens to develop the zero emission zone, and I want to thank everyone for sharing their passion for cleaner air and knowledge about how to pragmatically achieve it. We will be using the learnings from this pilot to inform the expansion of the zone to the wider city centre in 2023."
Councillor Duncan Enright, Cabinet Member for Travel and Development Strategy, Oxfordshire County Council said: "The ZEZ pilot is a very important step towards our aim of moving towards a zero carbon transport system in the county. I want to thank all the residents and businesses who sent us their feedback and worked with us as we developed the pilot. Over the next year we will learn from this pilot and continue working with our communities before expanding the ZEZ. Poor air quality is a public health risk for everyone. The ZEZ will reduce toxic air pollution in our city and while making Oxford a safer, cleaner and better place for people who live and work here and for those who visit."
From today, ZEZ charges for driving a polluting vehicle can be paid up to six days in advance, on the day the vehicle is driven in the zone, and up to six days after the vehicle has been driven inside the zone.
Funds raised by the ZEZ will be used to cover implementation and running costs of the scheme. Any remaining funds will be used to help residents and businesses make the transition to zero emission vehicles, and on other schemes that promote zero and low emission transport in the city.
Transport emissions currently account for 17 per cent of greenhouse gas emissions in Oxford. Over the past few years, air pollution levels in the city have plateaued following a period of significant improvements in air quality, due in part to the introduction of a low emission zone for buses in 2014 and government funding to install cleaner bus engines. The zero emission zone pilot and its expansion into a larger area offers the opportunity to ensure a further reduction in air pollution levels.
More information on the ZEZ and the charges, discounts, and exemptions available can be found at www.oxfordshire.gov.uk/zeroemissionzone
ENDS
________________________________________
Notes to Editor
Contact details
Email: pressoffice@oxford.gov.uk (Please note that any replies directly to this Press Release will go to an unmonitored inbox. Please contact email address provided)
Phone: 01865 252096
About us
Oxford City Council is the democratically-elected local authority for Oxford.
In partnership with others, we provide a wide range of services – including planning, housing, community centres, parks and waste collection – for approximately 152,000 residents, 106,000 people who work in Oxford and the millions of people who visit our world-famous city every year.
We have set four key priorities, all of equal importance and all interconnected:
• to enable an inclusive economy, where everyone has access to sustainable business and employment opportunities
• to deliver more affordable housing, including a new generation of council homes to help meet our acute housing shortage
• to support thriving communities, reducing the stark inequality between our city's richest and poorest residents
• to tackle the climate emergency by pursuing a zero-carbon Oxford
Our vision is to build a world-class city for everyone.
Oxfordshire has a two-tier system of local government, which means services are provided by two different councils. Oxford City Council provides local services for the city, while Oxfordshire County Council is responsible for strategic, countywide services such as roads, schools and social care.