Bus Operators Launch 12 Days of Christmas Campaign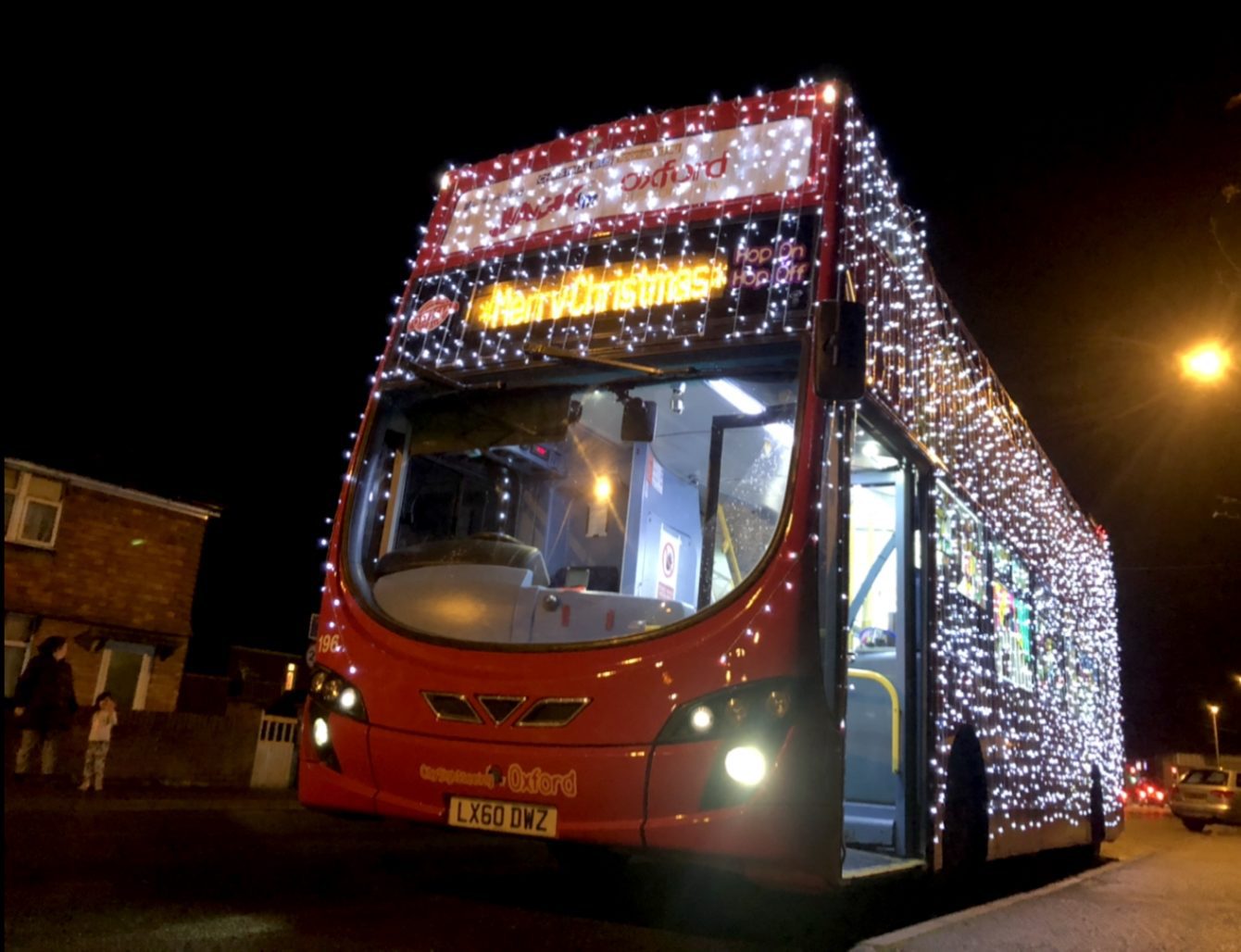 Oxford Bus Company and Thames Travel have launched a "12 Days of Christmas" campaign to help support local businesses in Oxford City.
The campaign which will run from December 13th to Christmas Eve will feature a special offer each day from a city centre business in partnership with the bus operators. Visitors to the city will be able to obtain a special offer at a different business each day by showing a valid Oxford Bus Company or Thames Travel bus ticket with the day's date on it. This includes the park&ride service.
To get residents into the festive spirit, the 12 Days of Christmas campaign launches with a 10% discount at the Rainbow and Spoon boutique in Oxford. Other retailers and venues that are taking part include Teardrop Bar and Cellar Door, The Handle Bar Café and Kitchen, The Oxford Wine Company, Fairtrade at St. Michaels, Modern Art Oxford, Laird Hatters, Y.O.U Underwear, The Project PT, Queen's Lane Coffee House and City Sightseeing Oxford.
The 12 Days of Christmas is designed to help boost a wider campaign to encourage people to visit Oxford in the run-up to Christmas in support of local businesses amid the challenges of the COVID-19 pandemic.
Phil Southall, Managing Director of Oxford Bus Company and Thames Travel said: "It's more important than ever that we all celebrate and support local Oxford businesses. We have partnered with some fantastic Oxford businesses to provide some fabulous special offers to bus users this Christmas. We hope many of our passengers take advantage of some of the offers across the campaign."
Full details of all the offers can be found on the Oxford Bus Company website here: www.oxfordbus.co.uk/12-days-of-christmas
Tickets must prove that travel by bus was made on any Oxford Bus Company or Thames Travel bus on the day that the offer is available. This can include day tickets but also period passes valid during the time of the offer. Tickets can be presented in paper form, on the app or key card. Any ticket purchased on a Stagecoach bus is not included in this offer.
ENDS