Chatty Bus Returns to Help Reduce Loneliness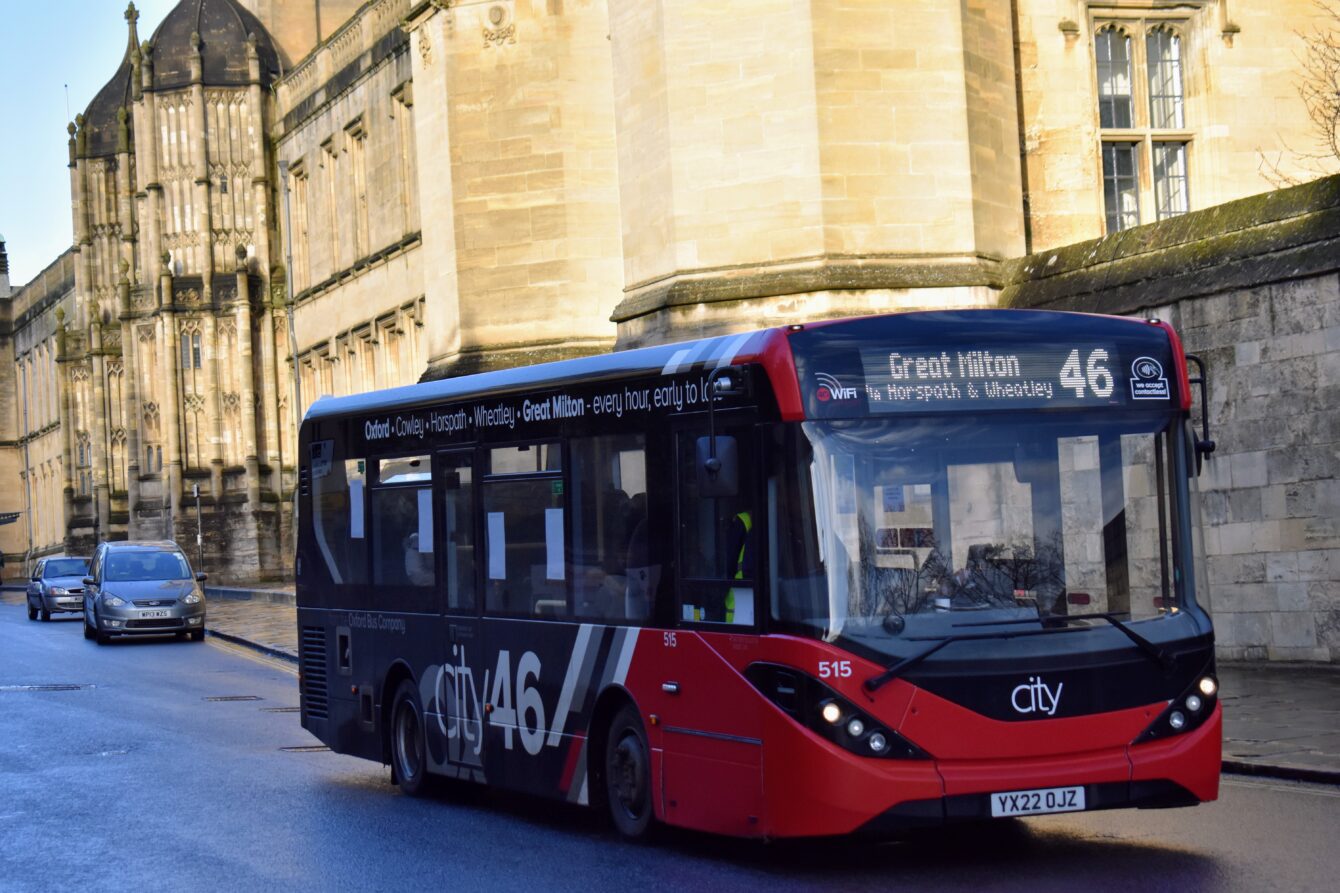 Oxford Bus Company has announced Chatty Bus is set to return, with a difference, to help tackle loneliness and social isolation.
It has arranged a free trip on its City Sightseeing Oxford open-topped bus tour of the city for the elderly. Chatty Bus volunteers from Oxford Bus Company, with support from Age UK Oxfordshire, will be on-board to support passengers and have a chat.
The Chatty Bus day-out also includes free return travel on a local Oxford Bus Company bus from Abingdon to Oxford. People will also have time to enjoy shopping and a coffee or lunch in Oxford before the return journey. Non concessionary bus pass holders can receive complimentary travel on the day.
Oxford Bus Company is delivering the Chatty Bus initiative for the over 65s on Wednesday 29th March following the success of previous campaigns delivered in partnership with its sister company Thames Travel and Age UK Oxfordshire.
Luke Marion, Oxford Bus Company and Thames Travel Managing Director, said: "Loneliness continues to be an issue that affects so many people in our community and so we decided to operate another Chatty Bus to help.
"Buses are more than a mode of transport; they are an important social function and we're proud to be able to help in this small way. The feedback we previously received from our Chatty Bus days has been fantastic and by partnering with Age UK Oxfordshire we are able to make even more of a difference.
"This time, we opted to provide a tour of Oxford and make it part of a day out for people, which we hope will be a great treat for all the passengers."
Penny Thewlis, CEO of Age UK Oxfordshire, said: "We're absolutely delighted to be partnering with Oxford Bus Company again for this fantastic initiative. It will be a wonderful opportunity for many local older people to see more of the city and enjoy a day out, and our team look forward to chatting with people and helping them link into their community. We love seeing age friendly initiatives like this and are keen to support other events that help older people make connections."
Last year, Go-Ahead Group, the parent company of Oxford Bus Company and Thames Travel signed the Government's Employers Pledge, which commits firms to working to improve social connections and tackle loneliness at all levels.
Buses can provide a vital lifeline for many of those living in isolation, as a third of Britons admit that they deliberately catch the bus to have some human contact. While two-thirds of bus users say services create strong community ties, and eight out of 10 know someone who depends on the bus.
To book your place, please contact Age UK Oxfordshire via 01235 849 434 or network@ageukoxfordshire.org.uk.
Places are limited and so people are encouraged to book as soon as possible. The pickup point will be from the Stratton Way cityX3 bus stop A2 in Abingdon and further details are on the Oxford Bus Company's website.
ENDS