Civic Leaders 'plant a tree for jubilee' on Bernwood Road, Barton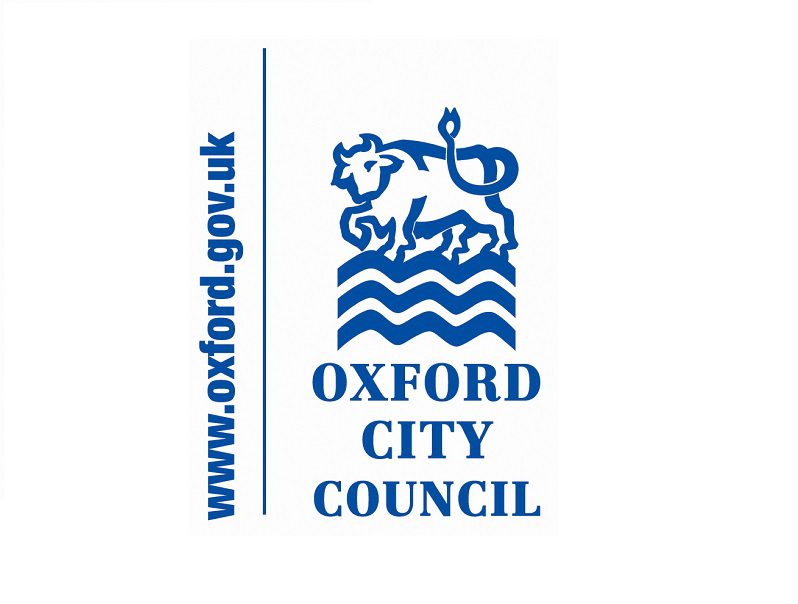 Oxford's civic leaders will plant a tree for the jubilee on Friday 11 March.
The tree planting, which will take place in Bernwood Road, Barton, is part of The Queen's Green Canopy.
The canopy is a nationwide initiative encouraging everyone to plant a tree, hedge or other planting with a focus on sustainability, to create a legacy in honour of The Queen's leadership.
As part of the project, NACO (National Association of Civic Officers) is asking civic leaders around the country to plant a tree on Friday 11 March to mark the Queen's Platinum Jubilee.
The day chosen is the 70th day of the year in which the Queen marks the 70th anniversary of her accession.
The tree planting in Barton will be attended by:
Moira Darlington DL, representing the Lord-Lieutenant of Oxfordshire
Councillor Lubna Arshad, Cabinet Member for Parks and Waste Reduction at Oxford City Council
The Lord Mayor of Oxford, Councillor Mark Lygo
Councillor Susan Brown, Leader of Oxford City Council
Mrs Darlington and Councillor Arshad will be planting the tree species Acer Platanoides Crimson "Sentry", while Councillor Mark Lygo and Councillor Brown will each plant a Maple tree Acer Campestre "Elsrijk".
Sponsor a street tree
Oxford City Council is asking local businesses to invest in Oxford's environment by sponsoring street trees and helping to provide a lasting legacy to mark the Platinum Jubilee.
In response to the climate emergency, the City Council has planted over 10,000 new trees in its green spaces in recent years, and further planned projects include the creation of a community orchard on the Barn Green in Greater Leys and a new avenue of street trees along the Marston Road. It also embarking on a programme to plant more hedges.
Hedgerows provide equal benefits to wildlife and the environment as trees, and can be planted along boundaries of sites where there is no additional capacity for further trees.
The Council now needs help to increase the number of street trees, as they are expensive to provide and maintain. Street trees are particularly important because they reduce pollution in urban areas where it has the greatest impacts on health, and they can provide locals with beautiful environments that create a sense of place and wellbeing.
Local sponsors are needed to fund the initial phase to establish a pavement tree pit, purchase and plant a semi-grown tree and water it for the first three years. The City Council plans to provide a new avenue of street trees in at least one location to mark the Jubilee, but every new tree in the city will make a difference.
Sustainable tree planting
The City Council adopted its Urban Forest Strategy in September 2021, describing how it aims to "green" the city by better protecting and managing Oxford's trees and hedgerows.
When choosing to plant a tree or hedgerow, the City Council is advising following the principle of "right tree, right place".
 Trees and hedgerows have a much better chance of surviving and thriving if they are planted between October and April, ideally between November and March.
If you have a small garden, choose a small tree. The Council recommend planting small fruit trees.
Don't plant too close to buildings or walls as the tree won't thrive and you could cause damage to the building.
Consider your neighbours: will your tree shade their property or eventually grow over your boundary?
Councillor Lubna Arshad, Cabinet Member for Parks and Waste Reduction at Oxford City Council, said:
"We are lucky in Oxford to have many green spaces around the city and this is a great opportunity to pay tribute to the Queen's inspiring leadership.
"There are so many benefits to having more trees, not only for improving our environment but to also boost peoples mental and physical health by being amongst nature. We hope local people will also do their bit to go green for the city by planting a tree for the Jubilee".
For more information on tree planting, please visit:
https://www.oxford.gov.uk/info/20198/trees_woodlands_and_hedges/1512/greening_oxford_-_leaves_for_life_-_plant_a_tree_or_hedgerow_for_the_queen_s_jubilee
ENDS
________________________________________
Notes to Editor
Contact details
Email: pressoffice@oxford.gov.uk (Please note that any replies directly to this Press Release will go to an unmonitored inbox. Please contact email address provided)
Phone: 01865 252096
About us
Oxford City Council is the democratically-elected local authority for Oxford.
In partnership with others, we provide a wide range of services – including planning, housing, community centres, parks and waste collection – for approximately 152,000 residents, 106,000 people who work in Oxford and the millions of people who visit our world-famous city every year.
We have set four key priorities, all of equal importance and all interconnected:
• to enable an inclusive economy, where everyone has access to sustainable business and employment opportunities
• to deliver more affordable housing, including a new generation of council homes to help meet our acute housing shortage
• to support thriving communities, reducing the stark inequality between our city's richest and poorest residents
• to tackle the climate emergency by pursuing a zero-carbon Oxford
Our vision is to build a world-class city for everyone.
Oxfordshire has a two-tier system of local government, which means services are provided by two different councils. Oxford City Council provides local services for the city, while Oxfordshire County Council is responsible for strategic, countywide services such as roads, schools and social care.