Event Navigation
Beginner Nib Calligraphy 10 Week Course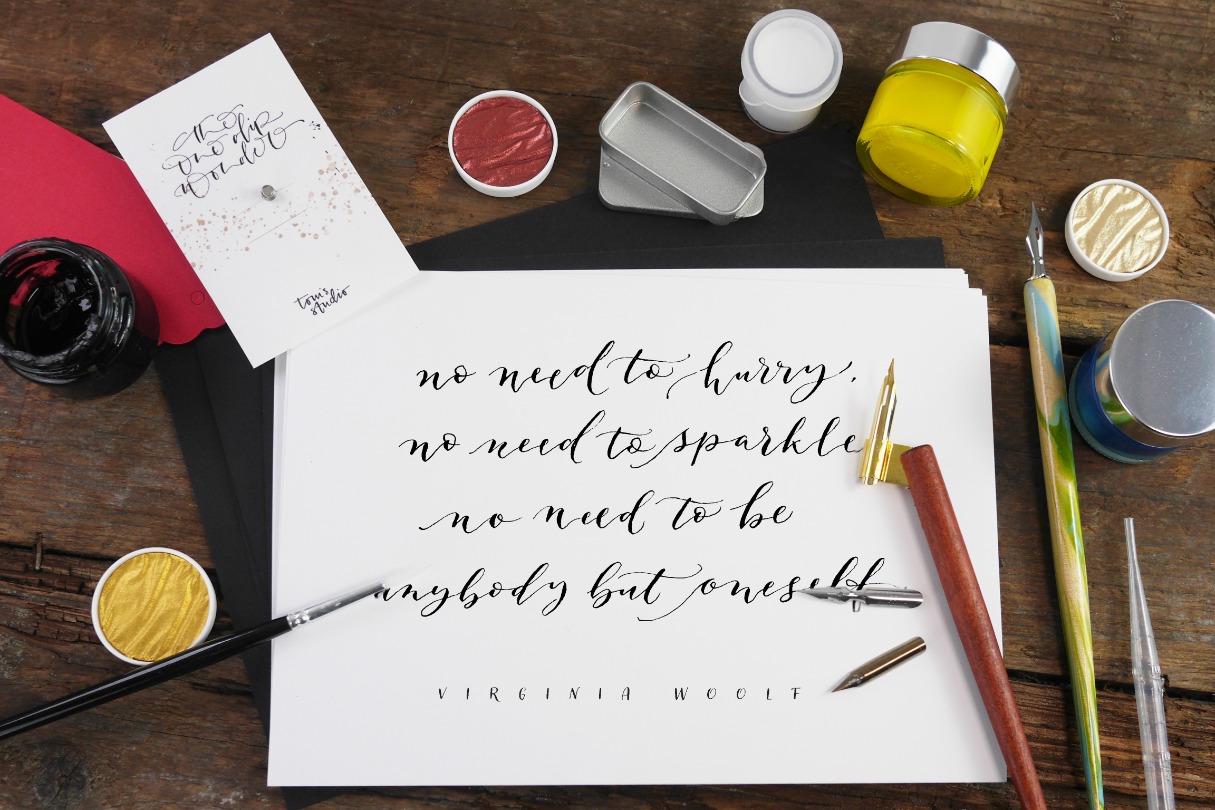 Beginner Nib Calligraphy 10 Week Course
Mon 2 Oct - Tue 14 Nov, 19:00 - 21:00
West Oxford Community Centre, OXFORD
The 10-week course starts on Tuesday 12th September until Tuesday 14th November.
Show more
You will start by learning how to control your nib and ink flow and progress to forming elegant letterforms and styling your calligraphy by altering the angle and width of your letters. Modern calligraphy embraces each scribe's particular quirks and style, you'll learn to adapt your own style for any occasion and develop your lettering through clear lesson plans and guided projects. Use contrasting scripts and alter the size and weight of your calligraphy. Learn to blend with coloured and metallic ink paints; try out different pointed nibs to find the one you love; work on different kinds of cards; work onto envelopes; create simple layouts and make designs using flourishes and finish the course with a real understanding of the foundations of lettering. With demonstrations by your tutor each week to watch and copy, discover ways to add personality to your work by bouncing letters, flourishing, and creating simple layouts. The drills, exercises, challenges, and projects give plenty of opportunities to practice and experiment with every technique. And with one-on-one feedback and Q&A sessions each week, your ability will increase as you are encouraged to assess your own work and understand how to improve and develop your calligraphy far beyond this course. Week 1: Capital letters
Ink and gold mica
Week 2: Guidelines & lowercase letters
Blending coloured inks
Week 3: Connections, exit, and entry strokes
Working onto black
Week 4: Bounce
Letter by letter – elastic letters
Week 5: Copperplate with an oblique Pen Holder a fine nib
The difference between the formal and modern styles
Week 6: angles, letter families
Week 7: Flourishing Fluency
Blending Finetec
Week 8: Mini Capitals and mixing styles
Gift tags and cards – design hierarchy
Week 9: Balancing Your Work using Flourishes
Designing Greeting Cards
Week 10: Typographic Terms and problem solving
Centering and balancing layouts Additional Information
Everything you need will be provided. Your kit will be handed to you on arrival.
Show less
£295
Address
West Oxford Community Centre Botley Road, OXFORD, Oxfordshire OX2 0BT, GB
Related Events