Cooking Demonstration with Kumud Gandhi
July 5, 2019 @ 7:30 pm
Event Navigation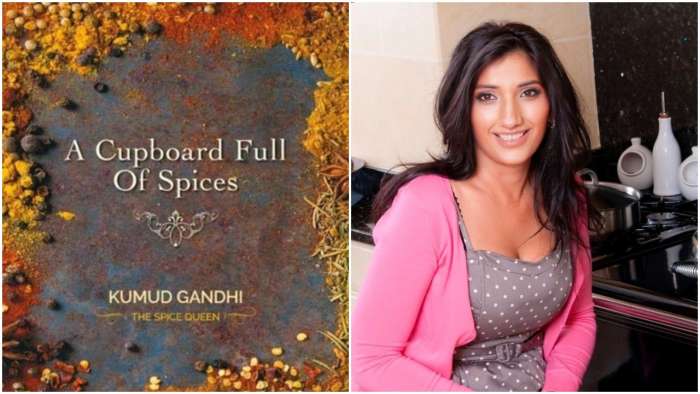 "Join us for a live cookery demonstration and tastings with 'The Spice Queen' Kumud Gandhi at Dream Doors, Stert Street, on Friday 5th July at 7:30pm (doors open 7:00pm).
Kumud's book 'A Cupboard Full of Spices' takes readers through the myriad of different spices, explains their benefits and to how to incorporate them into a range of delicious dishes.
Have you ever wondered why there are so many spices in Indian cooking? And has it put you off trying a recipe? Well you're not alone! This book is a compendium of 'spices' designed to help you really get to grips with their characteristics, health benefits and their practical uses in cooking. So if you have an interest in real Indian food, then look no further. This book will teach you to 'cook like an Indian'.
Kumud Gandhi is a food scientist, author, public speaker and broadcaster based in Hertfordshire, UK. She is the founder of The Cooking Academy cookery school in Rickmansworth and the author of 'A Cupboard Full of Spices'.
Ticket £15 available from Mostly Books and Eventbrite, to include a drink on the night, tastings and £2 redeemable against Kumud's book.
Dream Doors, 28 Stert St, Abingdon OX14 3JP
For further event information please contact Mostly Books 01235 525880"