Imogen Rigden: Wilderness Bewilderness
May 3 @ 10:00 am - May 21 @ 4:00 pm
Free
Event Navigation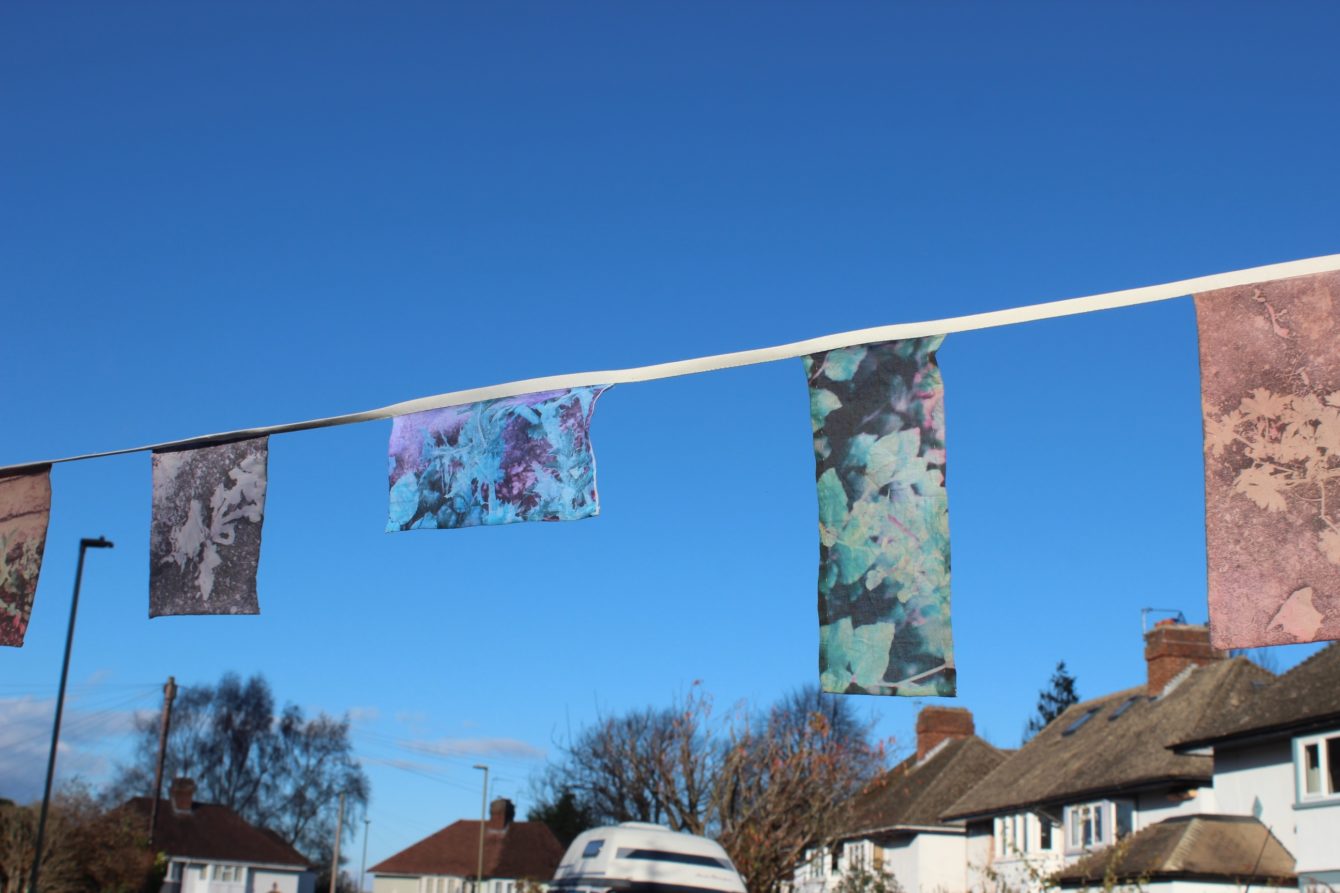 Fresh air, bird song, silence. In 2020 we noticed our natural environment with renewed clarity.
As our horizons narrowed in lockdown, Imogen Rigden's Look Outside project called for brief written observations of the natural world at a time of limited freedom. Two hundred contributions from across the globe feature in this solo show.
Imogen's garden became a mini nature reserve after 'no-mow May' extended far into autumn. The Company Of Everything Else records this revelatory season of growth with photographs on a staff photo display board. The artist uses this device to suggest that each plant, or member of the Company, is working to the same end, providing a haven for wildlife and clean air for all.
The Untidied Garden drawings explore the tangled shapes of older, seeding plants, a richness often denied to a tidied space.
Paintings and drawings celebrate commonly undervalued trees, for example poplar and hawthorn.
Imogen employs home-made natural plant dyes in three-dimensional work. The Wild Plants' Street Party refers to socially distanced neighbourhood gatherings. Lush, health-giving street plants celebrate their season to thrive.
Drawings in ink, oil and graphite reference the rhythm of bird song, rain and windstorms.
Imagined landscapes propose unreachable places, safe from human exploitation and destruction.
As wild places are lost to development, could networks of wild gardens become a new kind of nature reserve?
Related Events