Oxford Philharmonic Orchestra: Mark Padmore & Mitsuko Uchida
December 8, 2021 @ 7:30 pm - 9:00 pm
£5 – £54
Event Navigation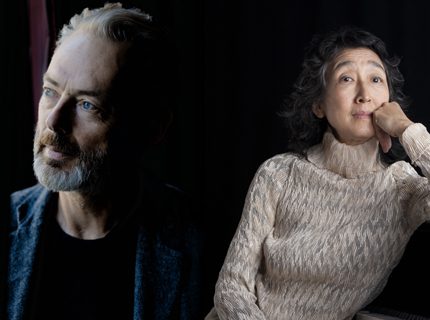 Programme to include: 
BEETHOVEN 
An die ferne Geliebte, Op. 98
SCHUBERT 
Schwanengesang, D. 957
Mark Padmore tenor
Mitsuko Uchida piano
The lives and works of Beethoven and Schubert are tightly bound. An die ferne Geliebte (To the distant beloved) was the first coherent cycle of related songs ever created, a passionate paean to love in the allegorical form of a hymn to nature that extends techniques Beethoven used in his 'Pastoral' symphony. Schubert stood on Beethoven's shoulders, raising the level of art song still further. His own collection Schwanengesang echoes Beethoven's in its themes of lost love, distance and communion with nature. Few artists get to the heart and soul of this music like Mark Padmore and Mitsuko Uchida.
Related Events