Woodstock Galleries launch Art Late
July 14 @ 5:00 pm - 8:00 pm
Event Navigation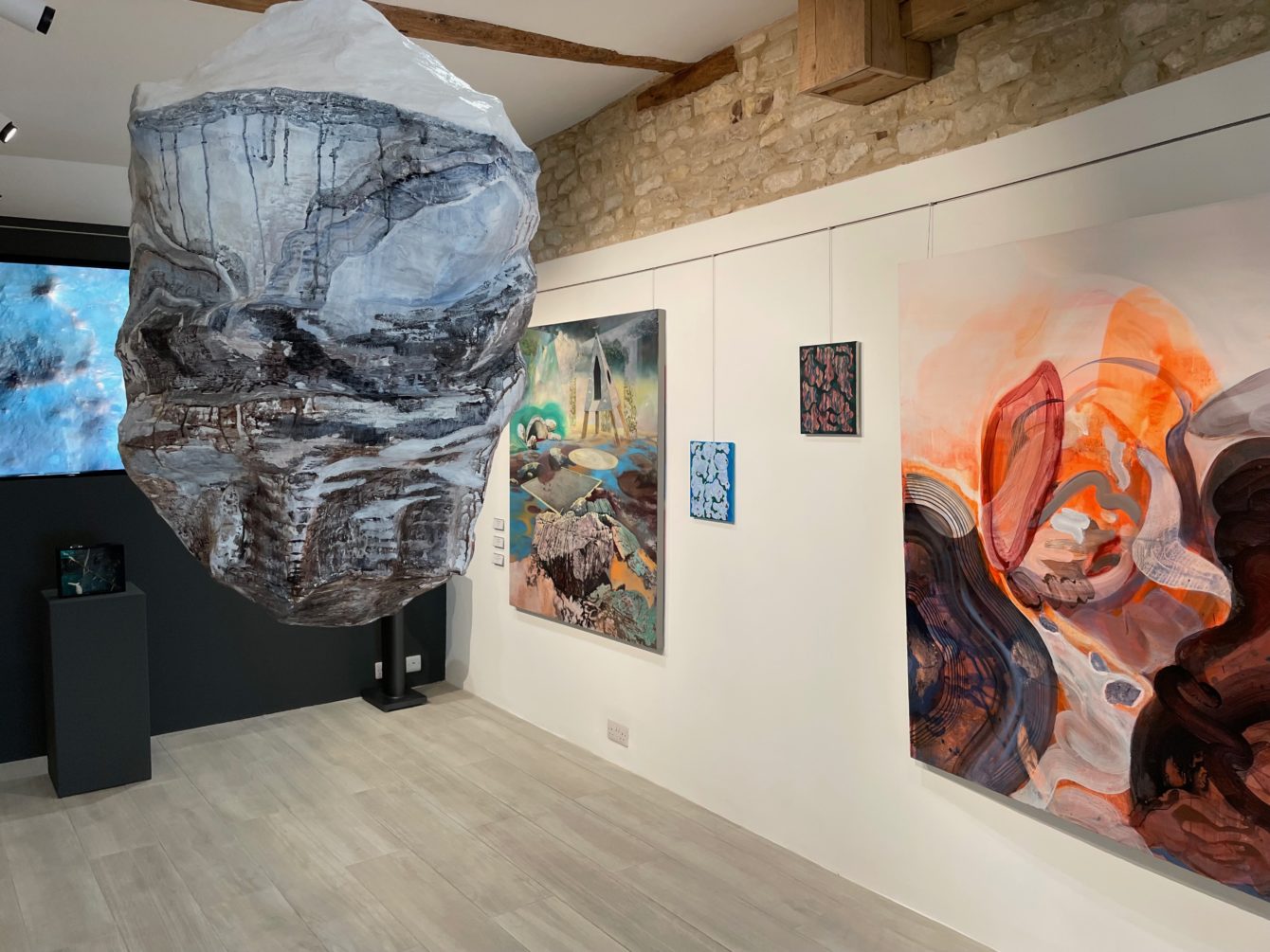 Art galleries in Woodstock have united to create a new event for art lovers, Art Late | Woodstock. Extending their opening from 5pm – 8pm on Wednesday 14 July, the event will celebrate the rich artistic offering in the town and aims to attract and welcome visitors, and Oxfordshire residents, to Woodstock for an evening of exceptional art in good company.
The historic market town of Woodstock boasts many galleries, antique and artisan shops on its high street and is quickly becoming a new destination for art. Galleries to enjoy in Art Late | Woodstock include Dantzig Gallery, Darl-e and the Bear, Iona House Gallery and Zuleika Gallery, as well as antiques ceramics shop, John Howard, Sarah Colegrave Fine Art pop-up at 14, and artisan jeweller Libby Rak.
With Blenheim Palace on the doorstep and the Blenheim Art Foundation presenting contemporary artists including the recently installed Gilded Cage, 2017 by Ai WeiWei this summer, and the Palace's many exhibitions, visitors to the area can visit Blenheim Palace in the day, and then head to Art Late | Woodstock.
The event will see galleries open their doors to a sociable evening of art exhibitions with drinks provided by Oxfordshire spirits producer British Honey Company providing a Summer Cup made with Keeprs Raspberry and Honey gin.
Exhibitions and art highlights to see are listed below.
Dantzig Gallery
Dantzig Gallery specialises in 20th Century Modern and Contemporary Art.
Darl-e and the Bear
Darl-e and the Bear presents exceptional contemporary art representing emerging and established artists. Current exhibition: Landscapes's Unstilled Life: June 25 until 18 July – including Robyn Litchfield, Jillian Knipe, Benjamin Deakin, Justine Formentelli, Liz Elton, Melanie Miller and Kate Kotchefff 
Iona House Gallery
Iona House Gallery specialises in quality, affordable art including paintings, prints, glass, and sculpture. Current exhibition: Summer Exhibition launches on 17 July until 5 September featuring a mixed selection of artists including seascapes by Michael Claxton, soft abstracts by Helen Glassford and Meltem Quinlan, animal studies by Kim Thompson, vibrant floral, tapestry-like canvases by Este MacLeod and equestrian photography by Gillian Hughes. Iona House will also be exhibiting figurative sculptures by Alison Bell and Ana Duncan, wooden vessels by Angus Clyne and animal ceramics by Anna Noel.
Zuleika Gallery
Zuleika Gallery's focus is on international emerging contemporary art and Modern British art. Current exhibition: Nigel Hall RA & Manijeh Yadegar Hall 16 June – 19 July, Summer Exhibition with work by Rachel Gracey, Tamsin Relly, Jemma Powell, Marice Cumber 21 July – 23 August (Woodstock), Expressions of Nature until 12 September (Blenheim Palace, Stables Café) Cecil Beaton and the Theatre until 31 August (Blenheim Palace)
John Howard
John Howard is a ceramic specialist in antique English, Scottish and Welsh pottery.
The business established in 1976, offering the best and rarest examples of British pottery from the 17th to the 19th century.
Antiques at Heritage
A group of 10 dealers located in a 15th century building offering a wide range of antiques mainly pre 1940 including silver, glass, ceramics, furniture, paintings, prints, metal-ware, jewellery, oriental and lighting.
www.woodstockheritage.com
Sarah Colegrave – 14 Market Place Pop-Up
Fine Art Dealer & Consultant specialising in Victorian, Edwardian and Modern British Pictures & Sculpture is presenting A Sense of Theatre an exhibition of works by Claud Lovat Fraser, Cecil Beaton, Oliver Messel and other 20th Century designers for the stage, at Woodstock's 14 Market Place pop up space, from 12 – 18 July.
Libby Rak
Libby Rak Gallery of Jewellery has a gallery in the front of the shop and workshop in the back. Libby has the ability to work on special commissions.
Art Late Woodstock Drinks Sponsor: British Honey Company
The British Honey Company was launched in 2014 in the Cotswolds, Oxfordshire in the village of Yarnton. With a love for Gin and Honey, their beekeeper produced the delicious Keepr's Dry London Gin infused with British Honey. Keepr's range includes Honey Gin, Honey Spiced Rum, Honey Smoked Bourbon Raspberry & Honey Gin, Mulberry & Elderberry Gin. www.britishhoney.co.uk
Art Late | Woodstock plans to take place annually twice a year, in July and in December.
Art Late | Woodstock is supported by Wake Up to Woodstock, find more information at www.wutw.co.uk
Related Events