Get on your bike with a range of free family activities at the Women's Tour finish this Saturday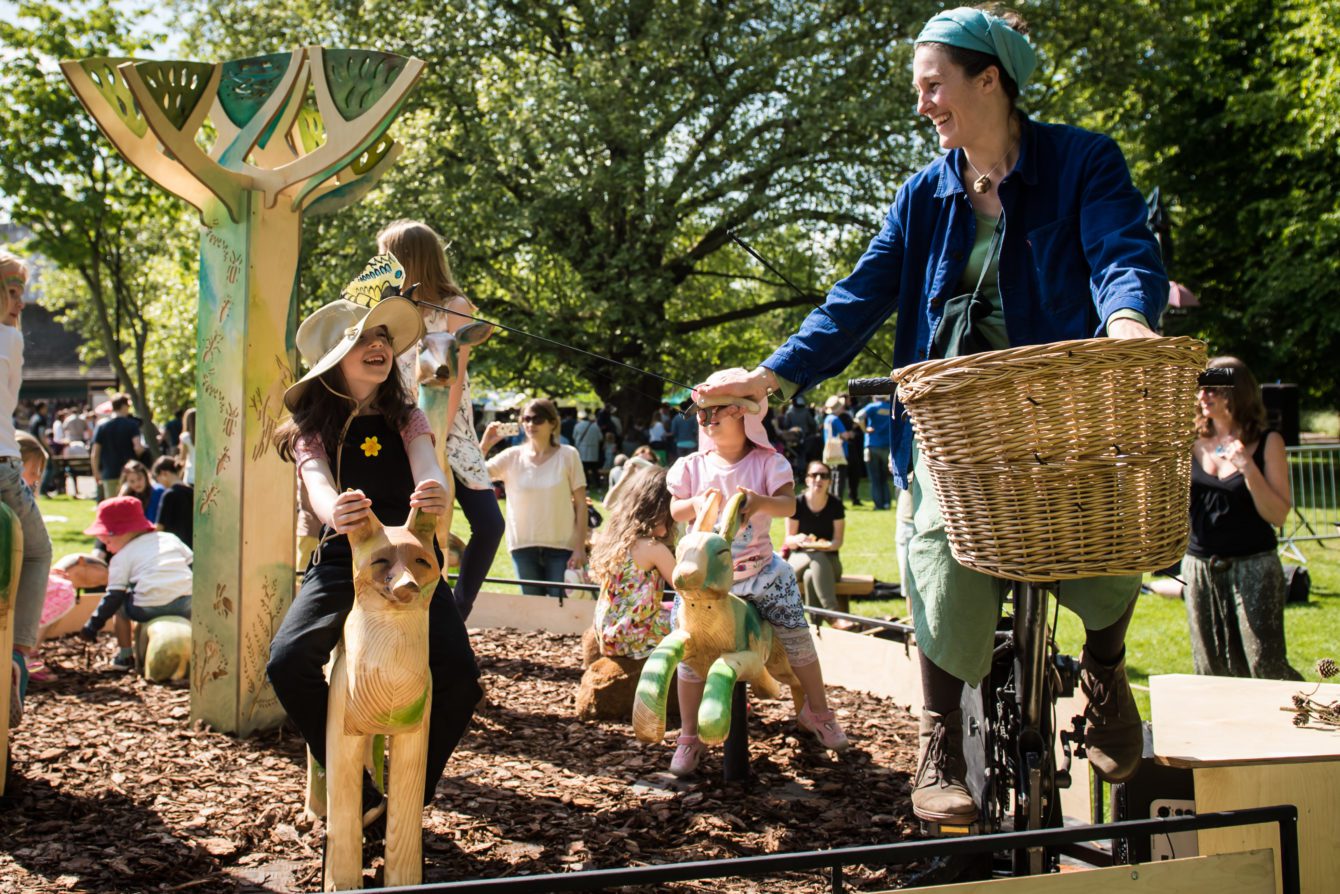 A BMX stunt show, a static bike race and a bicycle-powered children's carousel are part of the fun free activities on offer as the Women's Tour rides to the finish line in St. Giles on Saturday 11 June.
Hosted for the third consecutive time by Oxfordshire County Council, and the county's City and District councils, Oxfordshire is the venue for the final stage of this year's race.
Riders will be flagged off in Chipping Norton's High Street at 11am on Saturday 11th June on a 90 mile route to the finish along Oxford's historic St Giles' at approximately 3pm.
The City Council's events team has been working hard to create a programme of free, family-friendly activities in St. Giles from 11am to 3pm to entertain the crowds as they wait for riders at the finish line.
The UK's leading BMX stunt team, Mobile Bike Events, use portable ramps to perform breath-taking tricks and stunts, featuring some of the best stunt riders in the UK.
Fast Traxx will be providing a pump track, a bike track consisting of bumps and corners.
They will provide bikes and helmets, or people are welcome to bring their own but they must be able to stand up to ride a bike to be able to use the track. Little ones can use balance bikes but need to bring their own bike and helmet.
People can also compete with others in a static bike race from Rollapaluza Cycling Events.
There will be street theatre performers, stalls and a bicycle powered merry-go-round for children up to age six.
Due to the road closures that will be in force in Oxford on Saturday, people are being encouraged to come to the city on their bikes or to use public transport.
Gloucester Green car park will close at midnight on 10 June and re-open at 4pm 11 June.
Redbridge Park and Ride will be open for use but the exit will close at 2.30pm and re-open at 4pm on the 11 June.
Any cars within each of the sites over those will not be able to exit during these times.
The Council recommends that anyone coming into the city next Saturday should use one of the other four park and rides.
Councillor Louise Upton, Cabinet Member for Health and Transport at Oxford City Council, said:
"This is a great opportunity for local people to come together and keep the party spirit going after the Jubilee. We are really hoping to open people's minds to the possibilities of cycling, as well as cheering on the amazing Tour of Britain athletes who will be competing for the finish at St Giles'.
"The sprint finish along St Giles' will be the culmination of six days of intense racing. Come along and make some noise as the best of women's cycling comes to the centre of Oxford".
Paula Redway, Culture and Community Development Manager at Oxford City Council, said
"The Women's Tour of Britain finish promises to be a great day out for the whole family. There will be lots to see and do for all ages and we're looking forward to inspiring more people to get involved in cycling."
ENDS
Notes to Editor
Contact details
Email: pressoffice@oxford.gov.uk (Please note that any replies directly to this Press Release will go to an unmonitored inbox. Please contact email address provided)
Phone: 01865 252096
Images/extra media
IMAGE SHOWS BIKE-POWERED CAROUSEL
About us
Oxford City Council is the democratically-elected local authority for Oxford.
In partnership with others, we provide a wide range of services – including planning, housing, community centres, parks and waste collection – for approximately 152,000 residents, 106,000 people who work in Oxford and the millions of people who visit our world-famous city every year.
We have set four key priorities, all of equal importance and all interconnected:
• to enable an inclusive economy, where everyone has access to sustainable business and employment opportunities
• to deliver more affordable housing, including a new generation of council homes to help meet our acute housing shortage
• to support thriving communities, reducing the stark inequality between our city's richest and poorest residents
• to tackle the climate emergency by pursuing a zero-carbon Oxford
Our vision is to build a world-class city for everyone.
Oxfordshire has a two-tier system of local government, which means services are provided by two different councils. Oxford City Council provides local services for the city, while Oxfordshire County Council is responsible for strategic, countywide services such as roads, schools and social care.