Get involved in Oxford's Christmas Light Festival community Celebrations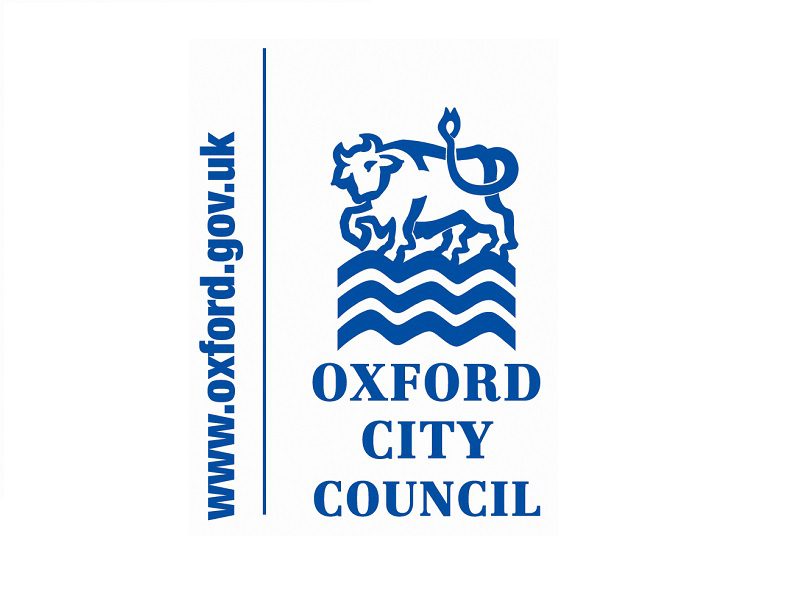 Oxford residents are being encouraged to get involved with the Christmas Lights Festival, by making a Christmas light display, enjoying the neighbourhood light trails and entering the photo competition.
The festival this year has a big focus on community activity in residential areas, not just the city centre. Artists and organisations are supporting the lights festival with free light making workshops and imaginative displays for the highlight of the events on Friday 19th and Saturday 20th November
How to take part
Taking part in the festival is easy. There are live and online workshops taking place in the run-up to the festival and simple 'how-to' instructions on the festival website for a variety of lanterns, window displays and other making and creating ideas for the home.
Members of the public, schools and community groups are being encouraged to make their own illuminations and artworks for neighbours and friends to enjoy in Light Trails and Street Celebrations, with a theme of 'The Art of Connectivity'. Weekend Light Trails have been organised by the North Wall Arts Centre with Charterville Garden Centre and Cutteslowe Primary School and by Rose Hill Community Centre.
Light can be used to decorate windows, homes, streets, and make spectacular sights around the city and Light Trails are taking place throughout the weekend. People are encouraged to organise Street Celebrations for Saturday 20th November from 5.30pm, allowing neighbours and friends to enjoy the creativity on display in their area.
Photo competition
Those following Light Trails or Street Celebrations can capture the atmosphere with their photographic skills and be entered into a competition. The top three photographs, presented by the deadline of midday on Sunday 21st November, will each receive an exclusive Christmas hamper from the Covered Market.
Map of light trails
Anyone can register their home or street to be part of a Light Trail or Street Celebration over the festival weekend. Households and streets taking part will be displayed on a digital map to show where local events can be found.
Comment
Mary Clarkson, Cabinet Member for Culture, Leisure and Tourism, said:
"The Oxford Christmas Light Festival is a wonderful event for the whole of the city to be involved in. Whether creating your own display using the resources from the festival website, visiting local Light Trails or taking part in a Street Celebration, everyone can take part and contribute to the festive feeling. This year we have fantastic prizes for the photo competition too, so there's an extra reason to get out and enjoy the light trails. I look forward to seeing all the wonderful illuminations that Oxford's residents have created."
To find out all the ways to take part visit https://www.oxlightfest.com/get-involved
ENDS
Notes to Editor

Resources and workshops for making displays and decorations are available in the weeks before the festival takes place and can all be found online.
Tuesdays weekly 12 October – 16 November 5pm
Glow Your Own Online
With IF Oxford Science and Ideas Festival
Pay what you decide
In the weekly coding workshops, you'll learn how to use computer coding and sensors in a circuit to control LEDs and motors for a moving light display.
A list of materials required is available on the IF Oxford website
https://if-oxford.com/events/?_search=Glow%20weekly
Saturday 13 November, 10am – 12pm
Online Lantern Making Workshop
With Fusion Arts
FREE
Artists Dee Moxon and Amy Peck (The Lamplighters) present a step-by-step guide to create lanterns out of household and recycled items.
A list of materials will be emailed before the workshop to all those registering
https://www.eventbrite.co.uk/e/online-lantern-making-workshop-tickets-194573854637
Making and Creating Resources
A bank of online 'how-to' videos, patterns and instructions for making lanterns, window displays and decorations for a Light Trail or Street Celebration.
https://www.oxlightfest.com/resourses
Contact details
For more information, images or interviews contact
Gill Jaggers
gill.jaggers@gmail.com 07961 922301
About us
Oxford City Council is the democratically-elected local authority for Oxford.
In partnership with others, we provide a wide range of services – including planning, housing, community centres, parks and waste collection – for approximately 152,000 residents, 106,000 people who work in Oxford and the millions of people who visit our world-famous city every year.
We have set four key priorities, all of equal importance and all interconnected:
• to enable an inclusive economy, where everyone has access to sustainable business and employment opportunities
• to deliver more affordable housing, including a new generation of council homes to help meet our acute housing shortage
• to support thriving communities, reducing the stark inequality between our city's richest and poorest residents
• to tackle the climate emergency by pursuing a zero-carbon Oxford
Our vision is to build a world-class city for everyone.
Oxfordshire has a two-tier system of local government, which means services are provided by two different councils. Oxford City Council provides local services for the city, while Oxfordshire County Council is responsible for strategic, countywide services such as roads, schools and social care.