Historic Orangery to Undergo £2m Conservation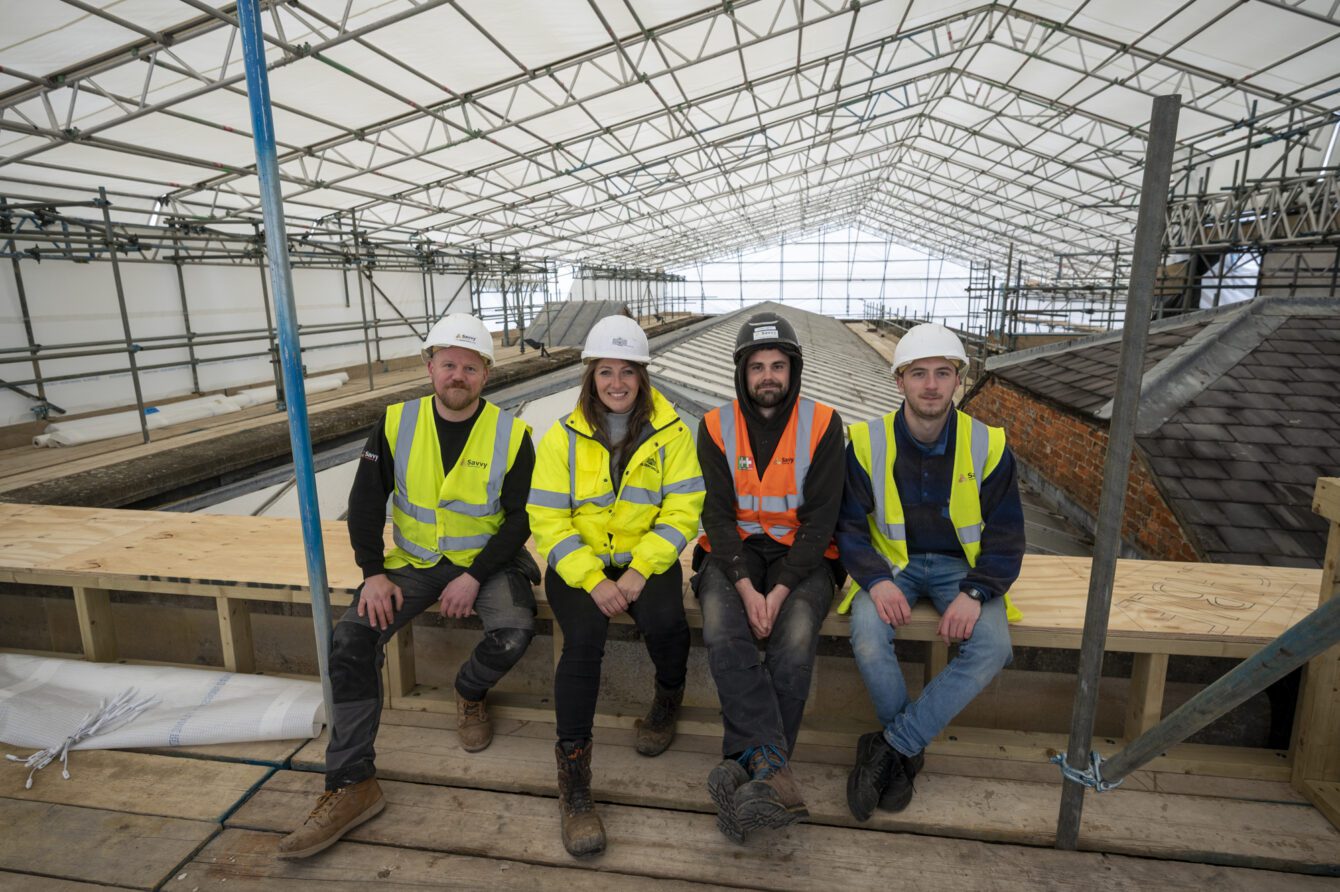 Blenheim Palace is embarking on a ground-breaking £2m conservation project – the first of its kind at a Grade 1 Listed World Heritage Site – in an effort to combat the effects of climate change.
In 2023 the Oxfordshire UNESCO World Heritage Site will be removing the glass ceiling of its 18th century Orangery and replacing it with a timber and slate structure in the spirit of Vanbrugh's original design.
It's believed to be the first time this type of reinstatement programme has been carried out on a Grade 1 Listed building.
The glass roof was installed after a fire broke out in an adjacent bakery and damaged the original roof structure in 1861.
As its name suggests the Orangery was originally a greenhouse with large windows creating the perfect climate to support the growth of oranges and lemons over the winter months.
Kelly Whitton, Head of Built Heritage at Blenheim Palace, is leading the work which is expected to be finished in Autumn 2023.
"We don't actually know exactly what the Orangery looked like pre-fire; there is very little information in the archives and post 1716, due to dwindling finances, Vanbrugh's historic architectural plans from 1704 would have been scaled back," she said.
"We are restoring the Orangery to what we understand to be its original form, based on research and pre-fire evidence remaining on site.
"The 19th century glass roof has come to the end of its life, and it is time to make a serious change. Due to the pressures of climate change and noticeable temperature swings, we are proposing to return the roof back to slate.
"Slate combined with modern insulation will be a far more effective insulator than glass, saving energy and helping Blenheim reach its green goals.
"We've worked closely with Historic England, and their innovative Historic Building Climate Change Adaptation Team to make sure the work, materials and architecture are sympathetic to the original design," she added.
Orangeries are found at many stately homes in Europe and for members of aristocracy in the 1700's having an orangery was a status symbol and indication of wealth.
Over the past 300 years Blenheim Palace's Orangery has been used as a greenhouse, theatre, offices, art gallery, events space and today sees thousands of visitors each year enjoy lunch and afternoon tea in the historic room.
Morwenna Slade, Head of Historic Building Climate Change Adaptation at Historic England, said: "Thoughtful projects such as this demonstrate how conservation can be used to respond to the impacts of climate change, forming positive and proactive solutions.
"At Historic England we believe heritage is part of the solution and continued use and reuse of existing buildings is fundamental to reducing both embodied and in use carbon emissions.
"Climate change presents a range of challenges to the continued care and use of our historic buildings and sites. Blenheim's plans for the Orangery are commendable – they successfully combine the need for change with the awareness of climate resilience," she added.
The Orangery conservation project is being fully funded by visits to Blenheim Palace.
"Every visitor has helped to make this conservation a reality and we want to thank them and let them know they are a part of Blenheim Palace's history. Their admission goes directly towards preserving the legacy of the World Heritage Site," said Kelly.
ENDS
Issued on behalf of Blenheim. For more information please contact Samantha Vaughan on or SVaughan@blenheimpalace.com or Ollie Young ollie@flamingo-marketing.co.uk
Blenheim's Key Goals
Blenheim has three focuses for its core business in the years leading to 2027 that include; to share and protect the historic place for future generations, to enhance the lives of the people of Oxfordshire and to be the lifeblood of the local economy.
There are three core business areas that deliver to achieve these aims; property development, a visitor business and the land management of the 12,000 acres of estate.
The restoration project forms part of Blenheim's climate pledge to become carbon neutral on scopes 1-3 of the Greenhouse Gas (GHG) protocol across all operations by 2027 and, beyond that, to remove 230,000 tonnes CO2e from the atmosphere by 2050.