Oxford Bus Company – Marketing Officer (closing 30/08)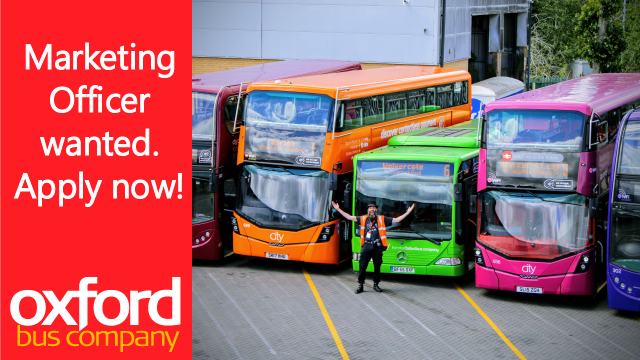 £20,000 – £25,000 pa plus free travel for you, your partner and children under 18 on all Oxford Bus, Thames Travel and Carousel Services.
We are recruiting for a full-time Marketing Officer to join our small and busy team of marketing professionals. If you have strong IT skills (particularly Adobe InDesign and Illustrator) and a passion for marketing, we'd like to hear from you! The role is varied and you might be responsible for timetable leaflets, roadsides, social media, website updates, among other interesting projects. Deadline for applications is Friday 30th August.
https://www.oxfordbus.co.uk/join-our-team/