Le Manoir aux Quat'Saisons announces 2023 Summer Garden Party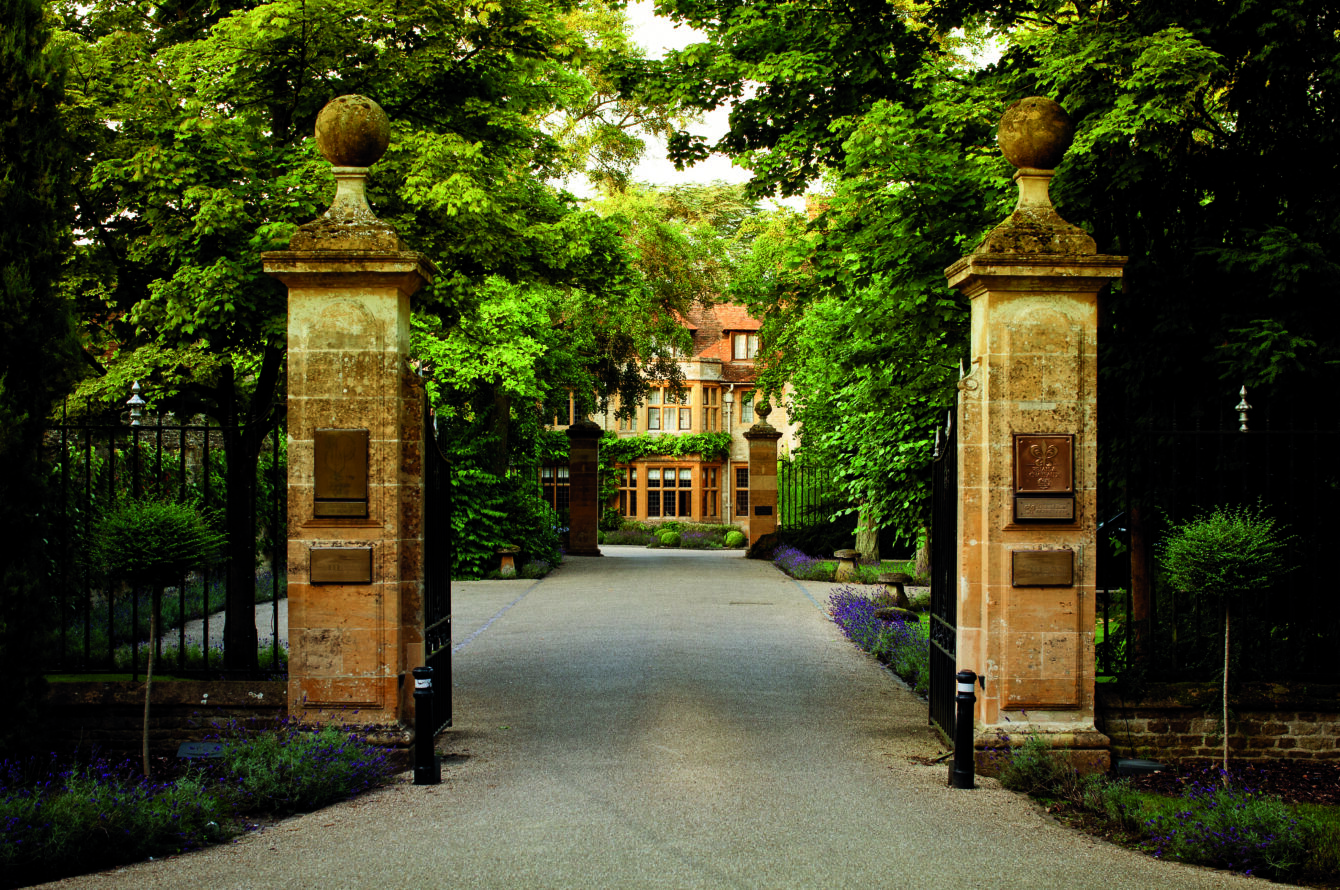 Le Manoir aux Quat'Saisons, A Belmond Hotel, is pleased to announce the return of its famous annual Summer Garden Party. Returning for the 39th year, in celebration of Bastille Day on 14 July, Le Manoir invites guests to this exclusive event, hosted by its two Michelin-starred Chef Patron, Raymond Blanc. A Provençal-style event deeply rooted in Le Manoir's community, the Garden Party is an occasion celebrating food,craft, and shared experiences, to mark a significant moment of history.
Bastille Day, or 'Fête nationale française', is the national day of France, celebrated annually to commemorate the Storming of the Bastille – a major event in the French Revolution. A national holiday in France, there the streets arethronged with revellers as citizens participate in parades, picnics and parties. In true Gallic spirit, Chef Patron Raymond Blanc, born near Besançon in the Eastern Region of France, embraces these celebrations annually bringing the spirit of French revolution to Le Manoir.
The magnificent gardens at Le Manoir will be transformed to host the most decadent party, welcomed by a Champagne and canapés reception, followed by an alfresco Barbeque feast prepared by the Michelin-starred team. Guests will enjoy an abundance of tastes and entertainment brought together by local producers, artists and artisans who will present their products and showcase their skills. As musicians play, everyone is invited to taste new dishes, tour the gorgeous grounds, sip Veuve Clicquot and be immersed in the pleasures of garden gastronomy.
Guests will meet the Le Manoir team and be introduced to a collection of their most respected, local suppliers. Indulge in Hundred Hills' sparkling wine from one of England's most beautiful dry chalk valleys, or Hawkstone's premium lager & cider. Capreolus Distillery's Eaux de Vie captures the essence of rare fruit in its intricate GardenSwift gin on offer, while the Healthy Juice Company will provide fresh, raw alcohol-free alternatives.
Chef Patron, Raymond Blanc, speaks of the event: "Each year, my team joins me in wishing guests the happiest Bastille Day here at Le Manoir aux Quat'Saisons. I am so looking forward to the celebration this July and the return of our annual garden party, where guests can delight in the magnificent gardens and we have the chance to shine a light on some of our wonderful producers. Together we will feast on great food and wine and embrace each other with much joie de vivre!"
The 2023 Summer Garden Party will take place on Bastille Day, Friday 14th July 2023, 16:00 – 21:30. Tickets cost £400pp, including Champagne and canapés on arrival, BBQ, local supplier showcase and live entertainment
ENDS
NOTES TO EDITORS
Images of Le Manoir Aux Quat'Saisons, A Belmond Hotel, Oxfordshire can be downloaded here.
For more information or reservations, please contact: manoir.mqs@belmond.com
01844 278881
or
Aida Innes Ghazlan
Please visit the Belmond Media Hub
ABOUT LE MANOIR AUX QUAT'SAISONS
Le Manoir aux Quat'Saisons, a Belmond Hotel, is a five star countryside hotel and restaurant located in Oxfordshire, opened in 1984 by celebrated Chef Patron, Raymond Blanc OBE. Le Manoir offers one of Britain's finest gastronomic experiences. Surrounded by idyllic gardens, the daily harvest of home-grown organic produce ensures its two Michelin-star restaurant and The Raymond Blanc Cookery School remain at the cutting edge of culinary excellence. Its 11 gardens, featuring a picturesque lavender lined pathway leading to the house, include two-acres of organic kitchen gardens which grow over 90 types of vegetables and herbs, all of which are used throughout the hotel. Guests are welcomed to take a tour of its illustrious gardens, and learn more about cultivating produce and garden gastronomy through a variety of courses available at The Raymond Blanc Gardening School. Choose from 32 uniquely designed rooms and suites at Le Manoir, many with their own secluded terraces leading to the gardens. Each room has been thoughtfully curated, with their individual designs inspired by Raymond's travels around the world, from Provencal, France to the Far East.
ABOUT BELMOND
Belmond has been a pioneer of luxury travel for 46 years, building a passion for authentic escapes into a portfolio of one-of-a-kind experiences in some of the world's most inspiring destinations.
Since the acquisition of the iconic Hotel Cipriani in Venice in 1976, Belmond has continued to perpetuate the legendary art of travel, taking discerning global travellers on breathtaking journeys. Its portfolio extends across 24 countries with 50 remarkable properties that include the illustrious Venice Simplon-Orient-Express train, remote beach retreats like Cap Juluca in Anguilla, Italian hideaways such as Splendido in Portofino, or unrivalled gateways to world natural wonders such as Hotel das Cataratas inside Brazil's Iguazu National Park. From trains to river barges, safari lodges to hotels, each unique property offers an incomparable experience with its own story to tell. The essence of the Belmond brand is built upon its heritage, craftsmanship and genuine, authentic service. Belmond sees its role as custodians of timeless heritage, dedicated to preserving its assets through sensitive ongoing restoration plans. Belmond is part of the world's leading luxury group LVMH Moët Hennessy Louis Vuitton.