Lord Mayor's Christmas Concert cancelled due to Covid-19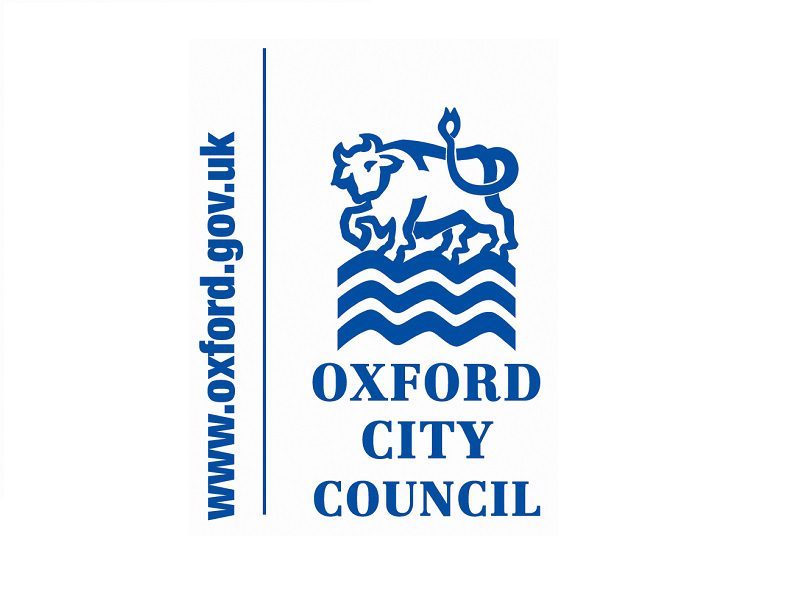 The Lord Mayor's Christmas Carol Concert has been cancelled due to the Covid-19 pandemic and in light of growing concerns about the Omicron variant and its impact on the health system.
The Carol Concert, which raises money for local charities, had been scheduled to take place in Oxford Town Hall on Sunday 19 December.
Proceeds from the concert were due to have been donated to the Lord Mayor's supported organisations: Oxfordshire Mind, Ark-T and Wood Farm Youth Centre. Last year's Christmas Carol Concert was cancelled due to the pandemic.
All tickets, which cost £3 each, will now be refunded but people also have the option of donating the ticket price to the Lord Mayor's charities.
The Lord Mayor of Oxford is asking local people to donate the ticket price of the annual carol concert to help this year's chosen charities.
Comments
"This is a great disappointment for everybody involved, as this carol concert is not only a key date in our festive calendar, it also raises much needed funds for the Lord Mayor's chosen charities. All tickets will be refunded.
"We have taken this decision jointly, in full consultation with, and in support of, County Music because it is the right thing to do under the current situation. With it being so close to Christmas, the safety of everybody is paramount.
"This year's charities are Oxfordshire Mind, Ark-T and Wood Farm Youth Centre and it will really make a big difference if people who had been planning to attend could spread a little cheer this Christmas by donating their ticket price.
"Whatever donation people can afford will really help local people who benefit from these fabulous charities".
The Lord Mayor of Oxford, Councillor Mark Lygo
"Following concerns raised by parents, we have reluctantly had to take the decision to postpone the Lord Mayor's Carol Service on Sunday 19 December.
"We know that pupils and staff have been working very hard, and will be disappointed, but in light of the rising COVID cases due to the new variant and the current restrictions, we are mindful not to put anyone at risk, particularly coming up to Christmas when families will want to be together. We will look to provide another opportunity to perform as soon as appropriate."
Oxfordshire County Music Services
Ticket refunds
Tickets can be refunded both online and in person:
From the Cards for Good Causes shop, which is located in the Long Room in Oxford Town Hall. The shop is open Monday to Saturday, 10am till 4pm.
Members of the public can also give a donation directly to the Lord Mayor's supported charities by texting the word LORDMAYOR followed by the amount you wish to donate to 70085 – e.g. 'LORDMAYOR 3' to donate £3.
ENDS
________________________________________
Notes to Editor
Contact details
Email: pressoffice@oxford.gov.uk (Please note that any replies directly to this Press Release will go to an unmonitored inbox. Please contact email address provided)
Phone: 01865 252096
About us
Oxford City Council is the democratically-elected local authority for Oxford.
In partnership with others, we provide a wide range of services – including planning, housing, community centres, parks and waste collection – for approximately 152,000 residents, 106,000 people who work in Oxford and the millions of people who visit our world-famous city every year.
We have set four key priorities, all of equal importance and all interconnected:
• to enable an inclusive economy, where everyone has access to sustainable business and employment opportunities
• to deliver more affordable housing, including a new generation of council homes to help meet our acute housing shortage
• to support thriving communities, reducing the stark inequality between our city's richest and poorest residents
• to tackle the climate emergency by pursuing a zero-carbon Oxford
Our vision is to build a world-class city for everyone.
Oxfordshire has a two-tier system of local government, which means services are provided by two different councils. Oxford City Council provides local services for the city, while Oxfordshire County Council is responsible for strategic, countywide services such as roads, schools and social care.
Images/extra media
Can include a WeTransfer/GoogleDrive link to relevant images or delete, as needed.