Budding historians urged to apply for new bursary with the Museum of Oxford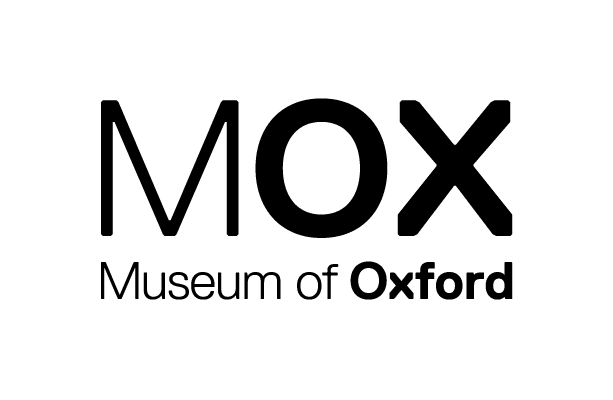 Young people with a passion for Oxford's history and the stories of the city's many different communities are being encouraged to apply for a new bursary with the Museum of Oxford.
The bursary, named in honour of the late Peter McQuitty, offers a paid opportunity to young people who are interested in history and museum work.
Peter McQuitty was the former Head of Policy, Culture and Communications at Oxford City Council and a great believer in making art and culture accessible to everybody. Peter was instrumental in the £2.8 million refurbishment of the Museum of Oxford in 2021, the only museum dedicated to telling the history of the city and its people.
The Peter McQuitty bursary has been set up in Peter's memory to encourage the development of young people who are inquisitive and questioning, and who wish to share, interpret and preserve the histories and cultures of the people of Oxford.
Applicants must be aged between 18 and 30 and live in Oxfordshire and the neighbouring areas in adjacent counties.
Young people who have not gained a Higher Education qualification are particularly encouraged to apply.
The bursary provides £500 – £1000 per project, which may be used towards travel costs for conferences or research, workshops, exhibitions, events, presentations and other media.
Applicants must be interested in developing projects which strengthen the Museum of Oxford's relationships with different communities and other cultural organisations in the city and beyond, including:
• Black History Month
• Kids in Museums Day
• National Volunteering Week
• Oxford's seven international twinning associations
• Oxford Pride, etc.
The bursary also offers the development of skills and training programmes for the existing Museum team and community partners, such as accessibility training or specialised tours for different audiences.
An interest in research projects which highlight the museum's collections across the residents of Oxford is essential.
This could also include the development of proposals or applications for larger scale research projects, such as, Disability History in Oxford, Black History Beyond Living Memory or Pakistani Migration to Oxford.
For more information about the Peter McQuitty bursary, or to apply, please visit: https://museumofoxford.org/support-museum/development-trust
Councillor Shaista Aziz, Cabinet Member for Communities and Culture at Oxford City Council, said:
"Peter McQuitty was a passionate and inspirational patron of the arts in Oxford and he is much missed by all who knew him. Peter's vision and passion helped drive the redevelopment of the Museum of Oxford.
"He led the Oxford City Council team who worked to make this vision a reality. His leadership, his ability to nurture and sustain talent, his intellect and his kindness created a great gift for the city and the wider world.
"Peter wanted to create a place that represented and was shaped by the people of Oxford, their history, their cultures, for some their journeys, and above all their place in the world.
"This bursary in honour of his memory and contribution to the city will ensure Peter's love for Oxford's history and stories will continue into the next generation and create new champions of the arts in the city."
ENDS
Notes to Editor
Contact details
Email: pressoffice@oxford.gov.uk (Please note that any replies directly to this Press Release will go to an unmonitored inbox. Please contact email address provided)
Phone: 01865 252096
About us
Oxford City Council is the democratically-elected local authority for Oxford.
In partnership with others, we provide a wide range of services – including planning, housing, community centres, parks and waste collection – for approximately 152,000 residents, 106,000 people who work in Oxford and the millions of people who visit our world-famous city every year.
We have set four key priorities, all of equal importance and all interconnected:
• to enable an inclusive economy, where everyone has access to sustainable business and employment opportunities
• to deliver more affordable housing, including a new generation of council homes to help meet our acute housing shortage
• to support thriving communities, reducing the stark inequality between our city's richest and poorest residents
• to tackle the climate emergency by pursuing a zero-carbon Oxford
Our vision is to build a world-class city for everyone.Oxfordshire has a two-tier system of local government, which means services are provided by two different councils. Oxford City Council provides local services for the city, while Oxfordshire County Council is responsible for strategic, countywide services such as roads, schools and social care.