New 'Greener' Homes 60% More Efficient at Reducing Carbon Emissions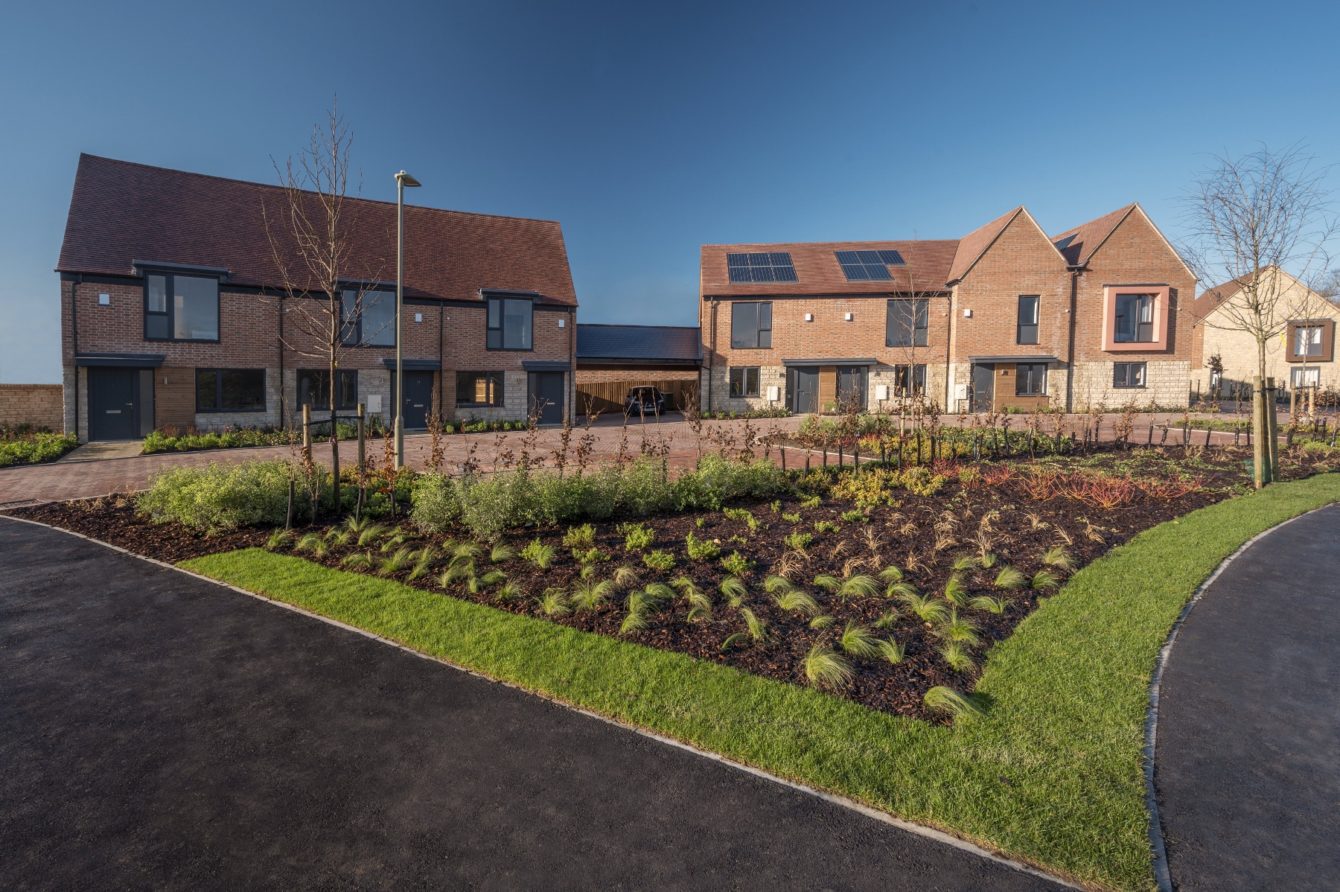 Homes on the Church Farm development in Radley will be 60% more efficient at reducing carbon emissions than standard new builds.
The site, which is being built by Pye Homes on land owned by Radley College, will eventually incorporate 240 energy efficient properties, and aims to promote a 'greener way of living'.
Church Farm is the first, third-party development for the Oxfordshire developers, and MD Graham Flint believes it will be the blueprint for similar, high-quality, sustainable sites across the UK.
"Every house will have the highest energy performance rating and will feature both solar panels and air-source heat pumps, which can be up to 350 per cent more efficient than fossil fuel boilers," said Graham.
"This means the properties' already reduced energy requirements are being met by two low/zero-carbon sources," he added.
All the properties are electric vehicle charging point ready so homeowners can use the energy generated by their own solar panels during the day, to charge their car overnight.
The site will also have a higher-than-average biodiversity net gain and feature natural landscaping to encourage and protect local wildlife.
These include the introduction of badger corridors, installing 30 bird and bat boxes, five hedgehog homes and creating five habitat piles that provide food and shelter for a wealth of wildlife.
A new cycle link between Radley and Oxford via Kennington will be part of the development along with additional public open spaces, public transport infrastructure and pedestrian crossing areas – all aimed at encouraging greener lifestyle choices.
The site will include 84 affordable homes; 21 of which will be shared ownership and the remaining 63 will form part of an affordable rent scheme, with 156 properties available to buy on the open market.
Indicative prices for two-bedroom homes start at £380,000, three-bedroom homes from £465,000 and four-bedroom properties from £660,000.
• For more information visit www.pyehomes.co.uk
Issued on behalf of Pye Homes Blenheim. For more information please contact: Samantha Harvey on at SHarvey@blenheimestate.com, or Drew Cunliffe at drew@flamingo-marketing.co.uk.
About Pye Homes
Formed in 1927 and based in Oxford, Pye Homes has built up a wealth of experience with successful developments in many counties including Oxfordshire, Berkshire, Warwickshire, Gloucestershire, and West Sussex. Pye Homes is part of the Blenheim group of companies which also includes Blenheim Estate Homes.
The company is currently building new homes at Hanborough Gate, Park View, Church Farm and Temple Gate. All Pye Homes developments follow their 'The way we build principles' which take inspiration from the Legacy Principles held by Blenheim Estate Homes and include a commitment to building with respect for tradition, designing for harmony, caring for customers and concern for the environment.