Carfax Tower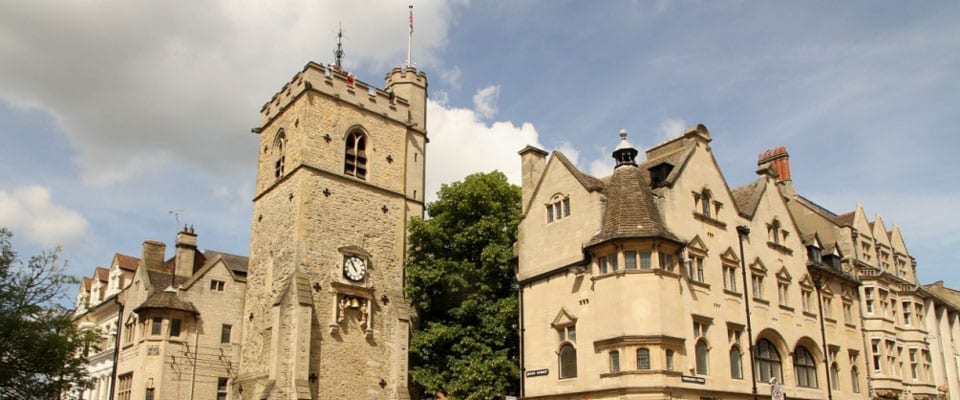 The historical "centre point" of Oxford, Carfax Tower, is all that remains today of St. Martin's Church, the official city church of Oxford from 1122 onwards.
The tower was built in 1818 as part of a reconstruction of the church, which was demolished in 1896 due to increasing traffic problems in the city centre.
Today the tower is the tallest point in central Oxford and so by climbing its 99 steps you can experience a unique bird's eye view of the city's famous "dreaming spires" skyline.
On the east façade the tower clock is adorned by two "quarter boys" who hit the bells to mark the passing of every "quarter" of the hou