Oxford City Council launches Oxford Community Impact Fund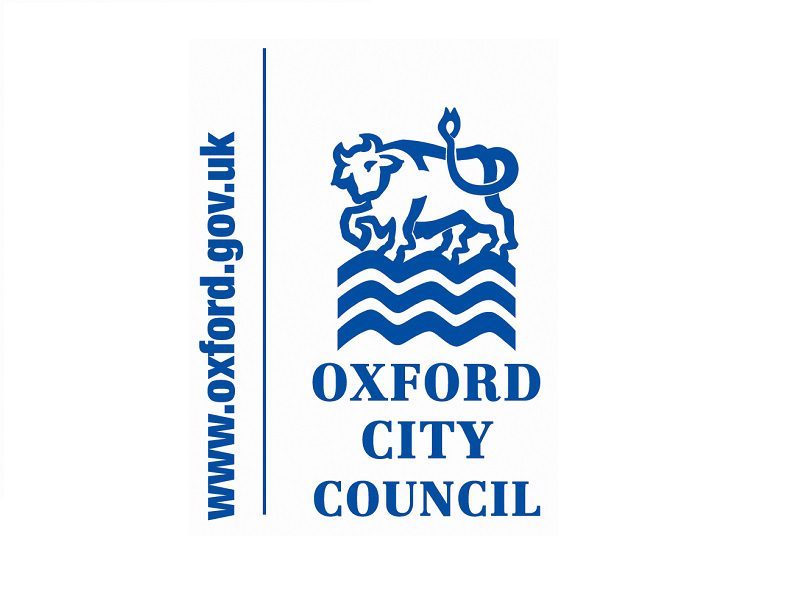 Oxford City Council is opening its £422,000 Community Impact Fund for the first round of proposals on 20 December.
Not-for-profit organisations and community groups are invited to submit expressions of interest for large grants of £5,000-35,000. Two online learning sessions are being held for groups to find out about the new community grant programme and learn more about how to apply.
Despite the challenging economic times, Oxford has been able to maintain a community grants programme that will support third sector partners who share common objectives with the Council: support thriving communities; pursue a zero carbon Oxford; enable an inclusive economy and deliver more, affordable housing (helping those at risk of homelessness and in unsuitable housing).
The Council is changing the way it awards grants to the city's charities and community groups, following a funding review carried out over the summer of 2021.
The new programme has been designed to incorporate a range of best practice from other areas and funders, as well as responding to issues raised through an extensive consultation process.
The new programme is more streamlined with common objectives and criteria across three different levels of grant awards on offer:  Big Ideas (£5k-£35k), Medium (£1k-£5k) and Small (up to £1k). Funding can be used to support core (operational or running costs), revenue or capital funding for equipment or building-related costs, depending on needs of the applicant and their beneficiaries.
Big Ideas – over £5k and up to a maximum of £35k
These projects will need to be strategic in vision, offering leadership to others, particularly newcomers and smaller organisations, and they should be able to demonstrate that council support will help them secure additional funding.
These are the only grants that may be awarded on a multi-year basis (for up to three years), and there is a two-stage selection process. Applicants must first complete an Expression of Interest (EOI). The call for proposals opens on Monday 20 December 2021, with a deadline of midnight on Wednesday 5 January 2022.
Medium and Small Grants
Groups will also have the opportunity to apply for a share of the £84,000 earmarked annually for Small and Medium Grants . There will be three calls for proposals spread throughout the year; and the Council have today announced the forward plan for all three calls to be held in 2022.
The first round for Small and Medium Grants launches on 28 January and the deadline for applications will be 6th March, with grants awarded in time to fund Easter activities – announcements will be made on the 25th March.
Promoting inclusion and tackling inequality
In launching the fund the equality of access message has been firmly established – the programme literature is available online where assistive technology tools will make content more accessible for people with dyslexia, literacy problems, English as a second language, and visual impairments.
How to apply
Groups are invited to come and hear more about the new Programme and Big Ideas grant application process next week. The first online session coincides with the launch on Monday 20 December 2021 at 12.00 for an hour with time for Q&A at the end. The second session will be on Wednesday 22 Dec from 6 to 7 when once again there will be a chance to ask questions.
More information and event registration is available on Oxford City Council's grants web pages.
People can also email grants@oxford.gov.uk for additional help and advice.
Comment
Councillor Shaista Aziz, Oxford City Council's Cabinet Member for Inclusive Communities, said:
"Oxford City Council is aiming to make its community grant process fairer and easier, so that more community groups and charities are able to apply.
"The pandemic has demonstrated how important local organisations are in supporting their communities but they too are under additional pressure.
"Charities and community groups are facing increased demand for their services and the Council wants to support them to make an application for this much needed funding."
ENDS
Notes to Editor
Contact details
Email: pressoffice@oxford.gov.uk (Please note that any replies directly to this Press Release will go to an unmonitored inbox. Please contact email address provided)
Phone: 01865 252096
About us
Oxford City Council is the democratically-elected local authority for Oxford.
In partnership with others, we provide a wide range of services – including planning, housing, community centres, parks and waste collection – for approximately 152,000 residents, 106,000 people who work in Oxford and the millions of people who visit our world-famous city every year.
We have set four key priorities, all of equal importance and all interconnected:
to enable an inclusive economy, where everyone has access to sustainable business and employment opportunities
to deliver more affordable housing, including a new generation of council homes to help meet our acute housing shortage
to support thriving communities, reducing the stark inequality between our city's richest and poorest residents
to tackle the climate emergency by pursuing a zero-carbon Oxford
Our vision is to build a world-class city for everyone.
Oxfordshire has a two-tier system of local government, which means services are provided by two different councils. Oxford City Council provides local services for the city, while Oxfordshire County Council is responsible for strategic, countywide services such as roads, schools and social care.