Oxford City Council to consider creating a Net Zero Transition Fund and a tougher definition of Net Zero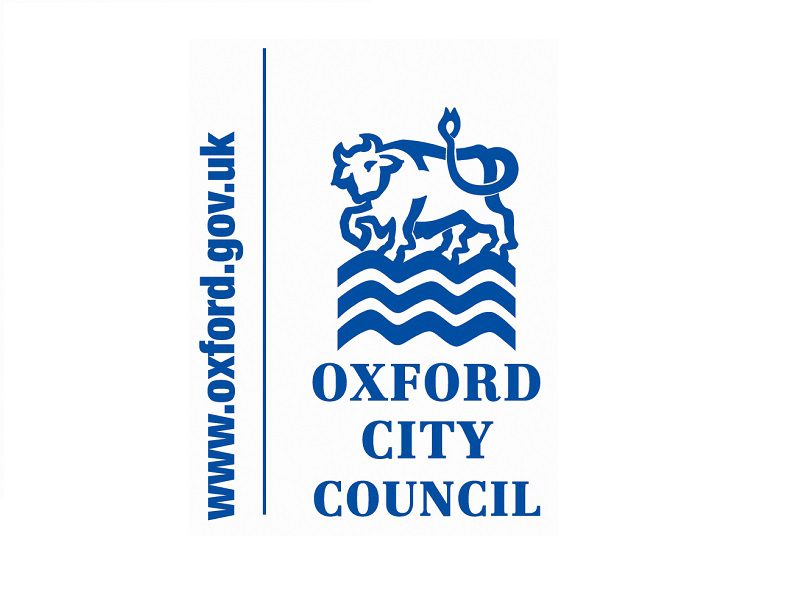 Oxford City Council Cabinet will be considering a proposal to establish an annual £132,000 Net Zero Transition Fund, to support its updated 2030 Net Zero Council target, linked to an amendment to strengthen its definition of Net Zero.
The tougher definition of net zero is proposed to align with best practice, and follows advice from both Professor Nick Eyre, the Council's Scientific Advisor, and the Carbon Trust.
Oxford City Council declared a climate emergency in 2019, and in April 2019, it set out a vision to reach zero carbon across its own operations by 2030.
In October 2020, the Council appointed Professor Nick Eyre as its first Scientific Advisor, to provide independent advice on its carbon reduction plans.
Following a review of net zero policies and the current evidence, Professor Eyre advised that the Council should amend its existing carbon reduction targets for its estate and operations, including plans to purchase 'green gas' offsets.
Professor Eyre said the Council's focus should be on the installation of actual carbon reduction measures that support the goal of achieving a Net Zero Carbon Council by 2030, with offsetting only being used to balance any remaining emissions in 2030.
To support this work, Cabinet will also be asked to approve the creation of an annual £132,000 'Net Zero Transition Fund'.
The fund will allow the Council to direct resources that would have been used to buy 'green gas' and other offsets towards additional carbon reduction measures actions across the Council's own estate and the wider city such as the decarbonisation of buildings and other measures, which align with the Zero Carbon Oxford roadmap.
The Council's Cabinet will be asked to approve the two updates at its meeting on 15 December. Once approved, the amendments will be incorporated into the Council's 4th Carbon Management Plan to reflect new best practice and advice.
Net Zero Carbon Council
While there is no globally agreed definition, the emerging consensus is that Net Zero can be achieved by working to reduce emissions as far to zero as possible, with any remaining emissions compensated with offsetting measures.
Aligning to this definition, the proposed amendment means that the Council will focus on emissions cutting programmes, with offsetting only being considered as a last resort to deal with residual emissions, rather than being used as a balancing measure. This means the Council wishes to focus solely on achieving Net Zero by 2030.
The amendment to the Council's end goal of "Zero Carbon" to "Net Zero Carbon" represents a more accurate description of existing plans, rather than a change to the current level of ambition.
The Council will continue to focus its efforts on the same emissions cuts each year (i.e. 526tC02) through replacing gas boilers and decarbonising fleet vehicles, while also continuing to identify opportunities to support local renewable projects.
Net Zero Transition Fund
In order to support the focus on achieving a Net Zero Carbon Council by 2030, the Council is looking to create an annual £132,000 'Net Zero Transition Fund'.
The funding, which will be diverted from funds previously allocated in the 2021/22 and 2022/23 budgets for green gas purchasing and offsetting, will allow the Council to prioritise measures that will deliver additional carbon emissions reductions.
This fund will prioritise spending in the following order:
• Additional emissions reduction by the Council from its own activities
• Authority Based Insetting (additional projects to cut emissions in the city of Oxford)
• Offsetting actions outside the City
Previous work in this area includes the Council's current leisure centre decarbonisation programme, which upon its completion in March 2022, is estimated to reduce total emissions from the Council's estate and operations by 21% in a single year. This will be on top of the 40% reduction in the Council's carbon footprint already achieved over the past decade.
Councillor Tom Hayes, Deputy Leader and Cabinet Member for Green Transport and Zero Carbon Oxford, said: "With this decision, the Council's commitment to net zero remains the same. There will be the same planned absolute reduction in carbon emissions by 2030 or sooner. All we are doing is changing the Council's use of terminology and its approach to achieving net zero to reflect the advice we requested from the Council's Chief Scientist.
"By taking this decision, we are helping to strengthen the global definition of net zero that is now emerging. We always said that we would act in listen to the science and act in line with what the experts are saying, so that our public can have confidence in our plans and join us in decarbonising. With the creation of a Net Zero Transition Fund of £132,000, we will be able to invest more in the deep decarbonisation that is needed for our council and our city."
Professor Nick Eyre, Scientific Advisor to Oxford City Council, said: "I welcome the City Council's decision to give priority to reducing emissions and the practical steps being taken to do that. The target of reducing carbon emissions from the whole city to zero by 2040 is the key long-term goal. It is important that the City Council, through 'insetting', supports others in Oxford to help us achieve that."
ENDS
________________________________________
Notes to Editor
Contact details
Email: pressoffice@oxford.gov.uk (Please note that any replies directly to this Press Release will go to an unmonitored inbox. Please contact email address provided)
Phone: 01865 252096
About us
Oxford City Council is the democratically-elected local authority for Oxford.
In partnership with others, we provide a wide range of services – including planning, housing, community centres, parks and waste collection – for approximately 152,000 residents, 106,000 people who work in Oxford and the millions of people who visit our world-famous city every year.
We have set four key priorities, all of equal importance and all interconnected:
• to enable an inclusive economy, where everyone has access to sustainable business and employment opportunities
• to deliver more affordable housing, including a new generation of council homes to help meet our acute housing shortage
• to support thriving communities, reducing the stark inequality between our city's richest and poorest residents
• to tackle the climate emergency by pursuing a zero-carbon Oxford
Our vision is to build a world-class city for everyone.
Oxfordshire has a two-tier system of local government, which means services are provided by two different councils. Oxford City Council provides local services for the city, while Oxfordshire County Council is responsible for strategic, countywide services such as roads, schools and social care.