Experience Oxfordshire with your Oxford Pass...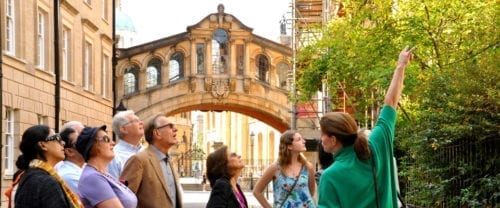 Oxford Official Walking Tours
Oxford Official Walking Tours are a fun and informative way to learn about Oxford's history, visit the University of Oxford, and explore the filming locations used in Harry Potter and Inspector Morse, Lewis and Endeavour.
The Oxford Artisan Distillery
Welcome to The Oxford Artisan Distillery (TOAD, to those in the know), this ancient city's first distillery – and one of the world's very few true craft distilleries.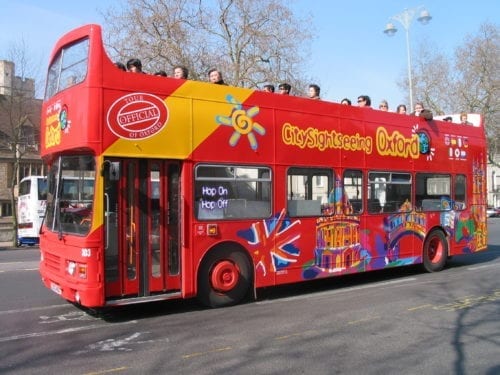 City Sightseeing Oxford Bus Tours
Hop on and hop off on City Sightseeing Oxford bus tours in Oxford.  Explore Oxford in one of the double decker buses with 26 stops around the city including, Christ Church College, Sheldonian Theatre, Queen's College, Martyr's Memorial, Trinity College and Oxford Visitor Information Centre.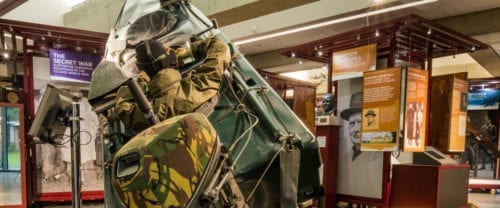 Soldiers of Oxfordshire Museum
SOFO offers visitors engaging and immersive experiences through a changing exhibitions programme and main galleries including a recreated Great War trench, a mock up section of a Horsa Glider from D Day and Afghan Alley.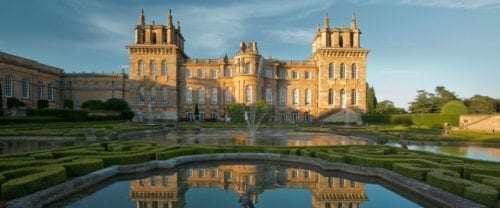 Blenheim Palace
Home to the 12th Duke of Marlborough and his family and the birth place of Sir Winston Churchill, Blenheim Palace is a UNESCO World Heritage Site boasting a long and diverse history.
Bicester Village
Discover a relaxed shopping haven in the beautiful Oxfordshire countryside, where spacious boutiques showcase the world's leading fashion and lifestyle brands, normally only found in the most exclusive shopping streets, and all offering fabulous savings, all year round.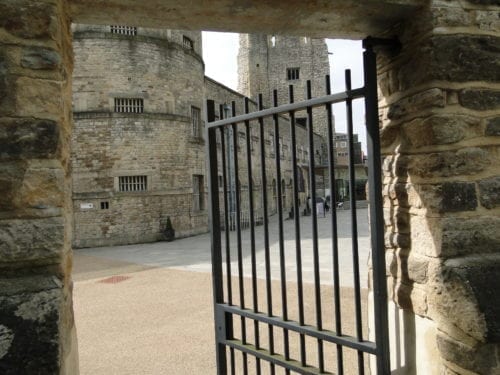 Oxford Castle & Prison
The castle in Oxford has been brought to life at Oxford Castle & Prison. Visitors can enjoy a guided tour and meet past inhabitants of Oxford Castle & Prison and discover their true stories.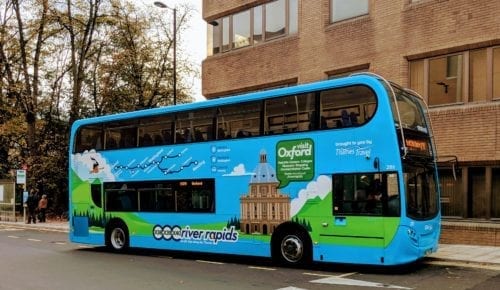 Oxford Bus Company
Oxford Bus Company operates a comprehensive network of services in the city, as well as express coach services to London and the airports. They also operate the BROOKESbus service in partnership with Oxford Brookes University, and the popular park&ride service which connects five car parks to the city centre.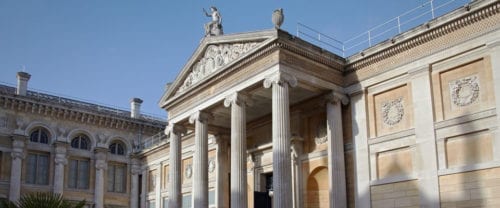 Ashmolean Museum
The famous Ashmolean Museum is the most important museum of art and archaeology in the heart of Britain, founded in 1683. It is the University of Oxford's museum of art and archaeology showcasing an extraordinary collection ranging from Egyptian mummies to contemporary art. The museum is conveniently located in the heart of Oxford and captivates its visitors with a variety of services including exhibitions, high standard research material, event venues as well as exquisite dining amenities.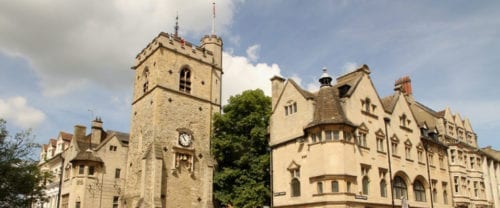 Carfax Tower
The historical "centre point" of Oxford, Carfax Tower, is all that remains today of St. Martin's Church, the official city church of Oxford from 1122 onwards.
Today the tower is the tallest point in central Oxford and so by climbing its 99 steps you can experience a unique bird's eye view of the city's famous "dreaming spires" skyline.
Oxford Pass
£39.00 – £69.00
The Oxford Pass is Oxford's Official Sightseeing Card
Convenient and Easy to use
Available for Adults and children
Top attractions and transport in one
Great value too!
Description
Once purchased, you can collect your Oxford Pass card at the Visitor Information Centre in central Oxford, Oxford Bus Company Travel Shops on High Street
and at Gloucester Green, the City Sightseeing Office at Oxford Stationor at Blenheim Palace Visitor Centre.
Terms & Conditions
Simply present your pass at any attraction you visit – the staff will scan or log your pass code and admit you. Just remember the following points:
• You can only use your pass once at any given attraction.
• Your pass is activated the first time you use it at an attraction –this means if you need to defer your trip you can simply keep the card and use it when you do arrive.
• Your pass is valid for a number of calendar days, so a 2-day pass first used on a Monday will be valid until 23:59 on Tuesday night, whatever time on Monday it was used.
• The Oxford Pass is non-transferable. No replacements or refunds can be offered for lost or stolen cards.
• The Oxford Pass provides you with entries to attractions for one day, or for consecutive days as purchased up to the full public entry values
• Every pass is subject to a maximum spend, or "purse". This is to forestall attempts at fraud, and is set high enough that it would be genuinely difficult to go over the limit with normal use.
• Opening times will vary from time to time and users of information on this web site are recommended to check with the Attraction concerned prior to visiting.
• The Terms & Conditions of entry to each of the participating attractions also apply to this pass. Please refer to individual attractions' Terms & Conditions.