Palace's Starring Role in Endeavour Exeunt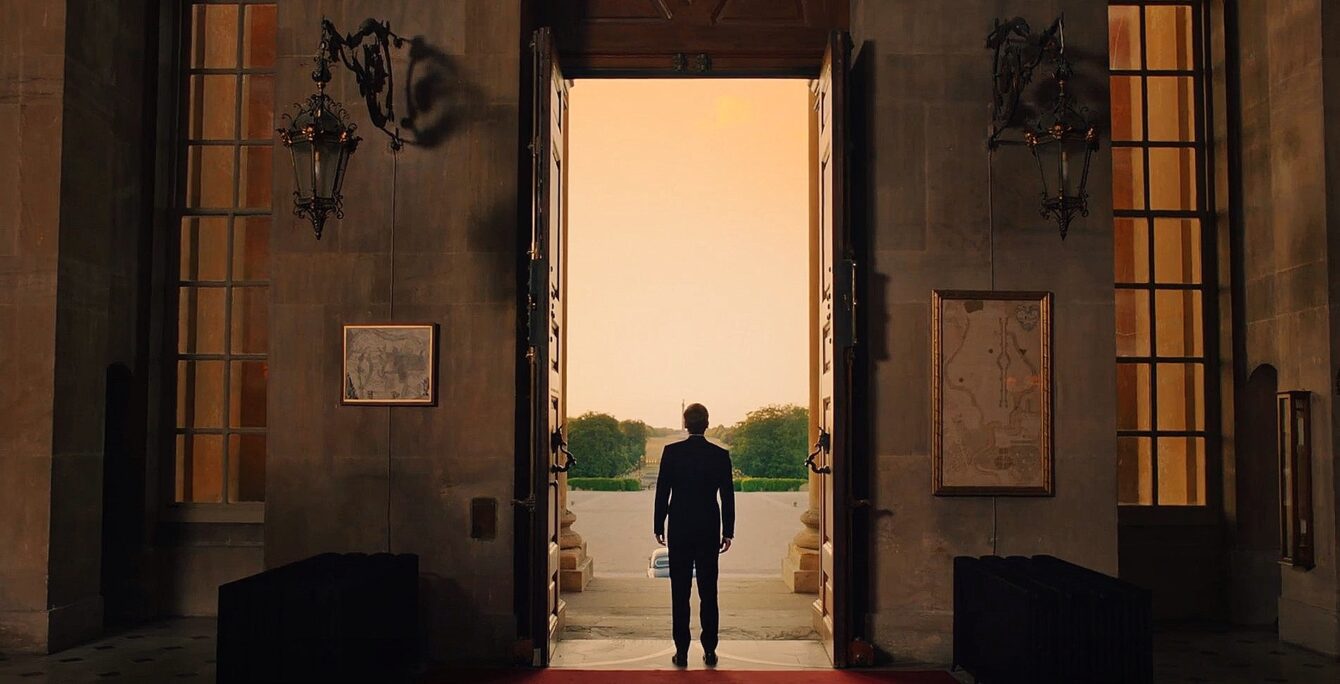 Blenheim Palace had a starring role in 'Exeunt' the last ever episode of the highly popular Inspector Morse prequel Endeavour at the weekend.
It was a fitting place to end the ninth series of the show as the UNESCO World Heritage Site has played an integral role in the history of both the original Inspector Morse and its prequel.
In the final scene Endeavour's black Jaguar Mk 1 drives out of the Blenheim Palace grounds passing a red Jaguar Mk 2 travelling in the opposite direction.
Both drivers check in their rear-view mirrors with the eyes of Endeavour star Shaun Evans apparently meeting those of Inspector Morse star John Thaw.
The final episode also included Endeavour performing in black tie at the Palace with the Oxford Scholars' Choral Association, a call back to the very first episode of Inspector Morse 'The Dead of Jericho' in 1987 which featured Morse dressed in black tie rehearsing with a choir.
In a further tribute the show's writer Russell Lewis told The Times he wanted to end Endeavour at Blenheim Palace as it was during a Q&A event at the Palace that he and actor-director Shaun Evans had last seen Inspector Morse's creator Colin Dexter at a Q&A event, before his death in 2017.
"It was a lovely way to end the series and we were delighted the Palace was included in the finale," said Blenheim's Head of Marketing and Communications Samantha Vaughan.
"Both Morse and Endeavour are famed for their intricate, interlinked and cryptic plots and to have weaved the storyline from the very first episode of Morse with the very last episode of Endeavour was a fitting send off.
"We have thoroughly enjoyed working with Mammoth Screen and the entire cast and crew on the show and we'll definitely miss looking out for Endeavour's iconic black Jaguar heading up the drive," she added.
ENDS
Issued on behalf of Blenheim Palace. For more information please contact Ollie Young ollie@flamingo-marketing.com or Samantha Vaughan SVaughan@blenheimpalace.com.
About Blenheim Palace
Home to the Dukes of Marlborough since 1705, Blenheim Palace was designated a UNESCO World Heritage Site in 1987.
Steeped in history, the magnificent Palace is surrounded with over 2,000 acres of 'Capability' Brown parkland and beautiful Formal Gardens. Tours, exhibitions and events showcase the splendour of 'Britain's Greatest Palace' and deliver an unforgettable day out for all ages.
Blenheim Palace is also the birthplace of one of Britain's most famous leaders, Sir Winston Churchill, and it was his father who described the vista on entering the Estate from the village of Woodstock as the 'finest view in England'.