Park View Shared Ownership Scheme Offers Hope for Local Home Seekers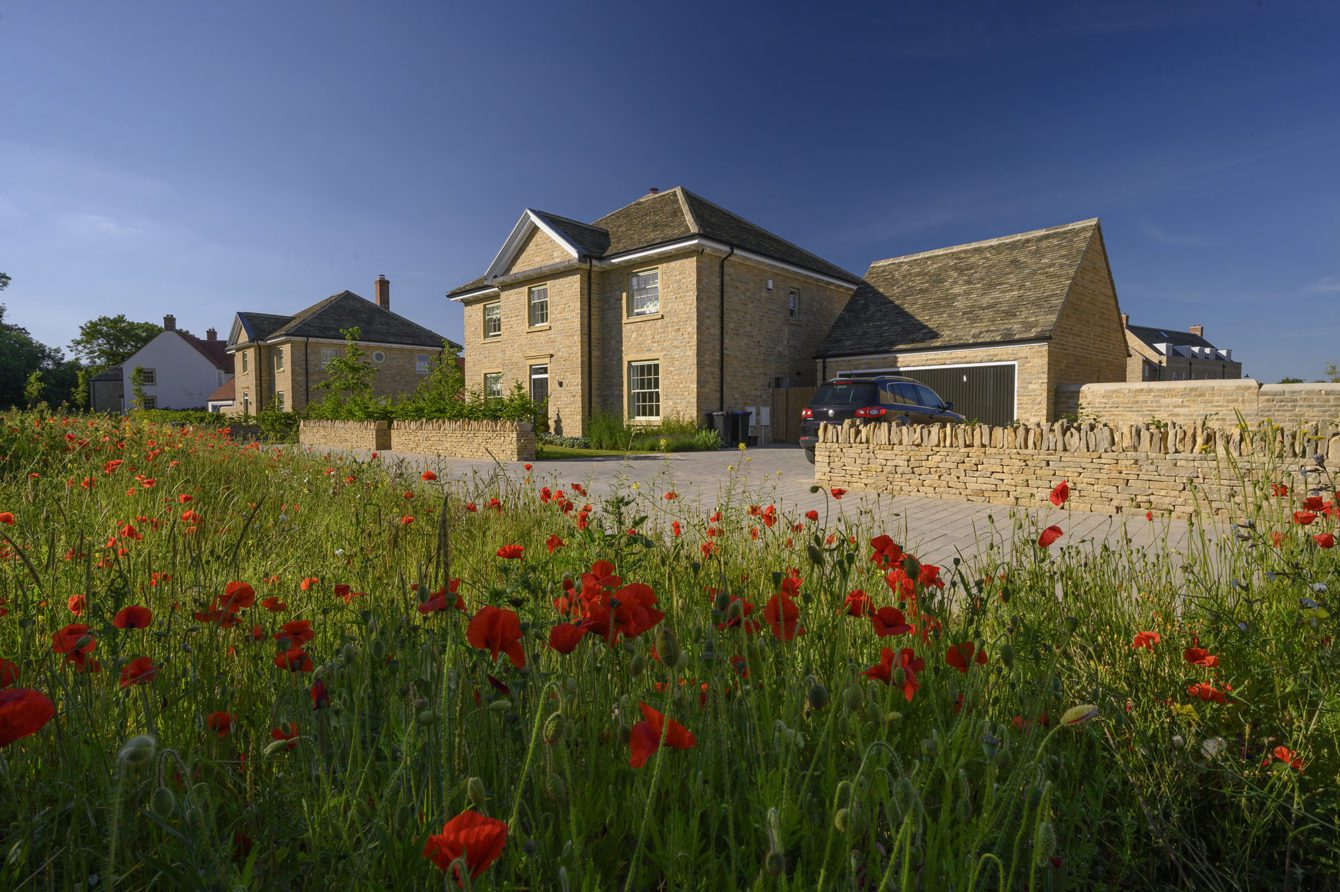 A shared ownership scheme by Blenheim Estate Homes is offering local people an affordable way to buy their own property and stay in the area.
As part of its new Park View development in Woodstock, Blenheim Estate Homes is making 50% of the 150 properties available either for rent at 40% below market rates, or as shared ownership homes, where homeowners have the opportunity to staircase to 100%.
Shared ownership allows purchasers to buy a share in their new property, starting at 40%, while also paying an affordable rent on the remainder of the home's value.
Deposits are reduced as they are only paid on the share of the new home and owners also have the opportunity to increase, or staircase' their percentage over time up to the full amount.
The development has been described as 'an exemplar of where a large Estate has recognised and responded to rural affordable housing needs' by the Rural Housing Alliance.
It also won the Public/Private Partnership Award at the Estates Gazette Awards and Best Partnership Scheme at the WhatHouse? Awards both in association with West Oxfordshire Council, which is also supporting the affordable housing scheme.
Among those who have benefited from the shared ownership scheme are local couple Harley and Gary.
The pair moved into their new property last year after struggling to find anything within their budget locally.
"After establishing our roots in Woodstock over the past several years, we were reluctant to relocate," said Harley.
"However, house prices were shooting up and the reality of securing a property in our beautiful town was becoming increasingly difficult.
"When the opportunity of shared ownership became available at Park View, we jumped at the chance. Owning our first perfect home together within a community we know and love has been a dream come true for us," she added.
The next phase of shared ownership homes will be launched in the summer, with further properties becoming available later in the year.
"Shared ownership is a great option for those who are unable to afford to buy a home in the area in which they live or work," said Blenheim Housing Officer Rebecca Wakefield.
"Often home ownership is out of reach for many people because of the high costs. Unlike with market sales, shared owners are required to have a local connection to the area.
"For many this is the only way in which they can get their first step on to the housing ladder, allowing them to remain living in the area that they call home.
"Having shared ownership homes within the Park View development allows for community to be created and continued for many years to come, allowing those living there to develop a sense of belonging," she added.
In addition to Park View, Blenheim Estate has also already built 34 affordable properties at its Hanborough Gate site, which is being developed by Pye Homes, with a further 25 due to be completed by May.
Property is an integral part of Blenheim's 10-year development programme that includes tripling the Estate's contribution to the local economy, delivering 300 truly affordable homes for local families and creating a £45m endowment fund to ensure the long-term future of the World Heritage Site.
Issued on behalf of Blenheim Estate Homes. For more information please contact: Samantha Harvey at SHarvey@blenheimestate.com , or Drew Cunliffe at drew@flamingo-marketing.co.uk.
About Blenheim Estate Homes
At Blenheim Estate we have been landowners for more than three centuries, and it is our ambition to build homes and create thriving communities for people to enjoy living and working, now and in the future.
We aim to bring together the long-established local communities and attract a diverse new community. We are achieving this by offering high-quality homes and building new developments within Oxfordshire, either to buy or rent.