Park&Ride Bus Travel and Parking Ticketing Combo Launched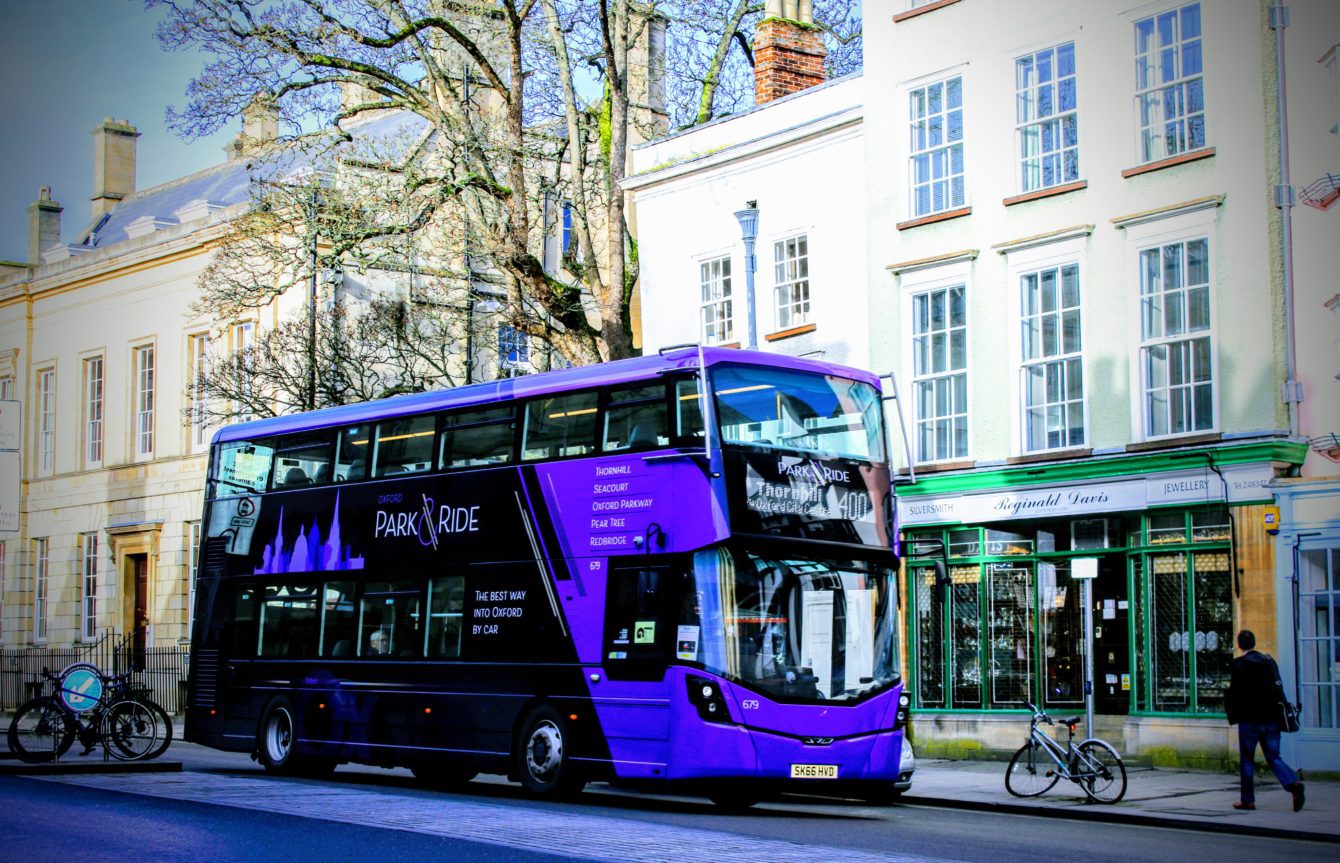 Regular visitors to Oxford travelling on the park&ride will now benefit from a combined bus and parking season ticket for the first time.
It means Oxford Bus Company season ticket holders using its park&ride services will be able to choose to add parking when buying their bus season ticket. Those who do will be able to park as many times as they like at any of the city's five park&ride parks for the duration of their bus season ticket and will no longer have to buy a separate ticket to park or select which car park they will use. Season tickets are available for four weeks, 13 weeks, or annually and the integrated ticket went live on January 26th.
The investment in improved technology will help improve the customer experience and convenience for regular park&ride users. It is also hoped it will help reduce congestion in Oxford by further encouraging people to use the park&ride instead of driving private vehicles into the city.
Oxford Bus Company, Oxford City Council and Oxfordshire County Council jointly funded the new functionality. Oxford Bus Company worked closely with Oxford Direct Services to ensure the successful integration of the technology with its parking systems.
Phil Southall, Oxford Bus Company Managing Director said: "This is a fantastic development for our customers and will help make the experience of using the park&ride smoother for regular users by improving the convenience. A key part of our strategy is to make bus travel as accessible and convenient as possible and utilising technology helps us deliver this via continued innovations for our customers.
"The new integrated service streamlines ticketing for our season ticket holders and provides them with unlimited parking for the duration of their ticket, with the ability to switch between the car parks for added convenience. Our park&ride services are a sustainable and cost-effective way to travel into Oxford city and can be a key part of the city's ambition to reduce congestion and carbon emissions."
Councillor Tim Bearder, Oxfordshire County Council's Cabinet Member for Highways Maintenance, said: "Anything that makes it easier and more cost-effective to use Oxford's park&rides is a good thing, which is why we helped fund the technology that has made this change possible. Oxfordshire County Council is committed to supporting public transport, not just during the recent difficult period, but in the long term. Getting more people on to buses means getting more cars off our roads. This new combined bus and parking season ticket will make our park&rides an even more attractive option for people traveling into Oxford."
Councillor Tom Hayes, Oxford City Council Cabinet Member for Zero Carbon Oxford and Green Transport, said: "Bus travel will become much more convenient when it involves a single payment. Now that each commuter can take care of parking and their bus journey in one go, they will be saved time and trouble. This is something that passengers have requested and it's great to be developing a bus network in line with people's needs and aspirations."
Gary Preston, Assistant Parking Manager at ODS, said: "We were pleased to be able to work on this project with Oxford Bus Company and Oxford City Council to offer residents and visitors a convenient way to park&ride with one payment. By eliminating the need to purchase separate parking and bus tickets, it will save customer both time and hassle, which will I am sure enhance the customer experience."
The integrated option is an add-on ticket that can be used on the key smartcards. It is not available to customers using the app or directly from drivers. Key can be topped up at www.oxfordkey.co.uk
The Oxford Bus Company invested £4.5m in the fleet of Park & Ride buses in 2017. Each bus has free Wi-Fi, audio visual next stop information systems, USB and conductive charging points and Euro VI micro-hybrid engines with the cleanest available vehicle emissions standards.
ENDS