Faringdon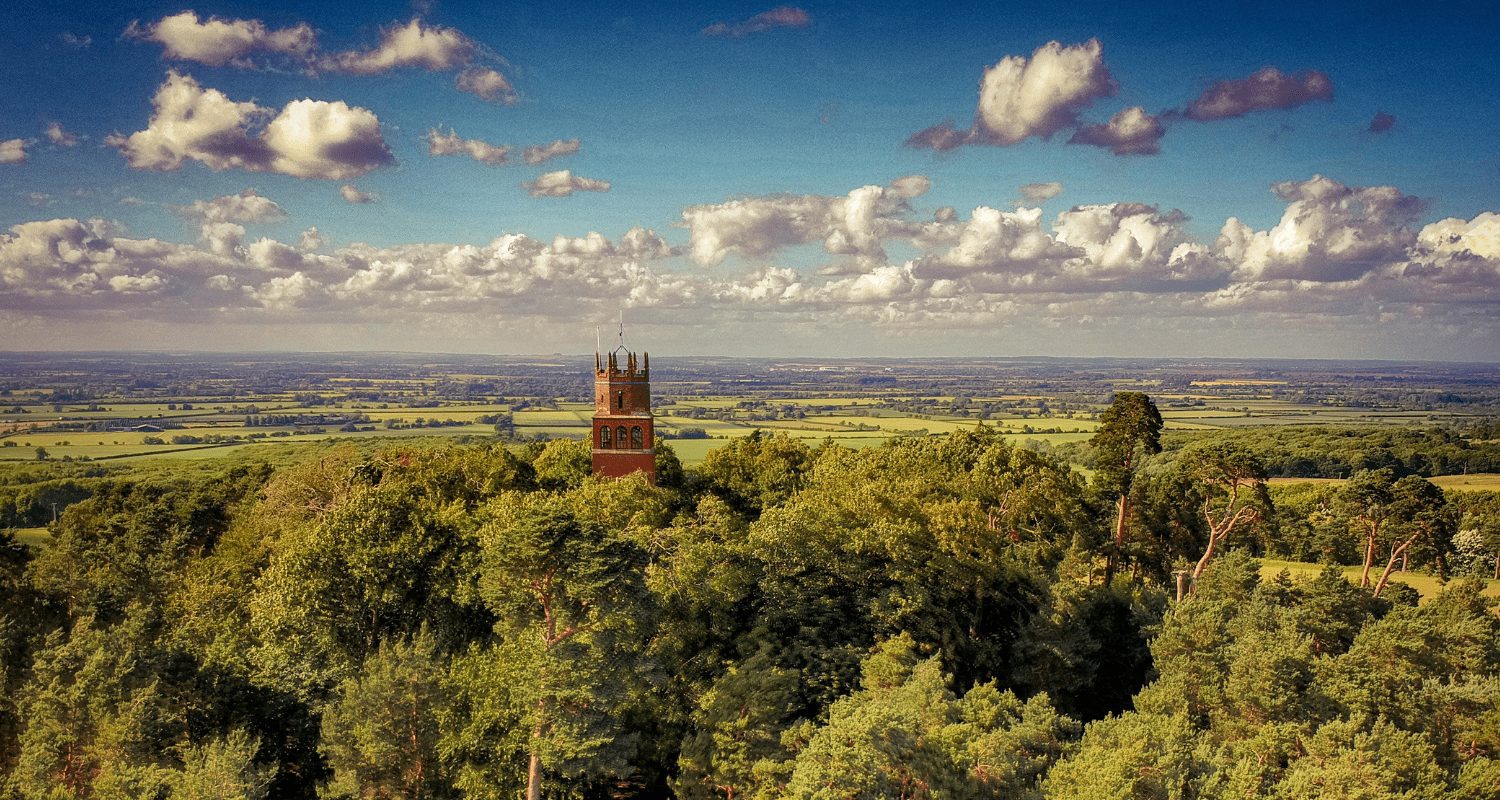 Faringdon is a beautiful old market town with a rich and vibrant history and is an ideal place to visit. Faringdon, meaning 'fern-covered-hill', is a beautiful old market town perched on a ridge between two river valleys, the Ock and the Thames, gracing it with panoramic views of the surrounding area.
With a rich and vibrant history, and a range of hotels, pubs, cafes and shops, Faringdon is an ideal place to visit for a holiday, short break or day out.
Faringdon is famed for its Folly Tower, built in 1935 by Lord Berners, the then owner of Faringdon House. This 100ft high tower is the last major Folly to be built in England, and sits on Folly Hill, within a charming 4 acre, circular woodland of splendid Scots pine and broadleaf trees. The Folly Tower is open every first and third Sunday of the month when you can climb to the top to see the breath-taking views over five counties. Follow the sculpture trail around the woodland and look out for twenty-four blackbirds, the hidden fairy door, the bridge to nowhere, Cromwell's cannon and much more. Here is a Faringdon walk and route map that takes you from the town, past the Folly and through the surrounding countryside.
A charter was granted for a weekly market in 1218, with markets continuing to be held every Tuesday in the marketplace.
All Saints' Church, just off the marketplace, is well worth a visit. It has a rich interior with monuments that reveal the intriguing history of Faringdon. Civil War cannon and musket balls from the battle between the Royalists and Parliamentarians in 1646 are on display inside the church, and there is even a cannonball lodged in the church wall!
If you would like more information, why not visit the Faringdon Information Centre located in the marketplace.
If you're looking for a fun family day out, visit some great nearby attractions such as Crocodiles of the World. Enjoy plenty of photo opportunities, feeding displays, crocodile talks and meete all their amazing crocodiles, alligators, caimans, lizards, snakes, meerkats and even a Komodo Dragon!
Where is Faringdon?
How to get to Faringdon
S6: Swindon to Faringdon connecting to Oxford

Take the S6 from Oxford to Faringdon

More info

Royal Cars

Royal Cars is Oxford's largest taxi company offering all types of work, from local runs to airport tranfers to long-distance pickups and drop offs, weddings and occasionally have crossed the channel.

More info
Things to do in Faringdon
Events Search and Views Navigation
Today
Tomorrow
Next 7 days
Next 14 days
Next 4 weeks
Clear dates
Arts and culture
Christmas
Family
Food and drink
Free events
Halloween
Heritage
Music
Outdoors
Shopping
Wellbeing
Workshops and courses
Clear category
Oxford
Oxfordshire
Clear location

September 1, 2023 @ 12:00 am - February 1, 2026 @ 11:55 pm
£23 – £28.95
September 1, 2023 @ 12:00 am - July 1, 2024 @ 12:00 am
Free

September 1 @ 9:30 am - October 31 @ 5:00 pm
£45