River & Rowing Museum to realise its ambitions as a 'hub of the community'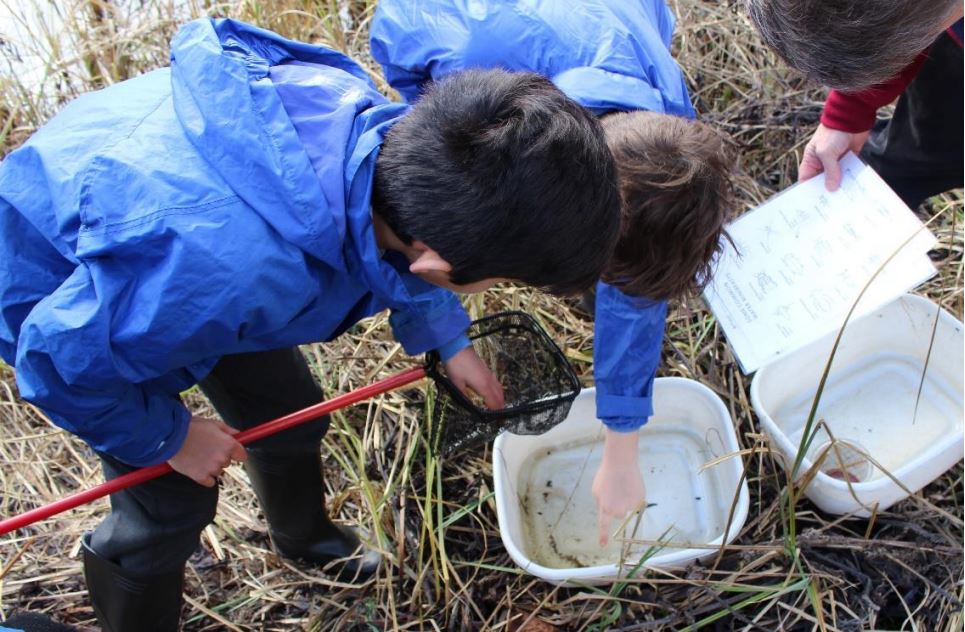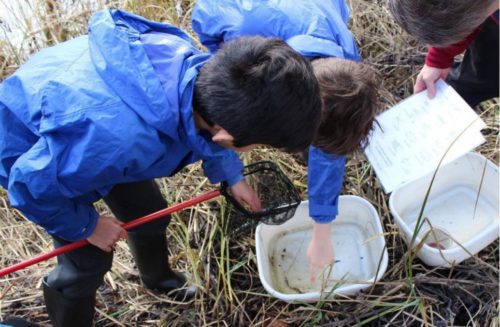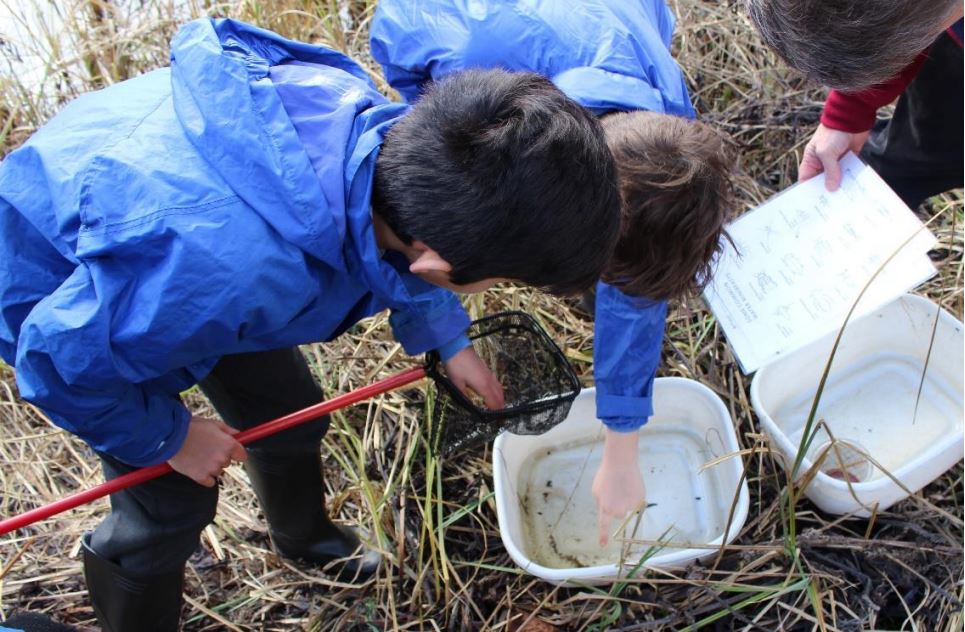 Exploring the riverbank, River & Rowing Museum. © River & Rowing Museum
 River & Rowing Museum to receive vital investment of £151,134 from the Government's latest Culture Recovery: Continuity Support Fund
Museum among 925 recipients to benefit from the latest round of awards from the Culture Recovery Fund
This award will help the River & Rowing Museum to avoid closure and to realise its ambitions as an important creative hub of the community.
The Henley-on-Thames-based River & Rowing Museum, facing enormous challenges in this post-COVID era and in need of vital investment to secure its future, has been awarded essential support from the Government's latest Culture Recovery Fund.
More than £100 million has been awarded to hundreds of cultural organisations across the country including the River & Rowing Museum in the latest round of support from the Culture Recovery Fund, the Culture Secretary announced today.
Culture Secretary Nadine Dorries said:
"Culture is for everyone and should therefore be accessible to everyone, no matter who they are and where they're from.
"Through unprecedented government financial support, the Culture Recovery Fund is supporting arts and cultural organisations so they can continue to bring culture to communities the length and breadth of the country, supporting jobs, boosting local economies and inspiring people."
Over £1.2 billion has already been awarded from the unprecedented Culture Recovery Fund, supporting around 5000 individual organisations and sites across the country ranging from local museums to West End theatres, grassroots music venues to festivals, and organisations in the cultural and heritage supply-chains.
River & Rowing Museum Director Cathy Pütz said:
"We're absolutely delighted to receive this vital grant for the River & Rowing Museum. This will enable us to protect the Museum's future – growing our invaluable supporter network through an essential CRM system and through investment in the training of our wonderful volunteers. We look forward to working closely with our communities – opening our collections wide, sharing more objects and their stories, and together facilitating a community space for wellbeing, creativity, and celebration of the river and the natural world."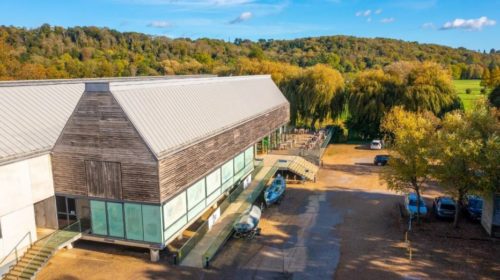 River & Rowing Museum, Henley-on-Thames © River & Rowing Museum
The Museum's current exhibition, Skyscape: The limitless art of the sky (on display until 16 January 2022) celebrates 500 years of artists' fascination with aerial landscapes, exploring the sky as an important mental escape for both artist and viewer. The Museum also has exciting plans to display a significant medieval pendant, part of a major local treasure discovery, in a new exhibition in spring 2022. The Museum reopened to the public on 21 May 2021 and is open Thursday to Monday, 10am to 4pm.
Darren Henley, Chief Executive, Arts Council England, said:
"This continued investment from the Government on an unprecedented scale means our theatres, galleries, music venues, museums and arts centres can carry on playing their part in bringing visitors back to our high streets, helping to drive economic growth, boosting community pride and promoting good health. It's a massive vote of confidence in the role our cultural organisations play in helping us all to lead happier lives".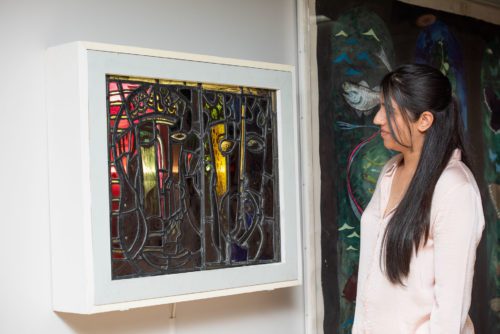 John Piper Gallery, River & Rowing Museum, Henley-on-Thames © River & Rowing Museum
ENDS
For additional press information, interviews or photography please contact:
Charlotte Kewell, Head of Marketing & Communications    charlotte.kewell@rrm.co.uk
Kerri Cicirello, Marketing Assistant kerri.cicirello@rrm.co.uk
Notes to Editors:
Arts Council England
Arts Council England is the national development agency for creativity and culture. We have set out our strategic vision in Let's Create that by 2030 we want England to be a country in which the creativity of each of us is valued and given the chance to flourish and where everyone of us has access to a remarkable range of high quality cultural experiences. We invest public money from Government and The National Lottery to help support the sector and to deliver this vision. www.artscouncil.org.uk.
Following the Covid-19 crisis, the Arts Council developed a £160 million Emergency Response Package, with nearly 90% coming from the National Lottery, for organisations and individuals needing support. We are also one of the bodies administering the Government's unprecedented Culture Recovery Funds. Find out more at www.artscouncil.org.uk/covid19.
River & Rowing Museum
The River & Rowing Museum inspires escape and exploration, telling the many stories of the River Thames and celebrating the wildlife that calls it home. Beyond its beautiful riverside location in Henley on Thames and award-winning building, the Museum's doors open onto art, history, conservation and the international sport of rowing.
The galleries include interactive displays and stories and objects of international significance, including the family-friendly 'Wind in the Willows' gallery and the UK's only dedicated gallery to the work of Modern British artist John Piper. Working closely with organisations in its local area, the Museum's Community Gallery showcases a wide variety of local projects.
Twice shortlisted for Family Friendly Museum of the Year, the Museum is a registered educational charity, and welcomes children and adults taking part in its engaging and inspiring learning and events programme. The Museum's Chocolate Café terrace overlooks Mill Meadows, and its shop celebrates local suppliers, specialising in children's books and games, fashion and craft.
As a charity receiving no ongoing public funding, the Museum relies on its visitors and supporters. Please help support the Museum's future by making a donation.
Web: rrm.co.uk
Email: museum@rrm.co.uk
Twitter: @river_rowing
Facebook/Instagram: @riverandrowingmuseum
Opening Hours: Thursday to Monday, 10am to 4pm