City icons with a twist – Visit Britain recovery campaign Silverstone Interactive Museum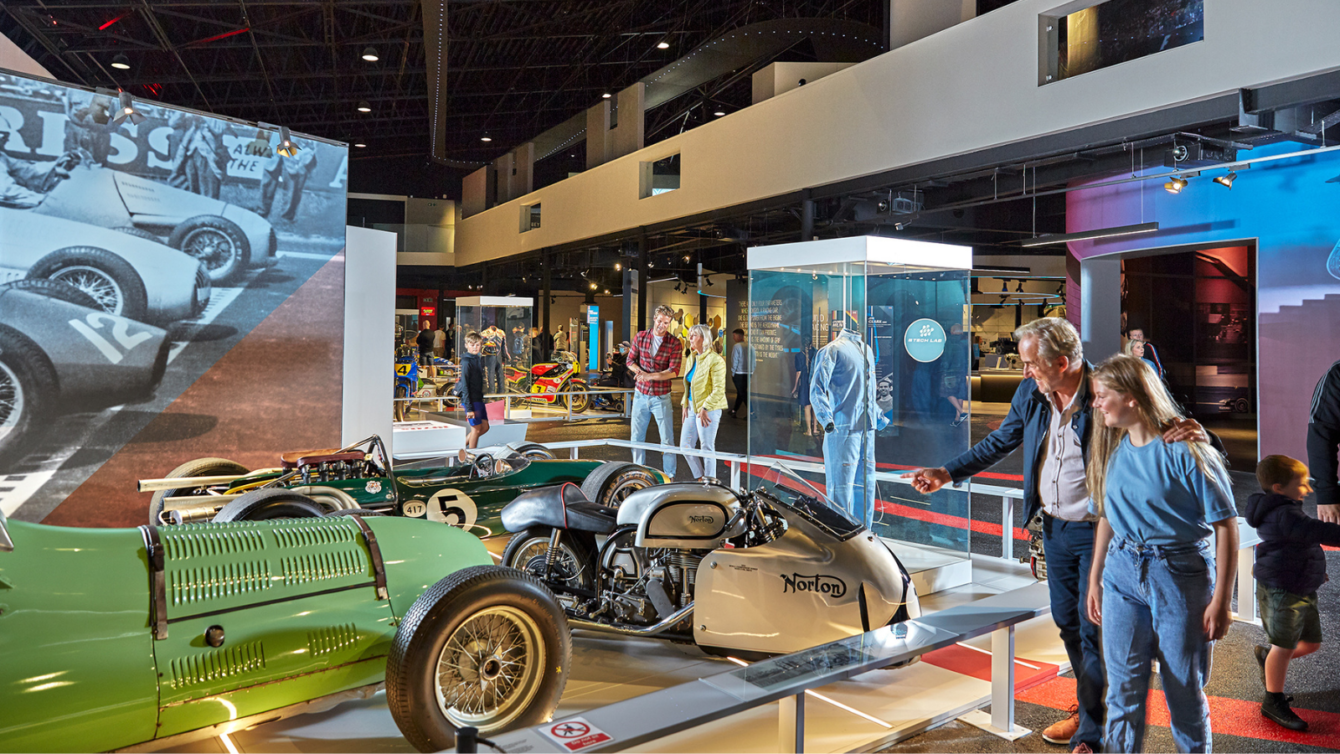 The British Grand Prix will be back at Silverstone with a sell out crowd from 1st – 3rd July 2022. If this incredible event inspires you to find out more about how this former RAF airbase became an iconic British race circuit, or how all the corners got their names, then the Silverstone Interactive Museum is a must visit destination for you and your clients.
Only Formula 1 ticket holders will be able to access the Silverstone site, including the Silverstone Interactive Museum from 30th June to the 3rd July, but the Museum is open 7 days a week from 10am until 4th Sept and then open 4 days a week in the winter.
The Silverstone Interactive Museum is an immersive visitor attraction which celebrates the past, present and future of Silverstone and British motor racing. Over 60 hands-on exhibits give visitors the opportunity to try out a variety of activities – from operating a wind tunnel, taking part in a pit stop and climbing into a replica Grand Prix car.
In addition to the hands-on fun, the museum features some of the most iconic cars and bikes that have played a part in the 70-year history of Silverstone including Mansell's iconic "Red 5", an E.R.A from the first ever Grand Prix and Barry Sheene's 1979 Suzuki motorbike.
A thrilling immersive film show – the ultimate lap of Silverstone – brings together some of the circuit's most famous racing moments and is the perfect way to round off a visit inside the museum.
Step outside the rear of the former RAF air hanger and onto the old race track and catch a glimpse of the action on the current circuit. Take your time and have some refreshments in the café where you can sit overlooking the circuit.
A visit to Silverstone Museum takes you under the skin of this iconic British Race Track and is a great experience that everyone will enjoy.
ENDS