Six new traders join Oxford Covered Market in the past six months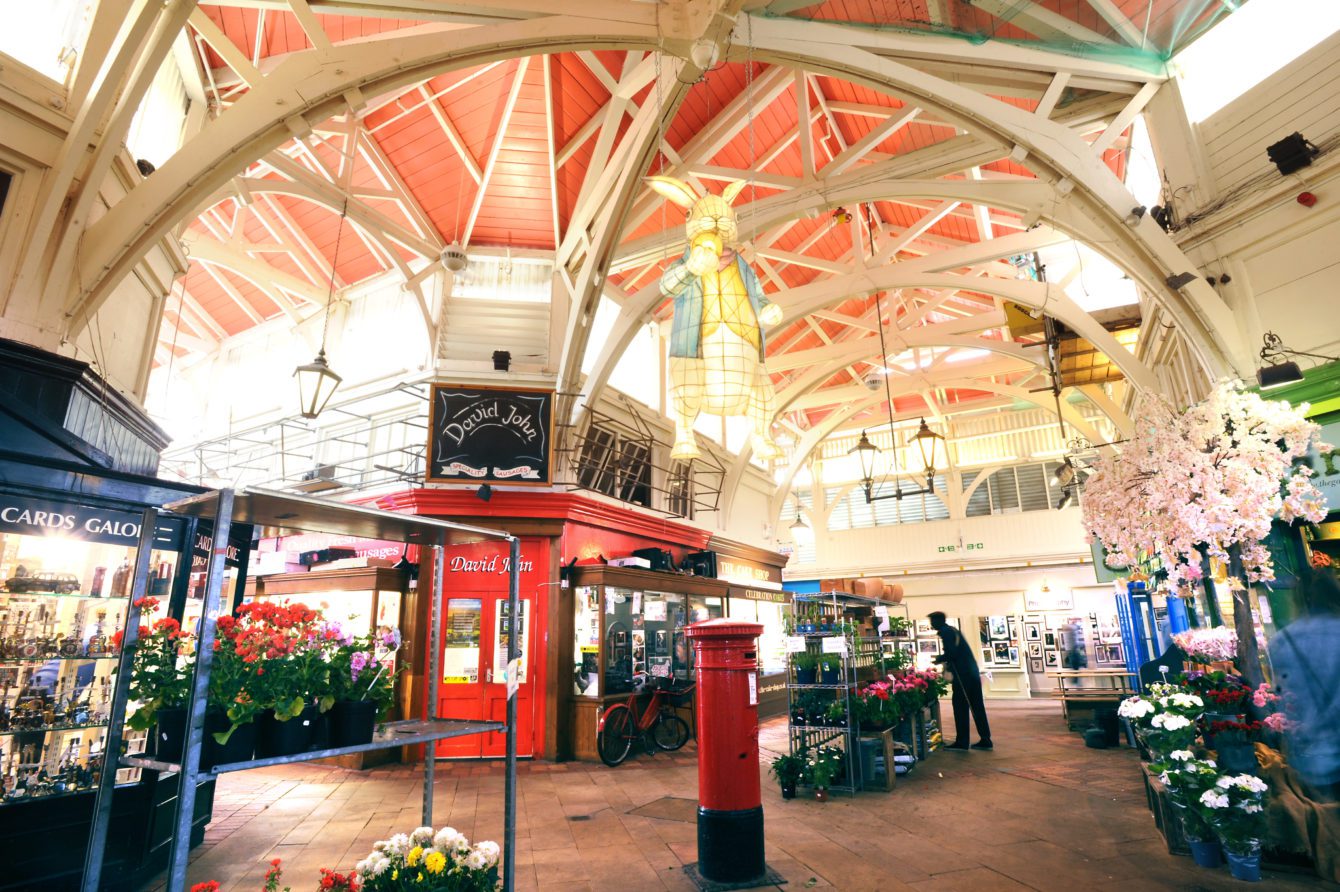 Six new independent businesses have opened in Oxford's famous Covered Market in the past six months.
Fresh yoghurt drinks company Puggi Yoggi becomes the market's latest addition, following hot on the heels of pizza company Sartorelli's, which opened in March, offering fresh sourdough pizza made on-site in a wood-fired oven.
In February, Oxford's bookworms embraced the charms of Gulp Fiction, a unique space offering beer, coffee and the chance to buy and sell books. This is the Covered Market's first book shop since the Little Bookshop closed in 2003.
In addition, three new shops joined the Covered Market just before Christmas as part of Meanwhile in Oxfordshire, an innovative pilot scheme from Oxford City Council and Makespace Oxford to transform the use of vacant shops across Oxfordshire.
These Meanwhile in Oxfordshire participants include: children's clothing brand Ducky Zebra, ethical underwear Y.O.U. Underwear and knitting shop The Woolhound.
Led by Oxford City Council, Makespace Oxford were secured as the key delivery partner for Meanwhile in Oxfordshire. The programme is a county-wide partnership between Oxfordshire Local Enterprise Partnership and the City and District Councils, with funding from the government's Getting Building Fund.
Programme participant Y.O.U Underwear is now the UK's highest-scoring B-corp (a company verified as meeting high standards of social and environmental performance, transparency and accountability) and highest-scoring ethical fashion brand in the world. The "Meanwhile in Oxfordshire…" programme provided the business with their first shop in the Covered Market.
Councillor Susan Brown, Leader of Oxford City Council, said:
"Oxford's Covered Market is our gem in the heart of the city. After the stress businesses have been under in the past couple of years, it's so exciting to see new traders choosing the Covered Market as the place to grow their brand.
"The City Council has been doing everything it can to support start-ups via a range of measures, not least our Meanwhile in Oxfordshire initiative with Makespace Oxford, which brought three units at the Covered Market back into short-term use.
"These new businesses really demonstrate the appeal small, independent and unique businesses have for shoppers. Visitors to the Covered Market will find unique businesses which can be enjoyed in the lovely setting of our historic market. I'd encourage people who have not visited before or not been for a while to come and rediscover our lovely market and see what it has to offer. The work that we are doing here is part of our City Centre Action Plan to help our city's economy recover."
The City Council has a corporate objective to enable an inclusive economy. The aim of this is to distribute wealth more equitably across the city, for example by providing affordable space for Oxford residents, including those from more deprived areas, to start new businesses.
For more information on the Covered Market, please visit:
ENDS
Notes to Editor
Contact details
Email: pressoffice@oxford.gov.uk (Please note that any replies directly to this Press Release will go to an unmonitored inbox. Please contact email address provided)
Phone: 01865 252096
About us
Oxford City Council is the democratically-elected local authority for Oxford.
In partnership with others, we provide a wide range of services – including planning, housing, community centres, parks and waste collection – for approximately 152,000 residents, 106,000 people who work in Oxford and the millions of people who visit our world-famous city every year.
We have set four key priorities, all of equal importance and all interconnected:
• to enable an inclusive economy, where everyone has access to sustainable business and employment opportunities
• to deliver more affordable housing, including a new generation of council homes to help meet our acute housing shortage
• to support thriving communities, reducing the stark inequality between our city's richest and poorest residents
• to tackle the climate emergency by pursuing a zero-carbon Oxford
Our vision is to build a world-class city for everyone.
Oxfordshire has a two-tier system of local government, which means services are provided by two different councils. Oxford City Council provides local services for the city, while Oxfordshire County Council is responsible for strategic, countywide services such as roads, schools and social care.