Go barking mad this Jubilee for Covered Market's Spot the Corgi competition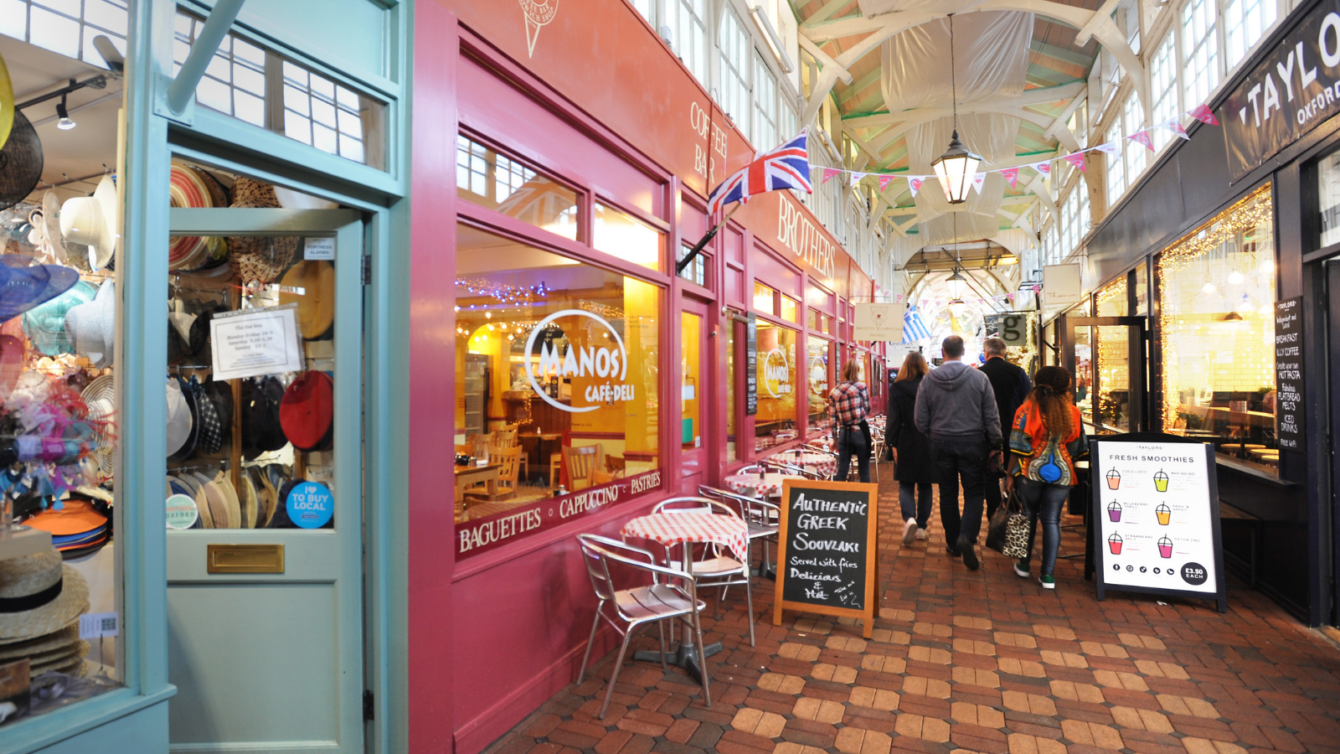 Don't end up in the doghouse, come and celebrate the Jubilee by spotting the corgi at Oxford Covered Market.
Market traders have joined together to create a fun experience for all ages.
The trail of corgis takes players around the Covered Market looking for the Queen's pampered pooch hiding amongst the units.
Players collect an entry card from one of the following units in the market: Jemini, Woolhound, The Garden, iScream or Wicked Chocolate.
They then have to go around the market looking for shops displaying the 'spot the corgi' competition poster and look inside the shop for a picture of a corgi.
Each corgi picture has an individual letter. Once found, the shop will stamp the player's card with their letter. Cards spell out the word 'jubilee'.
Players then hand their completed card in to one of the shops and it will then be entered into a prize draw to win a range of goodies donated by the Covered Market traders.
There will also be a competition amongst the market traders for 'best window' and visitors will be asked what their winning window is and to upload their favourite pictures to social media.
The Lord Mayor of Oxford, Councillor James Fry, will be asked to judge which shop should win the Covered Market's first ever inter-trader Jubilee window competition.
The competition is just one highlight of a fun jubilee bank holiday in the Covered Market, which has seen a number of royal celebrations over its 250-year history.
Mostly recently, HRH Prince Charles visited the market with Camilla, Duchess of Cornwall in 2017.
The market will be embracing the platinum jubilee as it explodes in red, white and blue, with all kinds of shops, sights and smells to discover.
ENDS
Notes to Editor
Contact details
Email: pressoffice@oxford.gov.uk (Please note that any replies directly to this Press Release will go to an unmonitored inbox. Please contact email address provided)
Phone: 01865 252096
About us
Oxford City Council is the democratically-elected local authority for Oxford.
In partnership with others, we provide a wide range of services – including planning, housing, community centres, parks and waste collection – for approximately 152,000 residents, 106,000 people who work in Oxford and the millions of people who visit our world-famous city every year.
We have set four key priorities, all of equal importance and all interconnected:
• to enable an inclusive economy, where everyone has access to sustainable business and employment opportunities
• to deliver more affordable housing, including a new generation of council homes to help meet our acute housing shortage
• to support thriving communities, reducing the stark inequality between our city's richest and poorest residents
• to tackle the climate emergency by pursuing a zero-carbon Oxford
Our vision is to build a world-class city for everyone.
Oxfordshire has a two-tier system of local government, which means services are provided by two different councils. Oxford City Council provides local services for the city, while Oxfordshire County Council is responsible for strategic, countywide services such as roads, schools and social care.