Sri-Lankan Bar & Restaurant Group The Coconut Tree Targets New Customers with Extended 50% Discount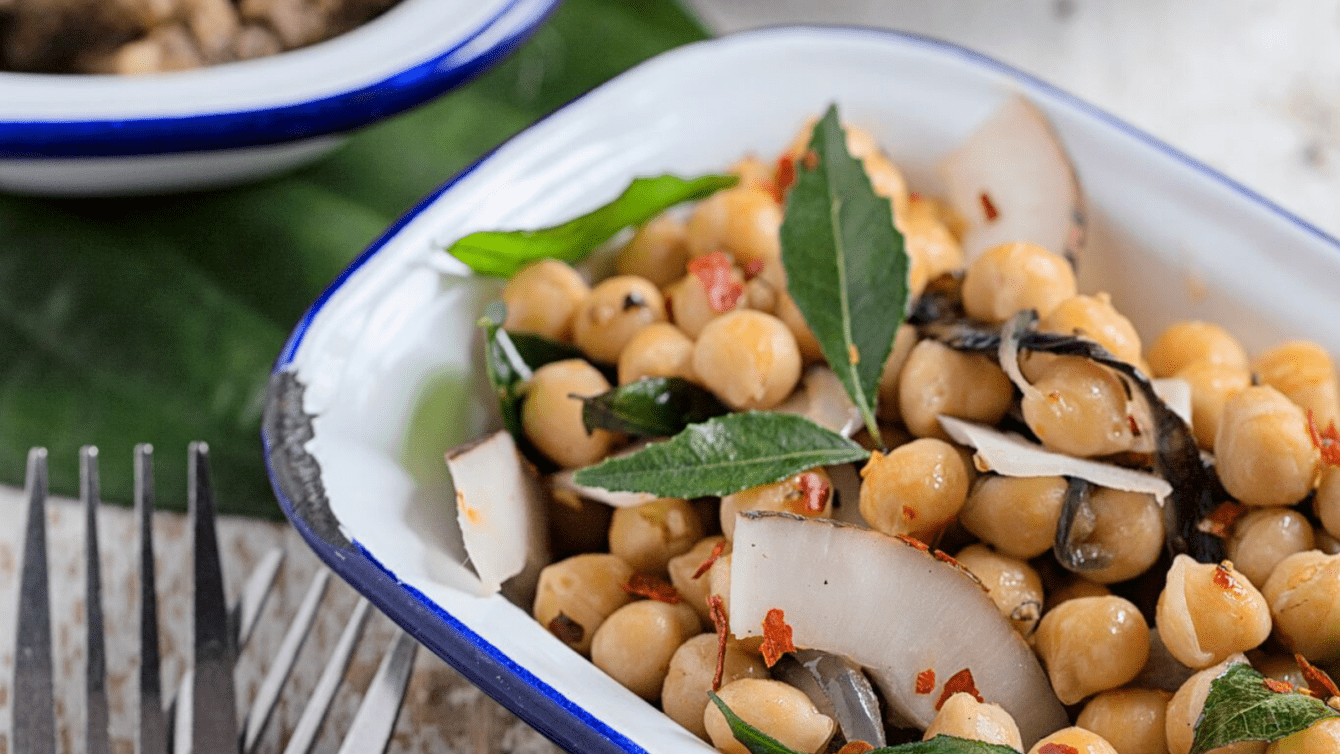 Award-winning Sri Lankan bar & restaurant group The Coconut Tree has announced it will be offering 50% off all food (Monday – Wednesday, eat in only) until the end of January 2023.
The street food pioneers first offered an early-week discount (Mon – Wed) in 2020. After experiencing a marked increase in the numbers of new customers trying Sri Lankan food for the first time, they have branded the offer as an opportunity to 'Intro Your Crew' to the Coconut Tree's take on the island cuisine.
Operations Director Rashinthe Rodrigo said, "In the UK, Sri Lankan food is not as widely available or understood as say, Indian or Chinese cuisine, and we want to change that; we want to be the ones to make it mainstream and shape Sri Lankan eats in the UK.
Our 'Intro Your Crew' offer gives people the confidence to try our authentic street food and we've met so many new customers as a result . We know that the offer tempts people to try something new, and we've noted nine times out of ten, they go on to become our loyal fans."
MENU
The Coconut Tree's take on Sri Lankan street food is made up of small & large tapas-style dishes embracing plants, fish and meat – it's an abundant menu that naturally offers something for everyone; the menu includes 16 vegan dishes as well as plentiful fish, dairy and meat options.
Popular dishes include 'Hot Battered Spicy Cuttlefish'; green peas and 'Cashew Nuts' soaked and cooked in coconut cream; and 'Cheesy Colombo' – cheese cubes fried and mixed Colombo style. 'Black Pork' is also a firm favourite, which consists of diced pork belly cooked in 30 roasted spices. Finally, 'Kotthu' is a fine example of a street food served all over the country – made with finely chopped roti and cooked with egg, vegetables and / or meat.
Not so long ago, eminent food critic Jay Rayner visited the Cheltenham restaurant, citing a "raucous, rough-edged enthusiasm to the food" which manages "that rare trick of being totally laid-back and completely on point at the same time."
The Coconut Tree now has restaurants in Cheltenham, Bristol, Oxford, Bournemouth, Cardiff, Reading and Bath, and recently announced plans to open in Birmingham (est, Spring 2022).
To view the up-to-date opening dates, times and to book a table at each location, please visit: https://www.thecoconut-tree.com/.
ENDS
Press Enquiries
Jane Cook: hello@talktojanepr.co.uk
NOTES TO EDITORS:
Website: www.thecoconut-tree.com
I: thecoconuttreeuk
T: @CoconutTreeUK
F: TheCoconutTreeUK
The Story So Far
The Coconut Tree is more than just a bar and restaurant. They are a family. Take a handful of Sri Lankan boys, a couple of others along the way – watch them invest everything back into the business as they 'shape Sri Lankan eats in the UK'!
THE COCONUT TREE MANTRA
Don't expect a napkin, it's a roll of paper towels;
Do expect an explosion of flavours in our dishes and sweet and fiery cocktails;
Do expect candles in half coconuts;
Don't expect a massive food bill, but do expect to spoil yourself with drinks;
Do expect warm Sri Lankan hospitality – and don't expect the volume to stay down for too long!
Highlights & Awards
• Bristol Life Awards – Winner – Best Bar 2021
• VIP Caterers at the British Grand Prix at Silverstone & Henley Royal Regatta 2021
• Cardiff Life Awards – Finalist – Best Restaurant 2021
• Bristol Life Awards – Finalist – Best Bar & Best Restaurant 2021
• So Glos Awards – Winner – Best Restaurant 2020
• Bristol Life Awards – Finalist – Best Restaurant 2020
• Ox in a Box Awards – Finalist – Best Veggie / Vegan Restaurant 2020
• The Vegetarian & Vegan Awards – Finalist – V Friendly Restaurant of the Year 2020
• Cardiff Life Awards – Finalist – Best New Business 2020
• Restaurant Magazine R200 Awards – Finalist – Best UK Operator 2020
• MTM Awards – Finalist – Best Restaurant 2020
• Gloucestershire Live – Winner – Best New Gloucestershire Business of the Year 2020
• International Icon Awards – Finalist 2019
• Bath & Bristol Crumbs Magazine Awards – Finalist 2019
• Bristol Life Awards – Winner – 'Best New Business' & Finalist – 'Best Bristol Business' 2019
• Bristol Life Awards – Winner – 'Best New Business' & Finalist – 'Best Bristol Business' 2019
• OpenTable – Winner – Diner's Choice Award 2018 (Oxford & Cheltenham)
• Soglos Lifestyle Awards – Winner – Gloucestershire Restaurant of the Year 2018
• Cotswold Life Magazine – Finalist – Customer Service Award 2018
• Cheltenham Business Awards – Winner – Best Restaurant and Bar Sept 2018
• Observer Food Monthly Awards – Runner Up – Best Cheap Eats in the South West 2017 / 2018
• Taste of Gloucestershire Food & Farming Awards – Winner – The People's Choice Award, Best Restaurant 2017/2018