Tree-Planting and Yoga on Offer to Staff as Part of Wellbeing Programme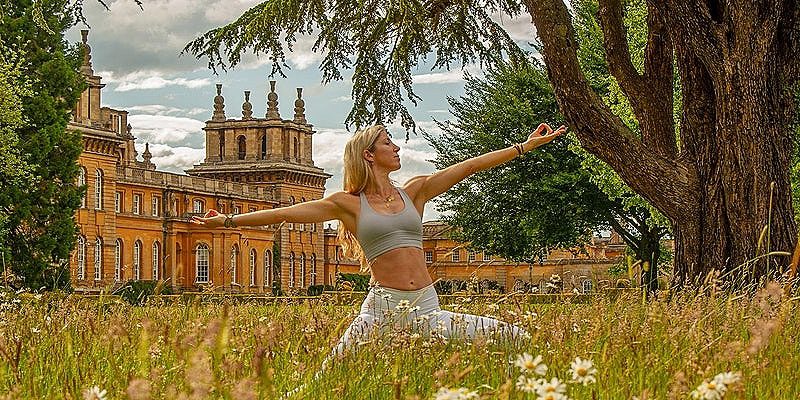 Staff at Blenheim are being invited to plant a tree and join free weekly yoga classes as part of a campaign to create a healthy workplace environment.
The initiative also features mindfulness walks, mental health for men classes, menopause support, free breakfasts and the chance to pet sheepdogs, lambs and horses at the estate's own farm.
Litter-picking, 'FitBit' challenges, picnics, barbecues, quizzes and sport are also on the agenda.
"As employers it is our responsibility to do all we can to raise awareness of the issues surrounding mental health and also to provide our staff with the tools to help them thrive in the workplace," said Megan Carter, Head of HR at Blenheim Palace.
"Studies have shown this is not only beneficial to the individual but also to the business as a whole; with far fewer days lost to illness and absenteeism, lower staff turnover and higher productivity and job satisfaction.
"Yoga has long been proven to provide many mental and physical benefits, from increasing energy and reducing fatigue to improving concentration and focus.
"Simple things like petting an animal can lower your blood pressure, help you relax and cuts down on the levels of stress hormone within your body," she added.
As part of its 10 Goals strategy, Blenheim is aiming to become one of the UK's Top 100 employers through its staff support, training opportunities and wellbeing schemes.
ENDS
Issued on behalf of Blenheim.
For more information please contact Ellen Gray at EGray@blenheimpalace.com or Samantha Vaughan on 07469 129743 or SVaughan@blenheimpalace.com .
Blenheim's Key Goals
Blenheim has three focuses for its core business in the years leading to 2027 that include; leaving a legacy to be able to share and protect the historic place for future generations, eliminating its carbon emissions to support the climate emergency and ensuring we enhance the lives of the people of Oxfordshire.
There are three core business areas that deliver to achieve these aims; property development, a visitor business and the land management of the 12,000 acres of estate.