11 fun things to do in Oxfordshire this Valentine's & Half Term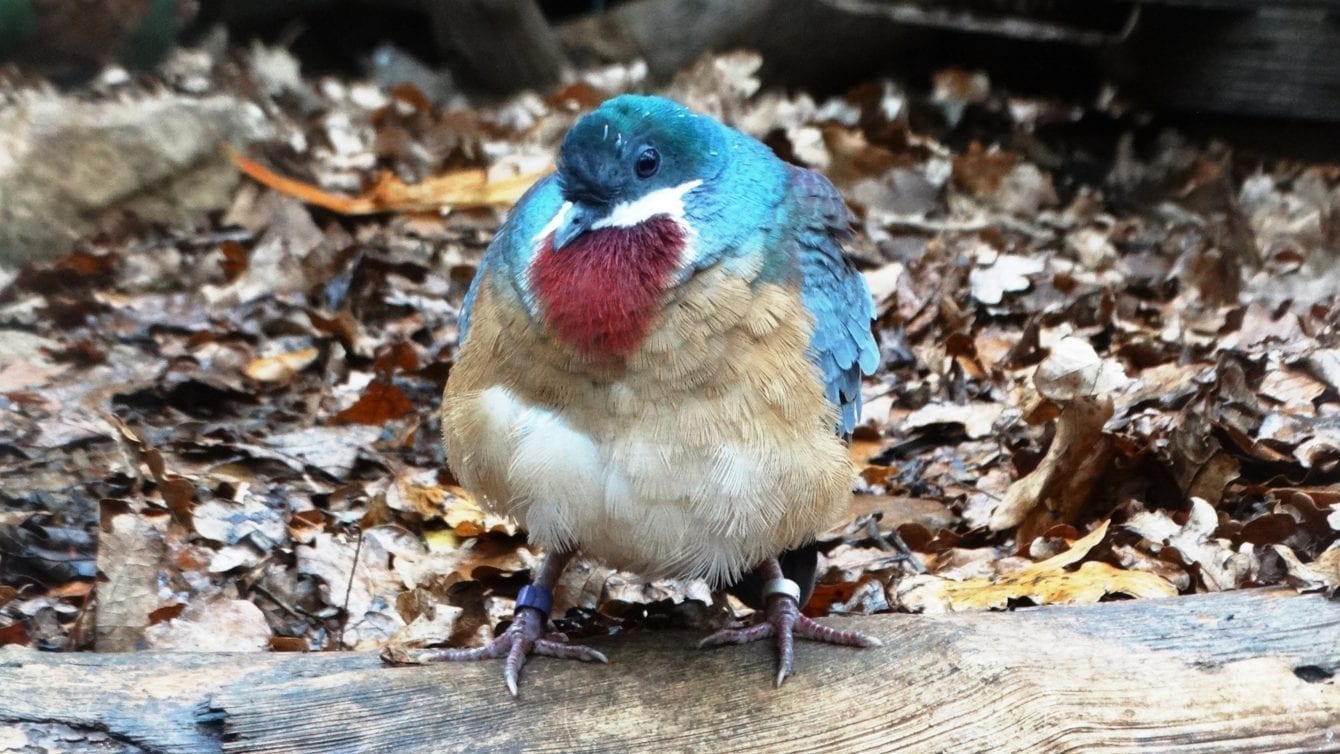 With Valentine's Day and half-term around the corner, Oxfordshire is ready to welcome you with some great activities and offers for everyone to enjoy! Here are 11 things to do if you are visiting Oxford or Oxfordshire.
1. Early Man events at Westgate Oxford
To celebrate the release of Early Man Westgate Oxford be hosting a series of events for you and your tribe throughout Half Term.
2. Fun half-term activities at Cogges 12-14th February
Cogges will be running drop-in sessions of craft and storytelling for all ages on Monday and Wednesday, and welcoming Science Oxford once again for an owl-tastic Owl Detective workshop on Tuesday!
3. Head to Cotswold Wildlife Park and Gardens
Stroll around the Cotswold Wildlife Park & Gardens and enjoy uninterrupted views of the animals! They also have something special to share with visitors this Valentine's – the Mindanao Bleeding Heart Dove (pictured above), which can be spotted inside the Tropical House, home to a wide range of stunning tropical bird species.
4. Wallingford's annual pancake race
Join the Wallingford annual pancake race on Tuesday the 13th of February! Collect an entry form from Waitrose or South Moreton Boxing Club – or register on the day at 9.30am. This year's theme will be the World Cup!
5. Yana and the Yeti
Featuring exquisite music, Arctic landscapes and a cast of extraordinary puppets, Yana and the Yeti at the North Wall Centre on Tuesday the 13th of February is a dark, funny and poignant tale of a small child's determination to be understood and her discovery that friends can come in the most unexpected shapes and sizes.
6. Valentine's Scavenger Hunt
Head to Oxford Castle Unlocked for an unusual valentine's weekend. Join their romantic scavenger hunt by challenging yourself to find all the Shakespearean love quotes hidden around the site!
7. Try something different this Valentine's & half term
Can you work together and escape the rooms at City Mazes? Get locked up and find out. Choose from four themed escape rooms for 2-10 people and see if you have what it takes to escape in time!
8. Snowdrop Weekend at Waterperry Gardens
With more than 60 different snowdrop varieties carpeting the beautiful Waterperry Gardens, opt to go for a walk this season and enjoy the beautiful scenery.
9. Erik Satie: Memoirs of a Pear-shaped Life
Enjoy an evening of music including many of Satie's most enduring keyboard works with SJE Arts at St John the Evangelist Church on Iffley Road Friday 16th February from 8-9.15pm. Devised and written by Meurig Bowen, Memoirs of a Pear-shaped Life showcases the full, startling breadth of the composer's piano output and interweaves Satie's diaries and reflections on his riotously varied, chaotically creative and intermittently dysfunctional life.
10. CS Lewis & JRR Tolkien Tour
For all fans of CS Lewis and JRR Tolkien – join a 2-hour walking tour in Oxford on Saturday the 17th of February and explore the lives and work of these seminal authors. Hurry, only 9 spaces left!
11. What do you love about Oxford & Oxfordshire?
The Oxford Visitor Information Centre is celebrating all that people love about our city and county. Come and make your own contribution at 15-16 Broad Street, Oxford OX1 3AS.
Special Travel Rates!
Stagecoach: Save 10% on your coach travel with the Oxford Tube when you buy two or more Period Return tickets on the Oxford Tube Mobile Tickets App. Whether you are coupled up and looking to enjoy a romantic weekend in the city or just travelling with a friend, buy your period returns on the App, use the discount code at the checkout and save 10%.
Visit our what's on page here for more ideas
Don't forget to share your visit to Oxfordshire on social media using #ExperienceOx.