Experience Oxfordshire announce Dominvs Group as Ambassador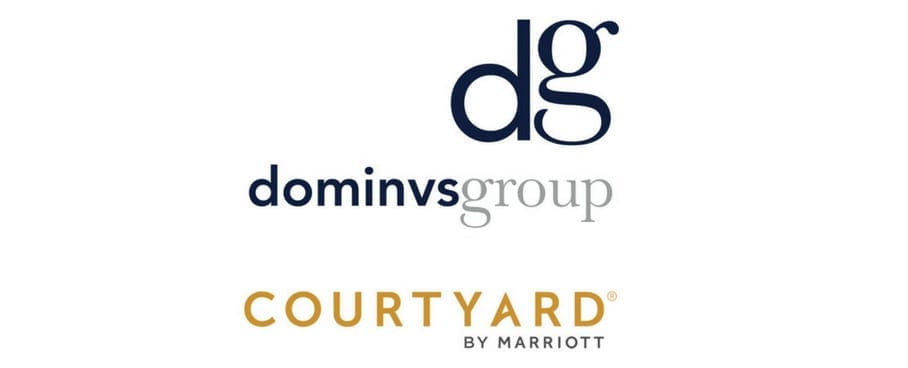 Experience Oxfordshire, the Destination Management Organisation (DMO) for Oxfordshire is delighted to announce Dominvs Group as the latest edition to the Ambassador collection. Dominvs Group is a hotel, real estate and private equity family owned business which will develop and operate the new Courtyard by Marriott hotel in Oxford City Centre which will be opening in 2019.
Speaking about the new partnership Sean Brookes, Chief Operating Officer of Dominvs Group said:
"We are delighted to be joining Experience Oxfordshire as their newest Ambassador. Dominvs Group are excited about bringing a brand-new Courtyard by Marriott to Oxford. The new property will offer high quality guest accommodation over six stories and is set to attract new visitors to the City that love contemporary brands. It is important to us that we engage with the City from early on and being a partner of Experience Oxfordshire enables us to do that. We look forward to our role as an Ambassador, collaborating with Hayley and the team in destination management for the City and County".
Hayley Beer-Gamage, Chief Executive of Experience Oxfordshire said:
"It is a pleasure to welcome Dominvs Group into the Experience Oxfordshire portfolio. At a time when we are working to attract more overnight stays to Oxford, the increased bed stock through this new property will be a fantastic addition.  This is a global brand and we are delighted to be working with Dominvs Group and Marriott in the run up to its launch. By joining us early, it means we can embed the product as part of our travel trade offering, enhancing this hotel's awareness amongst local businesses and ensuring its success".
Dominvs Group joins Experience Oxfordshire's growing Ambassador Partnership alongside existing Ambassadors; VSL & Partners, Oxford Bus Company, JACKfm, Bicester Village, Oxford City Council, Blenheim Palace, Stagecoach, Oxfordshire County Council, Cherwell District Council, GWR, Macdonald Randolph hotel, Westgate Oxford, Mogford Group and Hedges Law. Collectively they bring valuable insight, support and strategic input into to the work Experience Oxfordshire does as the Destination Management Organisation for the County.
***ENDS***

NOTES TO THE EDITOR: 
For more information contact:
Antonio Ferrara
Phone: 01865 686433
Email: antonio.Ferrara@experienceoxfordshire.org   / press@experienceoxfordshire.org
Experience Oxfordshire
Experience Oxfordshire is the official Destination Management Organisation (DMO) for Oxfordshire. We are the trading arm of the parent charity, the Experience Oxfordshire Charitable Trust, and are a not-for-profit partnership organisation that is committed to the promotion, management and development of Oxfordshire as a great destination to live, work, visit and do business.
www.experienceoxfordshire.org/partner
Dominvs Group
Dominvs Group is a real estate and private equity principal organised around three core sectors: residential, commercial and hospitality.  The group has a pipeline of over 15 projects in construction, one of which is the conversion of the former Tower Bridge Magistrates Court into a luxury 193 bedroom hotel called THE DIXON. The hotel will be the group's first Marriott branded property and will be part of The Autograph Collection. Additional sites in development include Oxford City Centre, Ludgate Hill – St Paul's Cathedral, Hammersmith, York, Milton Keynes, Old Marylebone Road and a major mixed-use development scheme adjacent to the Wembley Stadium, with a view to further expand the portfolio into key British cities. The company is equally committed to excellent property standards and memorable customer service, investing in both technology and infrastructure to deliver a great guest experience.
For more information on Dominvs Group, visit www.dominvsgroup.com
Courtyard by Marriott
The hotel is due to open Summer 2019. Courtyard by Marriott, a brand owned by Marriott International, has a global distribution with hotels in over 50 countries. Growing rapidly, Courtyard by Marriott currently have 1,171 open properties with 275 in the pipeline.
https://courtyard.marriott.com/