Announcing a jewellery shop with a difference in Oxford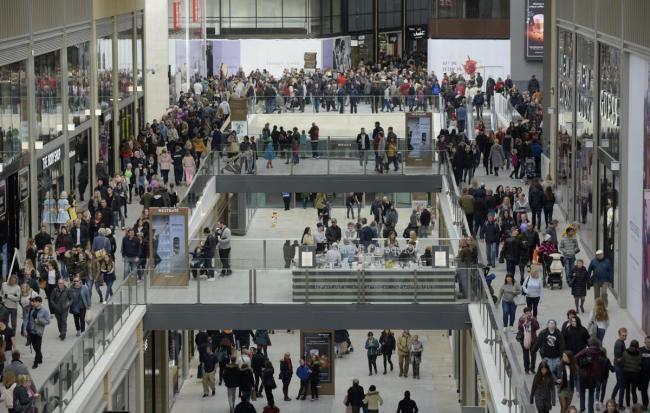 JewelStreet, the online marketplace for independent jewellery, is hosting an interactive jewellery pop-up shop in late July – featuring the world's finest independent designers
 Shoppers at JewelStreet's Westgate Oxford, UK pop-up can buy unique, handcrafted pieces from 28 of the world's most skilled independent jewellery designers
Several of the 28 designers will perform live jewellery-making demonstrations during the seven day event
The pop-up shop runs from Monday July 22 to Sunday July 28, 2019
JewelStreet, the online marketplace for independent jewellery, is hosting a unique one-week pop-up shop at Westgate Oxford from Monday July 22 to Sunday July 28, 2019.
The event will feature handcrafted rings, necklaces, earrings and more from 28 of the world's leading independent designers, including Alison Fern Jewellery, Allumer and BUFF Jewellery.
A recent survey found unique, quality jewellery is what brings 66% of JewelStreet shoppers to the site. To match this demand for individualistic pieces, the pop-up event will feature live jewellery demonstrations from several of the 28 featured designers. Here customers can 'meet the maker', see how their jewellery is made, and commission personalised pieces.
The week will also feature daily jewellery giveaways and a 'What do gemstones taste like?' cocktail evening at Oxford's The Alchemist bar and restaurant on the Friday evening. Here a few lucky pop-up shoppers can choose from a limited edition menu of gemstone-inspired cocktails as they acquaint themselves with the JewelStreet brand.
Vivianne Leung, senior marketing executive of JewelStreet, comments: "Consumers are fed up with wearing the same mass-produced jewellery as everyone else. This pop-up shop is a fantastic opportunity to discover and commission unique, handcrafted pieces from the world's best independent designers – enabling men and women to embrace their individuality.
"This event also showcases the shared values of the JewelStreet community. We are so much more than an online marketplace. We are a platform to champion the stories, diversity and authenticity of our talented designers and valued shoppers."
The pop-up shop runs from Monday July 22 to Sunday July 28, 2019, lower ground floor at Westgate Oxford. Mon-Sat 11am-7pm, Sunday 11am-5pm