Henley-on-Thames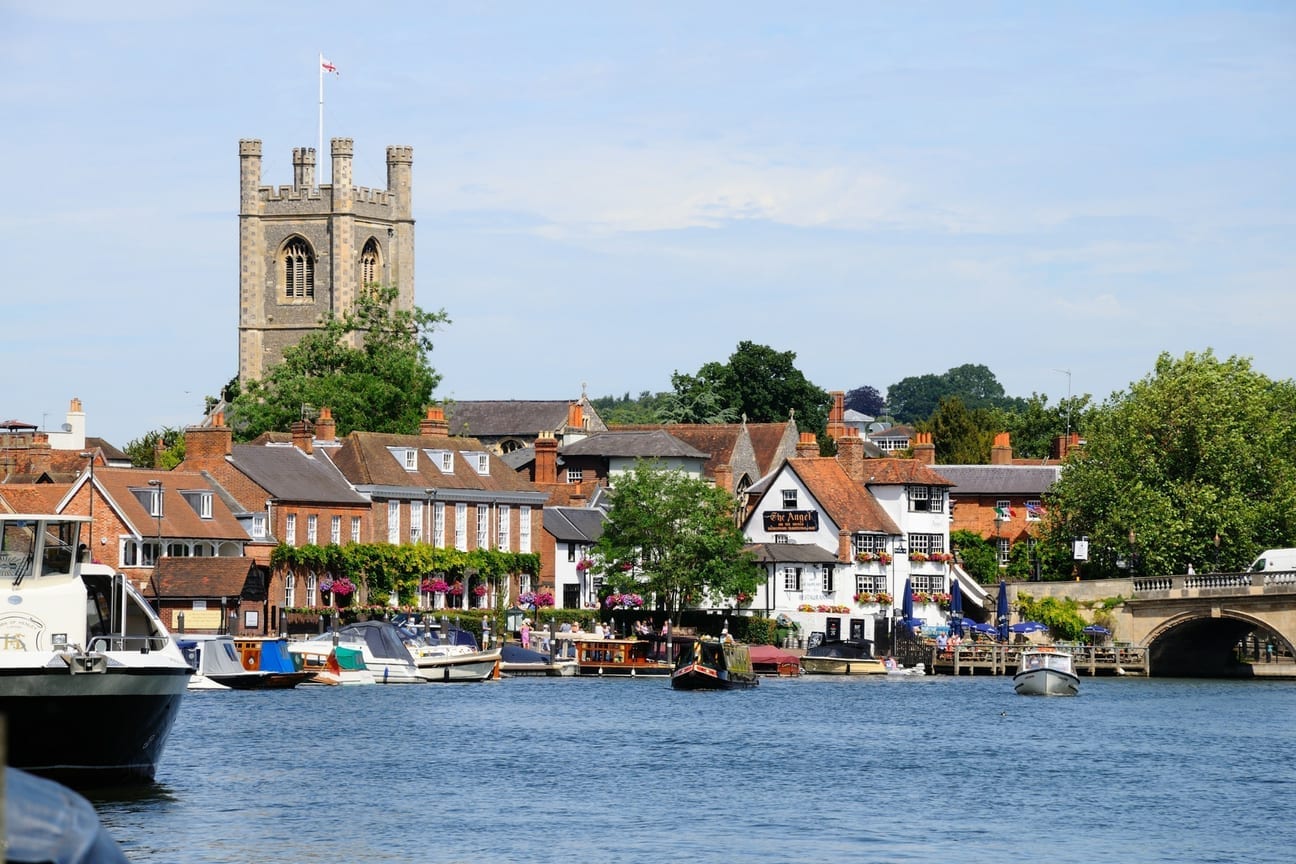 Adjacent to the River Thames, Henley is overlooked by a beautiful Chiltern landscape of wooded hills and green fields. This provides lots of things to do in Henley-on-Thames.
Things to do in Henley-on-Thames
The town was first described in the 12th century and is until today considered as one of the most beautiful English market towns with many interesting historical buildings. Its historic St Mary's Church, the Town Hall, the market square, many local shops, plus its own theatre/cinema, mean Henley is a delightful place for mooching about.
Best known for its annual Royal Regatta, Henley attracts some of the world's finest rowers. Why not enjoy your own boat trip down the Regatta course and stop off at the town's award-winning River and Rowing Museum.
The stretch of river between the regatta finish and Henley Bridge is the location for the annual Henley Festival of Music and Arts. Now a popular hospitality venue, it attracts some of the world's top entertainers to perform on a floating stage in front of a dinner-jacketed audience; as well as holding exhibitions of art and sculpture.
Housed in an 18th century barn, The Henley Distillery uses innovative recipe development to create premium, small batch spirits using traditional, hand-crafted, artisan methods. Immerse yourself in a unique gin experience and join their fascinating tours and tastings.
Places to visit in Henley-on-Thames
Whether you're visiting Henley for a day or staying longer, the town centre is definitely a place to visit! Take a wander around the beautiful market town and discover its picturesque boutiques. The main square is also very popular, you can stop for a bite to eat or a drink in one of its great restaurants and coffee shops, or if you're lucky to be there on the 2nd Saturday or 4th Thursday of the month, you can discover the Farmers Market between 8am and 1:30pm. Henley Bridge is nice to see as well. Built in 1786, it crosses the river from Henley to Remenham and you can take a lovely walk over it. Two minutes away from the Bridge, you will find the quintessential Friday Street, very well-known and loved for its intriguing and historic buildings, which gives a real sense of the Victorian era.
The River & Rowing Museum in Henley is a great place to visit, and it will also please children! Housed in an award-winning building, the museum has lots of exciting exhibitions and displays and tells visitors the art and stories of the river, including the enchanting Wind in the Willows.
If you prefer an outdoor activity, there are so many great walks that you can do to explore the beautiful Chilterns countryside near Henley-on-Thames.
CLICK HERE TO SEE HENLEY WALK ROUTE MAP
Visit the Henley-on-Thames Tourist Information Centre and discover more about this picturesque and historic town.
How to get to Henley-on-Thames
Henley-on-Thames has excellent railway links. You can get the train with Great Western Railway, which regularly operates train services from Twyford, with connections from London Paddington and Reading. When stopping at Henley-on-Thames Railway Station, you will be able to access the town centre and the River Thames by foot. If you wish to access Henley by public transport, the buses 800, 850 and X38 pass near the town with regular services from Oxford, Reading, High Wycombe, and Maidenhead. The town is easily accessible by road from the M4, M40, A4130 and A4155 and is only a short drive from London, Reading, Oxford, and Windsor. Once in the town, you can choose from various parking options, including the train station car park.
Where is Henley-on-Thames?
Henley-on-Thames is a town on the edge of the left bank of the River Thames in South Oxfordshire. It is 9 miles northeast of Reading, 7 miles west of Maidenhead, 23 southeast of Oxford and 37 miles west of London. It is located near the tripoint of Oxfordshire, Berkshire, and Buckinghamshire. The postcode district is RG9. Henley sits at the foot of the Chiltern Hills, which is an Area of Outstanding Natural Beauty.
Where is Henley-on-Thames?
How to get to Henley-on-Thames
X38 River Rapids

Take the River Rapids from Oxford to Henley-on-Thames via Wallingford

More info

Royal Cars

Royal Cars is Oxford's largest taxi company offering all types of work, from local runs to airport tranfers to long-distance pickups and drop offs, weddings and occasionally have crossed the channel.

More info
Things to do in Henley-on-Thames
Events Search and Views Navigation
Today
Tomorrow
Next 7 days
Next 14 days
Next 4 weeks
Clear dates
Arts and culture
Christmas
Family
Food and drink
Free events
Halloween
Heritage
Music
Outdoors
Shopping
Wellbeing
Workshops and courses
Clear category
Oxford
Oxfordshire
Clear location

September 1, 2023 @ 12:00 am - February 1, 2026 @ 11:55 pm
£23 – £28.95
September 1, 2023 @ 12:00 am - July 1, 2024 @ 12:00 am
Free

September 1 @ 9:00 am - September 30 @ 6:00 pm
£35