Witney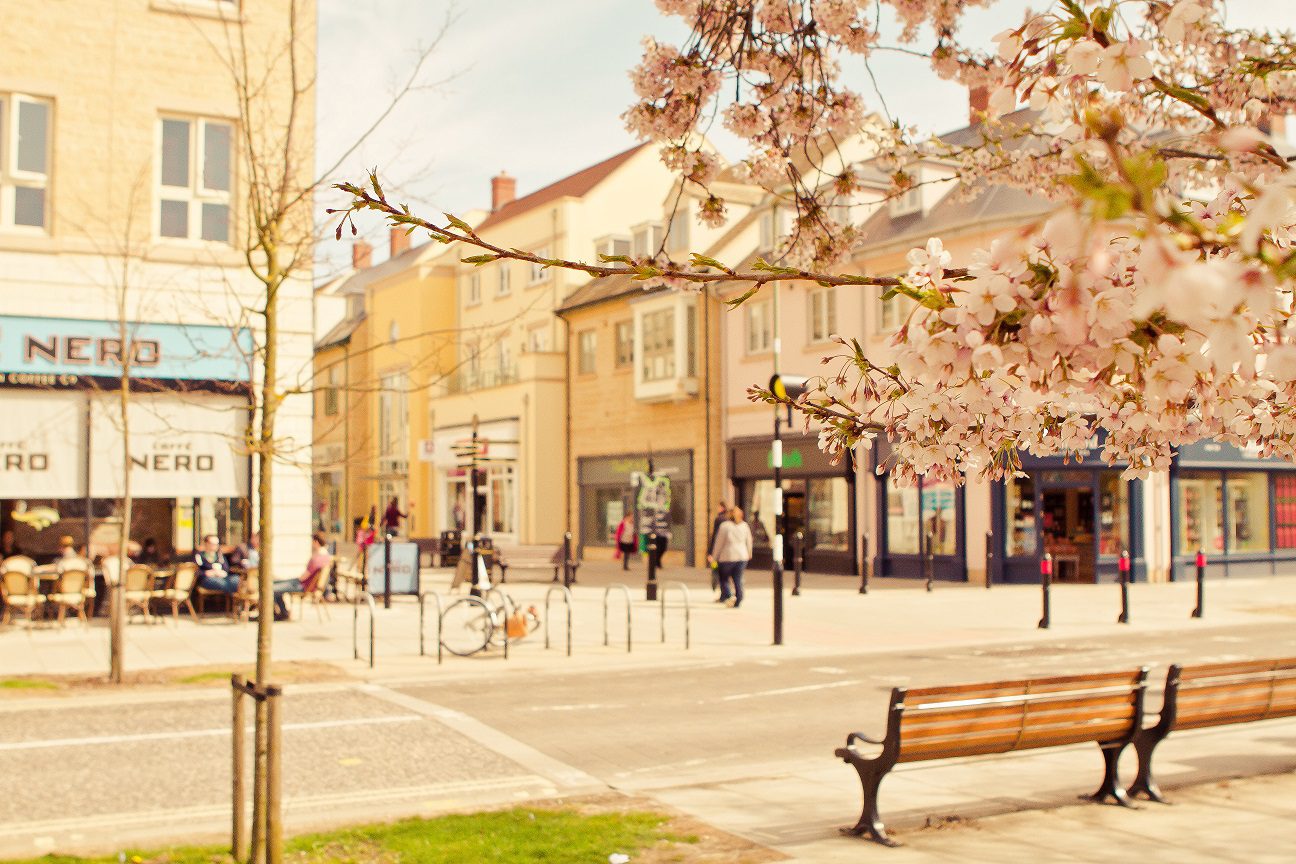 Things to do in Witney
Witney is the largest of the market towns in the Oxfordshire Cotswolds and much of the architecture reflects the past prosperity of the woollen trade, including the 17th century Butter Cross and church of St Mary the Virgin with its 150ft spire.
An attractive high street runs from the Butter Cross and features the 18th century town hall, the Blanket Hall and the Victorian Corn Exchange. The town has a bustling atmosphere with a good range of shops, supermarkets and a twice weekly market. Witney offers all of the facilities you would expect to find in a town of its size. A varied shopping experience including the Marriotts Walk shopping development, pubs, restaurants, and leisure facilities at The Witney Lakes resort and the Windrush Leisure Centre.
Discover Cogges Manor Farm, a hidden gem at the heart of Witney, for a great day out for all the family! Explore the 13th century manor house, over 17 acres of naturally beautiful grounds, the enchanting walled garden, picnic orchard, moated islands and river Windrush walk – dogs are welcome too!
If you take the Stagecoach bus 233, you can travel from Witney to Woodstock and visit the picture-perfect Blenheim Palace, a UNESCO World Heritage Site and the birthplace of Sir Winston Churchill.
Events in Witney
Annual events include the autumn Witney Carnival and Witney Feast, nearby Eynsham Carnival, and Wychwood Forest Fair.
Witney is 12 miles west of Oxford, with many attractions and villages to enjoy. Witney Visitor Information Centre has lots of information on even more attractions and events so be sure to take a look when planning your visit.
After visiting Witney, take a nice walk from the town that takes you along the river and around the lake, here is a Witney walk and route map.
How to get to Witney
The market town Witney is located 12 miles west of Oxford.
By Bus
Stagecoach operates the S1 and S2 bus line from Oxford City Centre (George St, stop A3) to Witney.
Where is Witney?
Witney is located in the county of Oxfordshire on the River Windrush, 5 miles east of the town of Carterton, 12 miles west of Oxford, and 61 miles west of London. It falls within the district council of West Oxfordshire, and is situated centrally between the southernmost and northernmost extremities of Oxfordshire. Witney is in the OX28 postcode district. The nearest towns are Carterton, Charlbury, Burford and Woodstock and the nearest cities are Oxford and Gloucester. For those wishing to use public transport, buses from Oxford and Cheltenham and the surrounding small towns and villages run regularly to Witney. The nearest railway station is at Long Hanborough, 5 miles from Witney, with trains running from London Paddington through to Great Malvern.
Where is Witney?
How to get to Witney
S1: Oxford to Witney and Carterton

Take the S1 service connects Oxford Botley, Eynsham, Witney, Curbridge and Carterton departing up to every 15 minutes.

More info

S2: Oxford to Witney and Cheltenham

The S2 connects Oxford and Cheltenham, via Summertown, Eynsham, Witney and Burford. Buses depart hourly to Witney and two hourly to Cheltenham.

More info

Royal Cars

Royal Cars is Oxford's largest taxi company offering all types of work, from local runs to airport tranfers to long-distance pickups and drop offs, weddings and occasionally have crossed the channel.

More info
Things to do in Witney
Events Search and Views Navigation
Today
Tomorrow
Next 7 days
Next 14 days
Next 4 weeks
Clear dates
Arts and culture
Christmas
Family
Food and drink
Free events
Halloween
Heritage
Music
Outdoors
Shopping
Wellbeing
Workshops and courses
Clear category
Oxford
Oxfordshire
Clear location

September 1, 2023 @ 12:00 am - February 1, 2026 @ 11:55 pm
£23 – £28.95
September 1, 2023 @ 12:00 am - July 1, 2024 @ 12:00 am
Free

September 1 @ 9:00 am - September 30 @ 6:00 pm
£35