Woodstock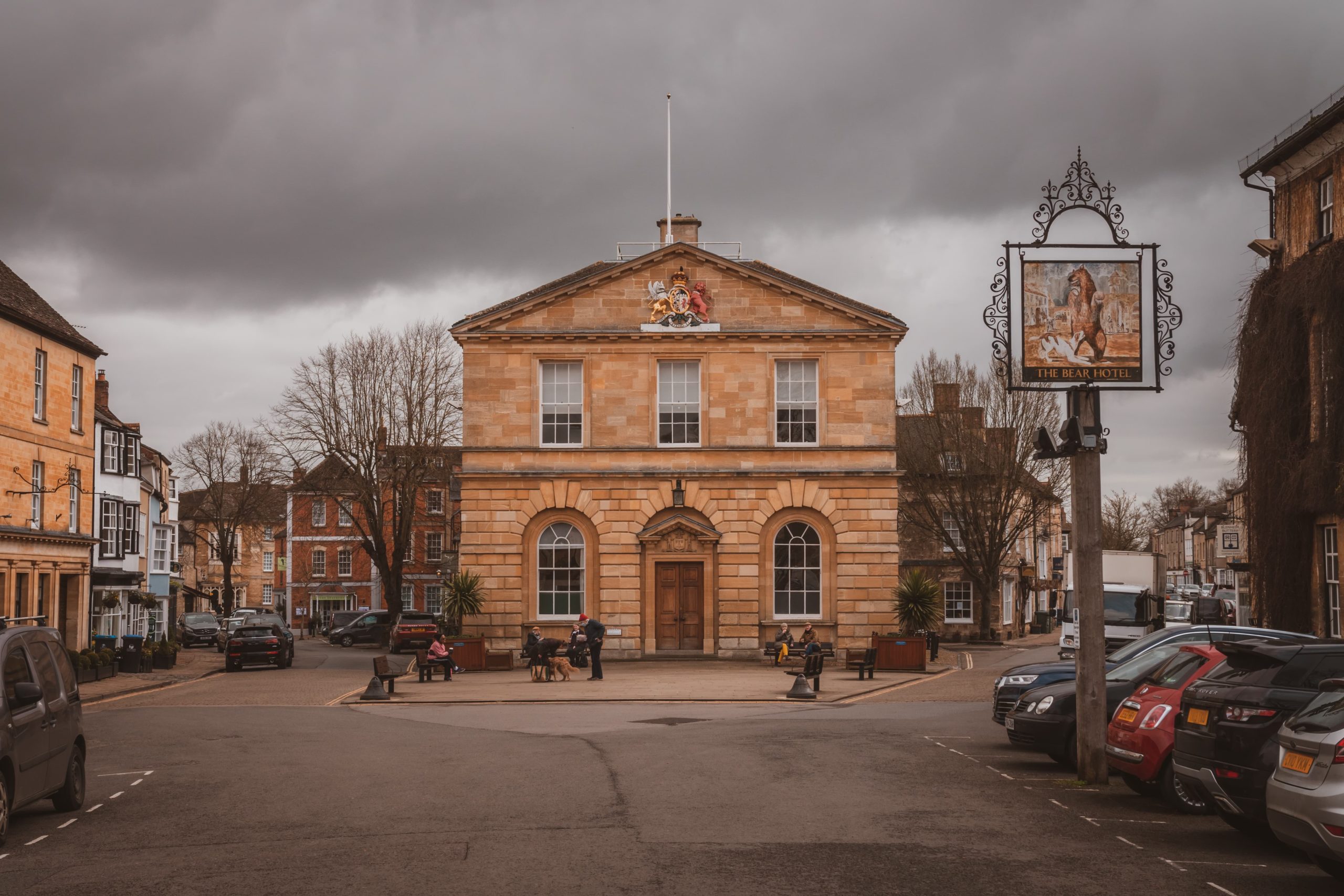 Things to do in Woodstock
Woodstock is a fine Georgian town located in the Oxfordshire Cotswold and has a distinct Royal heritage, containing many attractive period buildings: the 18th century Town Hall; the Church of St Mary Magdalene with its Norman doorway, early English windows and a musical clock, which plays tunes hourly.
It's a great place from which to explore the county, as it's only eight miles north west of Oxford, with regular bus services linking Woodstock and the city and train stations at Long Hanborough and Oxford Parkway.
Woodstock's main visitor attraction is the World Heritage site Blenheim Palace – the birthplace of Sir Winston Churchill and currently home to the 12th Duke and Duchess of Marlborough. Blenheim Palace is open all year round boasts a magnificent palace, Capability Brown landscaped gardens, and a year-round programme of events including Countryfile Live.
In the centre of Woodstock is the Oxfordshire Museum which details the county's history. The Museum is bigger than you might think with galleries exploring Oxfordshire's story from the Jurassic period through to Anglo-Saxons and Victorians. The Garden Gallery also hosts an exciting and varied programme of touring exhibitions.
If you're looking for a hotel in Woodstock, The Bear Hotel is a great option. One of the finest four-star hotels in Oxfordshire, this 13th-century coaching inn combines history and culture with luxurious facilities.
Woodstock has a good choice of independent shop, galleries and a great selection of places to eat and drink.
Be sure to check out Blenheim Palace's year-round events calendar, Woodstock's Literary Festival and Christmas Lights.
Woodstock and its surrounding area are lovely places to walk and to explore the countryside.
CHECK OUT THE WALK AND ROUTE MAP AROUND WOODSTOCK AND BLENHEIM PALACE
Places to Visit in Woodstock
Woodstock is a picturesque town filled with ancient buildings, fascinating museums and charming streets, shops, and pubs to enjoy! On your walk through Woodstock, you can see Woodstock Town Hall, a beautiful Grade II listed building which was built in 1766 and is now a major landmark in the town. Woodstock church 'St Mary's Magdalene' is not to miss – it was built in the reign of Henry I and its carillon plays four times a day with a different tune for each day of the week. Just a couple of miles away from Woodstock, you can also visit Sir Winston Churchill's grave, in the churchyard of The Parish Church of St Martin.
If you want to learn more about the county of Oxfordshire, and discover its history and heritage, visit The Oxfordshire Museum located on Park Street. The museum is home to interactive exhibits, a lively programme of exhibitions and events as well as activities for children and adults. Open all week apart from Mondays, the museum is free and will tell you all about Oxfordshire's unique history, art, archaeology, landscape, and wildlife.
Things to do near Woodstock
There are lots of things to do around Woodstock and many famous attractions. Blenheim Palace is the birthplace of Winston Churchill, a UNESCO World Heritage Site, and Britain's Greatest Palace with 300 years of history and is a stunning place to visit. You can visit The Palace rooms, including Sir Winston's Churchill birth room, discover fascinating exhibitions and take a walk around the amazing gardens.
A little closer to Woodstock, Cogges Manor Farm is another good activity idea for children. It is a unique historic farm in the heart of Witney with a beautiful manor house, a walled garden, orchard, adventure play and friendly animal residents.
If you want to include an exciting shopping day during your trip to Oxfordshire, Bicester Village is located 25 minutes from the town of Woodstock, and offers a unique open-air shopping experience, with more than 160 boutiques as well as cafes and restaurants.
How to get to Woodstock
If you're planning on travelling by car, Woodstock is located 8 miles north of Oxford on the A44 Evesham Road. There is a 1-hour journey from London, Birmingham, Cheltenham, Stratford-upon-Avon, and Heathrow. Once you have arrived in the town, it is possible to park in free street car parks and in a large free long-stay car park. Getting to Woodstock by bus is easy, the S3, 7 and 500 bus services from Oxford run frequently and stop just outside the Marlborough Arms in the town. There is no train station in Woodstock so you would have to first get a train to Oxford and then take a bus to the town.
Where is Woodstock?
Woodstock is a market town located right on the eastern edge of the Cotswolds, in the West Oxfordshire district. It is located 8 miles northwest of Oxford. The postcode district is OX20. The nearest towns are Tackley, Bletchingdon, Kirtlington, Bladon and Kidlington.
Where is Woodstock?
Things to do in Woodstock
Events Search and Views Navigation
Today
Tomorrow
Next 7 days
Next 14 days
Next 4 weeks
Clear dates
Arts and culture
Christmas
Family
Food and drink
Free events
Halloween
Heritage
Music
Outdoors
Shopping
Wellbeing
Workshops and courses
Clear category
Oxford
Oxfordshire
Clear location

September 1, 2023 @ 12:00 am - February 1, 2026 @ 11:55 pm
£23 – £28.95
September 1, 2023 @ 12:00 am - July 1, 2024 @ 12:00 am
Free

September 1 @ 9:00 am - September 30 @ 6:00 pm
£35