Oxfordshire is one of the UK's most exciting arts and cultural destinations – home to world-renowned museums, libraries and UNESCO World Heritage Sites, internationally celebrated art galleries, theatres and music venues, along with festivals and events that celebrate arts and culture throughout the year. Click on the buttons to discover What's On!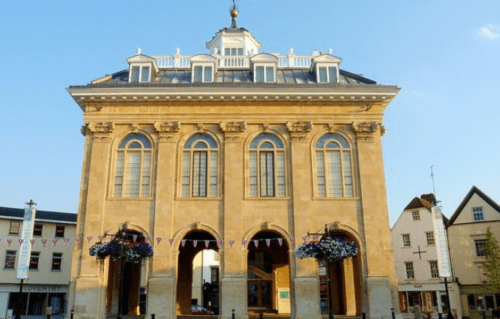 The museum takes visitors on a journey through the history of England's oldest continually inhabited town.
Discover innovative productions and thrilling theatre experiences at the Unicorn Theatre in Abingdon.
The 'Visitor Economy Renaissance Programme (VERP)'  is a £1.64 million programme of activity, led by OxLEP to assist the recovery of Oxfordshire's visitor economy.  It is supported through funding secured by OxLEP via the government's Contain Outbreak Management Fund, and aims to back the sector's ongoing re-emergence from Covid-19 through a variety of positive interventions that will help Oxfordshire businesses remain competitive, embrace innovation, and be more resilient.  This marketing campaign is a key part of the programme to help to achieve the overall aim to 'attract visitors and ensure that Oxford and Oxfordshire maintain its position as one of the UK's most desirable visitor destinations for local, national, and international visitors, with a focus on attracting value from all visitors and encouraging green and sustainable tourism and practices'.
For further information on the wider VERP programme – Visitor Economy Renaissance Programme | OxLEP (oxfordshirelep.com)