Announcing IF Oxford 2019, the city's festival of science and ideas (18th-28th October)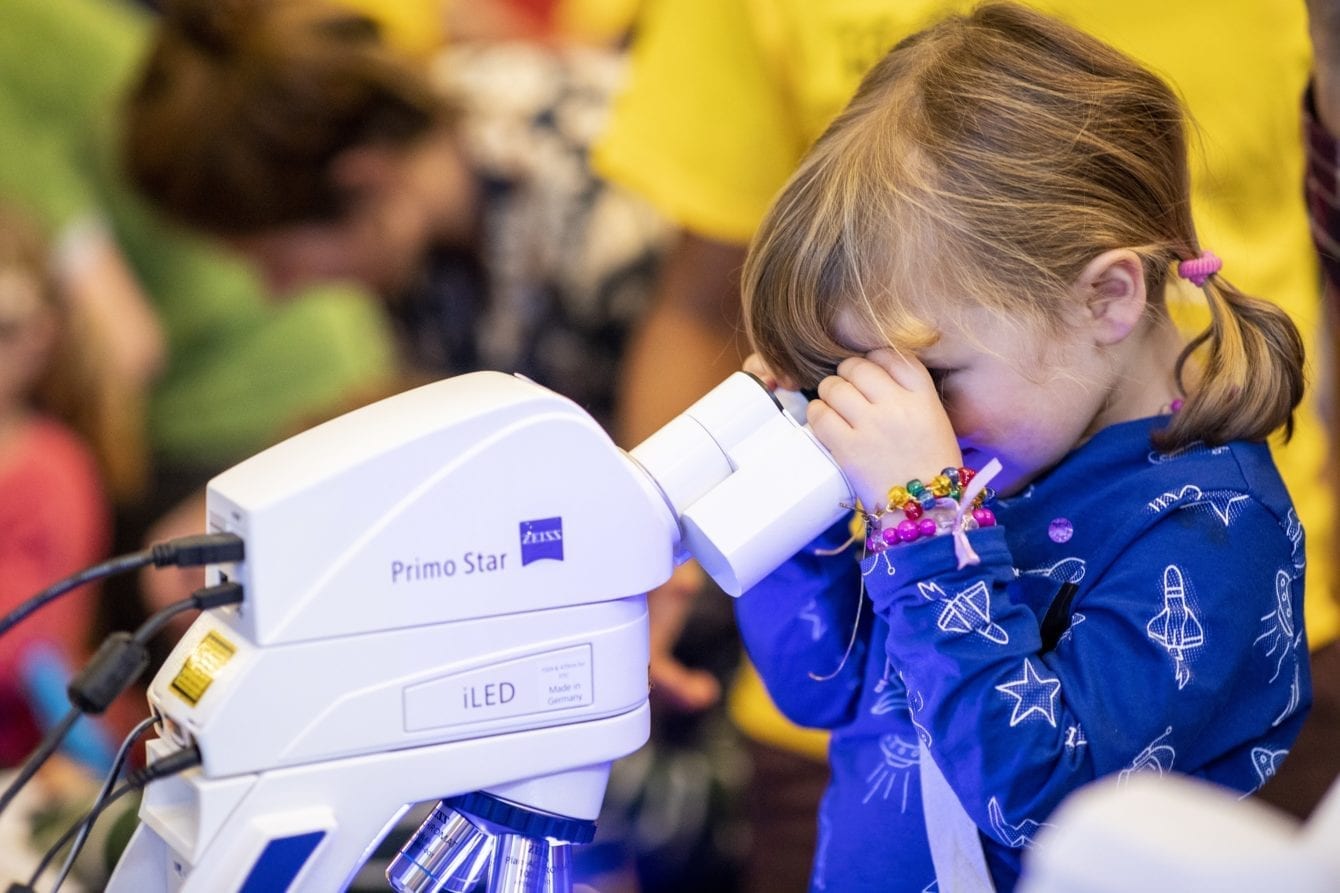 IF Oxford returns this October as the city's science and ideas festival takes over dozens of venues in Oxford building on the legacy of the long-standing Oxfordshire Science Festival with events for adults, children and teenagers. IF Oxford offers festival-goers a chance to explore big ideas and ask even bigger questions about science, humanity, the world at large and beyond. The festival brings together cutting-edge research from world-leading academics, immersive art experiences and hands-on activities within an eleven-day programme for people of all interests and backgrounds.
Highlights include
• BBC astronomer and presenter of The Sky and Night Chris Lintott, Professor of Astrophysics at Oxford University who both explains contemporary thinking about the universe, exploring data from the Serengeti and the Antarctic too, and offers everyone the chance to get involved in research in both the arts and science. (7pm Friday 25 October)
• The Iguanodon Restaurant a street performance presented by Emerald Ant combining storytelling and science in a thirty-five foot dinosaur. It will appear in Oxford's Westgate centre on Saturday 19th October where visitors can enjoy the high-jinx of a Victorian banquet following in the footsteps of nineteenth century Oxford palaeontologist William Buckland.
• A thought-provoking audio-tour of Oxford in Only Expansion: plug in to an 'altered sonic landscape', a real-time digital remix of the sounds of the city surrounding you with those of distant locations which together give a visceral and poetic reflection on what it means to live on a planet in crisis. (At Oxford Playhouse, Beaumont Street, 19-27 October and in Blackbird Leys Community Centre on 28 October.)
• Speed dating for ideas instead of romance, an event during which the authors of five of popular Very Short Introductions (OUP), Reptiles, Synaesthesia, Pyschopathy, Environmental Law and Circadian Rhythms, battle it out to win your interest. (7pm Thursday 24 October, Waterstones)
• Dozens of free hands-on activities for all ages in Westgate Oxford, Oxford Town Hall and Templars Square (19 & 20, 26 & 27 October) including the chance to hold meteorites and moon rock, 50 years since people first walked on the moon. Visitors can also become an environmental detective, explore the effects of colour on emotions with gaming students from City of Oxford College, investigate levitating vehicles, and use a smart phone to investigate human anatomy.
Elsewhere in the city, visitors are invited to enjoy art, comedy, board games, poetry, music and dance celebrating science and ideas in around 30 places across the city including The Bodleian Library, Oxford University Museum of Natural History, Arts at the Old Fire Station and a few good pubs.
Festival Director Dane Comerford said 'We've been working hard the past 12 months to bring an exciting festival programme to Oxford this October. The range of topics is vast – from atomic fusion and computer vision to a dinosaur café in Westgate shopping centre – and should appeal to adults and families of all sizes, sparking curiosity and conversations about how life intersects with science every moment of every day. Oxford is a powerhouse of innovation and hundreds of researchers are poised to welcome thousands of people on an exciting adventure at events across the city.'
The full programme will be available from early September. The majority of events are free to enter; donations are welcome with the Festival using a Pay What You Decide ticketing model. For more information about IF Oxford, please visit www.if-oxford.com
For media enquiries, please contact:
Festival Director Dane Comerford 01865 810 027 dane.comerford@oxscifest.org 07720705312 or Festival Communications Officer, Esther Lafferty 01367 242498 / 07715 640228 esther@artweeks.org
Notes for editors
IF Oxford (Oxford Science and Ideas Festival) is an annual science and ideas festival organised by the charity Oxfordshire Science Festival, (Charity number 1151361). We are working towards a world where the complexity, wonder and opportunities of scientific research are explored, challenged, celebrated and enjoyed across society.
IF Oxford evolved from a Festival that began in 1992 and has since stimulated over a million science-related conversations. The festival is supported by Science Oxford, the University of Oxford, Oxford Brookes University, local business and cultural organisations, BBC Oxford and national funding organisations.