Award-winning Photographer Reveals Blenheim's Wild Side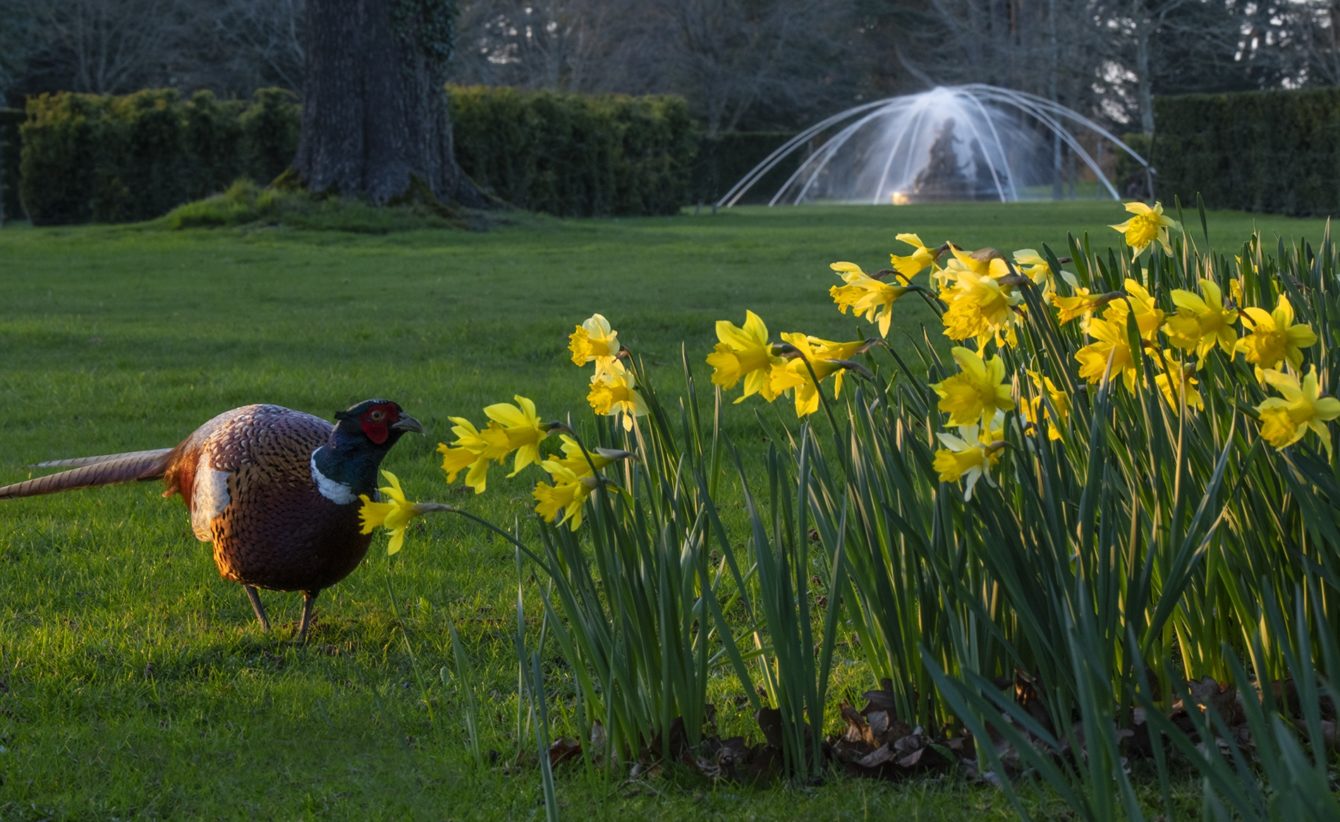 Award-winning photographer Pete Seaward has created a stunning new display of wildlife photography for a new exhibition at Blenheim Palace.
Set within a recreation of a wooden wildlife hide, it forms part of the new Stables Exhibition at the Oxfordshire UNESCO World Heritage Site.
Pete, who is based near Blenheim, is a regular visitor to the site and uses a mobile wildlife hide to help capture his beautifully atmospheric images.
Among the photographs featured in the new exhibition is of a pair of nesting swans caring for their newborn cygnets, deer, pheasants, egrets, herons and ducks.
"The Blenheim estate is definitely one of my favourite locations anywhere in the world to take photographs," said Pete.
"It is constantly changing with the seasons, and the time of day, and provides a never-ending series of fascinating wildlife stories set against a truly historic backdrop which I really enjoy documenting.
"I am delighted to be able to share some of my favourite images with visitors as part of this new exhibition, which I hope will highlight some areas of the estate which may previously have been overlooked," he added.
Pete has been a photographer for over 30 years. Working mainly on advertising campaigns, he's travelled the world extensively for major international clients.
He was voted one of Lürzer's Archive's 200 best Ad Photographers in the world and won 'travel photographer of the year 2011' by the British Travel Press.
The Stables Exhibition is an immersive and interactive experience in the Palace's historic stable block showcasing the importance of horses at Blenheim through the centuries.
The display area also highlights how Blenheim's ancient woodland, its royal hunting lodge and 'Capability' Brown's landscaped parkland have contributed to the wider Estate's continued success.
Issued on behalf of Blenheim Palace. For more information please contact Samantha Vaughan on 07469 129743 or SVaughan@blenheimpalace.com or Niamh O'Sullivan at NO'Sullivan@blenheimpalace.com.
About Blenheim Palace
Home to the Dukes of Marlborough since 1705, Blenheim Palace was designated a UNESCO World Heritage Site in 1987.
Set in over 2,000 acres of 'Capability' Brown landscaped parkland and designed by
Vanbrugh in the Baroque style, it was financed by Queen Anne, on behalf of a grateful nation, following the first Duke of Marlborough's triumph over the French in the War of the Spanish Succession.
Today it houses one of the most important and extensive collections in Europe, which includes portraits, furniture, sculpture and tapestries.
Blenheim Palace is also the birthplace of one of Britain's most famous leaders, Sir Winston Churchill, and it was his father who described the vista on entering the Estate from the village of Woodstock as the 'finest view in England'.