Blenheim Estate Office Wins Oxford Preservation Trust Award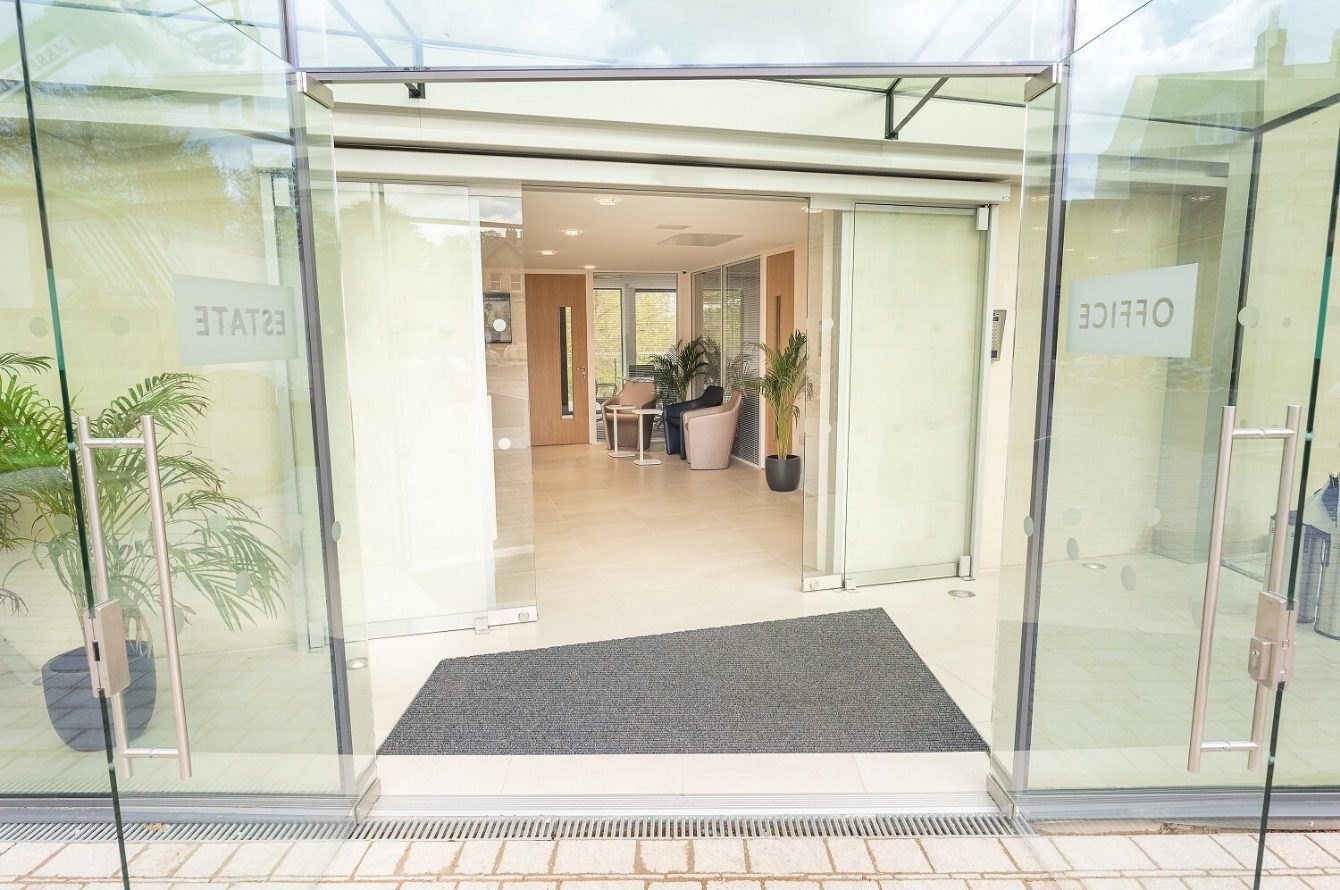 The Blenheim Estate Office has been recognised in the Oxford Preservation Trust Awards 2019.
The single-storey office received an OPT plaque in the Small Projects category for the annual awards celebrating the best in building conservation and preservation as well as exemplary new architecture.
The Estate Office, which opened in Woodstock last year, is situated within the World Heritage Site.
It features traditional materials combining ashlar cladding to the front elevation, with contemporary design, including floor-to-ceiling glass panels to the rear, providing views across the UNESCO World Heritage Site under a shallow pitch zinc roof.
"The Awards attracted a strong list of projects this year. The Blenheim Estate Office was up there with the best, and we were delighted to award it a plaque recognising the way in which the architects and team have created a rather beautiful, and very usable building which can sit happily within this World Heritage landscape," said  Debbie Dance, OPT Director.
In addition to its historic setting, the new building also respects the use of local materials used in the construction of Blenheim Palace including; limestone ashlar blocks and lime mortar to blend into its historic surroundings.
It was one of Oxford-based architect Andrew Spurring's last projects and is a fitting legacy to his award-winning work.
"We are very pleased to have received this recognition from the Oxford Preservation Trust which has a long and illustrious record protecting and supporting the city's buildings and its green spaces," said Roger File, Director of Blenheim Estate.
"The Estate Office makes use of traditional materials and building techniques combined with the latest technological advances to create something which both sits comfortably within its historic surroundings and minimises its impact on the environment.
"It is a fine example of what great modern design can achieve and is a credit to the architect Andrew Spurring's memory." he added.
Despite its traditional build, the office incorporates state-of-the-art heating and lighting features to minimise energy consumption in line with Blenheim's goal to become a net generator of green energy by 2027.
A heat exchanger unit provides both ventilation and heating for the entire building through vents in the floor and the temperature and CO2 levels are controlled automatically.
All lighting is LED, energy efficient and features motion sensors. The car park also features cycle racks for bikes as well as four electric car charging points.
For more information please contact: Melodie Manners | melodie@flamingomarketing.co.uk | 017815 709548 or 01637 873379