Blenheim to Recruit Record Number of Apprentices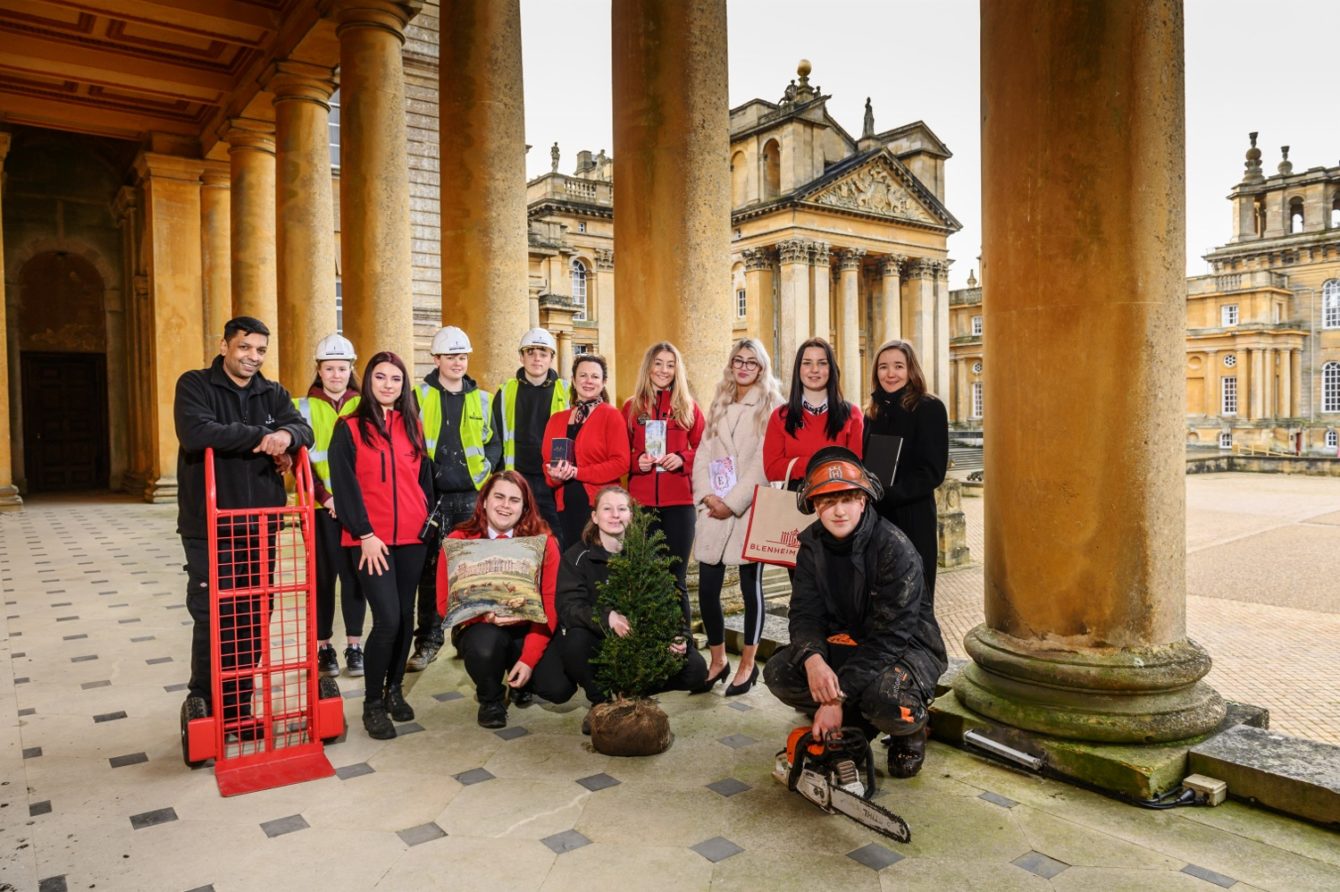 Blenheim is offering 12 new apprenticeship opportunities in a wide range of roles from bricklaying to social media.
It's the largest number of apprenticeships offered by the Oxfordshire estate. Among the other roles available are carpentry, property maintenance, retail and guest services.
Blenheim's apprenticeships start throughout the year and are open to anyone who is over the age of 16 and has completed secondary education.
Working closely with local colleges, Blenheim offers apprentices full training in their chosen subject with support and opportunities to grow their education and train to a higher level.
The apprenticeship programme is part of Blenheim's 10-year plan to train more than 100 apprentices by 2027.
Since the programme's launch at the end of 2017 more than 30 apprentices have been, or are currently being, trained.
"We're extremely proud of the success of our apprentice scheme, and our apprentices are a valuable asset to Blenheim," said Megan Carter, Blenheim's Head of HR.
"It's important to us that we encourage, nurture and develop individuals at the beginning of their career journey, as it's these types of frameworks that will shape the future of organisations and their communities," she added.
Each apprentice is assigned their own personal mentor and 'buddy' who is available to give support, advice and training.
In addition to on-the-job paid experience, successful candidates can gain additional qualifications as well as get help with CVs, interviews and career choices as part of their training.
The apprenticeship scheme is also enabling Blenheim to offer new and existing staff a structured way of unlocking their potential through training and experiences.
"My favourite thing about working at Blenheim is the opportunities we have to keep improving and progressing," said retail apprentice Ellie Hughes.
"Apprenticeships really are a stepping stone into starting a career and getting qualifications at the same time.
"I have been supported the whole time with organising getting to my college, completing assignments and finishing my maths GCSE, which was something I was worried about but have now completed," she added.
Issued on behalf of Blenheim Palace. For more information please contact Samantha Vaughan on 07469 129743 or SVaughan@blenheimpalace.com or Niamh O'Sullivan at NO'Sullivan@blenheimpalace.com.