Blenheim's New Wild Bee B&Bs Welcome First Guests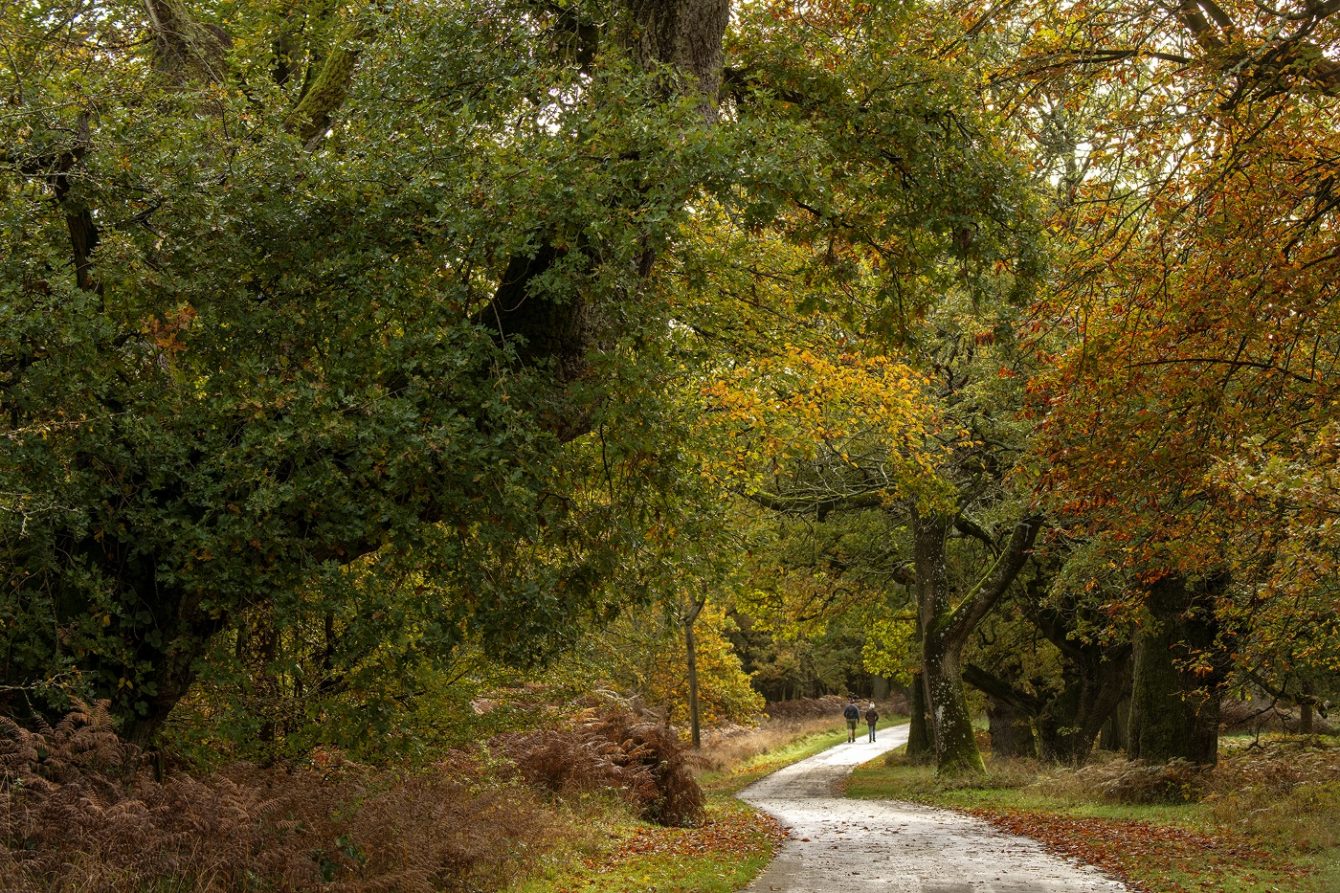 Blenheim Estate is celebrating World Bee Day on Thursday, 20th May with news that two of its natural hives have been occupied by wild bee colonies. Earlier in the year the Estate's Rural Team, under the direction of Head Forester Nick Baimbridge, put up a series of bee hives to help protect dwindling colonies of wild bees on the 12,000-acre Oxfordshire estate. The hives are made with wood from their timber stacks, many with rot or holes in, which mimic the types of sites wild bees would naturally choose to nest.
"We put the natural hives at key locations across the estate in areas where wild bees have been spotted," said Nick.
"Although it's been a cold and damp start to the year we do now have two new colonies in hives up in the High Park ancient woodland.
"All bees are increasingly under threat; particularly our native species so providing these hives is really important to help support and protect them," he added.
As a large estate, acres of Blenheim's woodland and grassland has remained relatively untouched for centuries. This makes it a haven for native bee species, which can forage on the estate's extensive natural flora and wildflowers. According to a recent study published in Nature Communications, one-third of the UK's wild bee population has disappeared over the past 30 years. Causes for the sharp decline include climate change, habitat loss, intensive farming methods and a devastating new disease known as colony collapse disorder (CCD). CCD is an abnormal phenomenon that occurs when the majority of worker bees in a honey bee colony disappear, leaving behind a queen, plenty of food, and a few nurse bees to care for the remaining immature bees. The natural hive initiative is part of the Estate's wider land strategy recognising the importance of valuing the wider environment's 'natural capital'. Natural Capital is a radical new model, which assigns importance to precious resources, like good air, water, soil, woodland, green spaces and biodiversity, in order to promote the best long-term decisions.
Please contact: Molly Stirton | mstirton@blenheimestate.com | or Drew Cunliffe | drew@flamingo-marketing.co.uk | for more information.
About Blenheim Estate Land
At Blenheim Estate Land we know that our land is precious and finite, but cared for properly its benefits can be limitless. Yet today there are fresh challenges like climate change, an aging population and increasing urbanisation.
So our approach – spanning a number of projects – needs to be as sophisticated, enduring and holistic as those issues we face.
By adopting new methods of valuing our natural capital we can view our land resources as part of an ecosystem. An ecosystem whose benefits extend to the air we all breathe, the green transport solutions that connect our communities, the physical and mental health we enjoy, and the quality of the food we consume.
At the pinnacle of our ambitions is the goal to become the first estate to demonstrate carbon-negative land management.
Ultimately, these projects form part of Blenheim's Strategic Purpose; to be the lifeblood of the local economy, to enhance the lives of local people, and to share and protect this place.
At Blenheim Estate we believe the bounty from our land is more than the annual harvest, it's the fundamental source of continued prosperity, renewal and wellbeing. Always growing our legacy.