Brakspear Beers Celebrate Local Heritage With Fresh New Look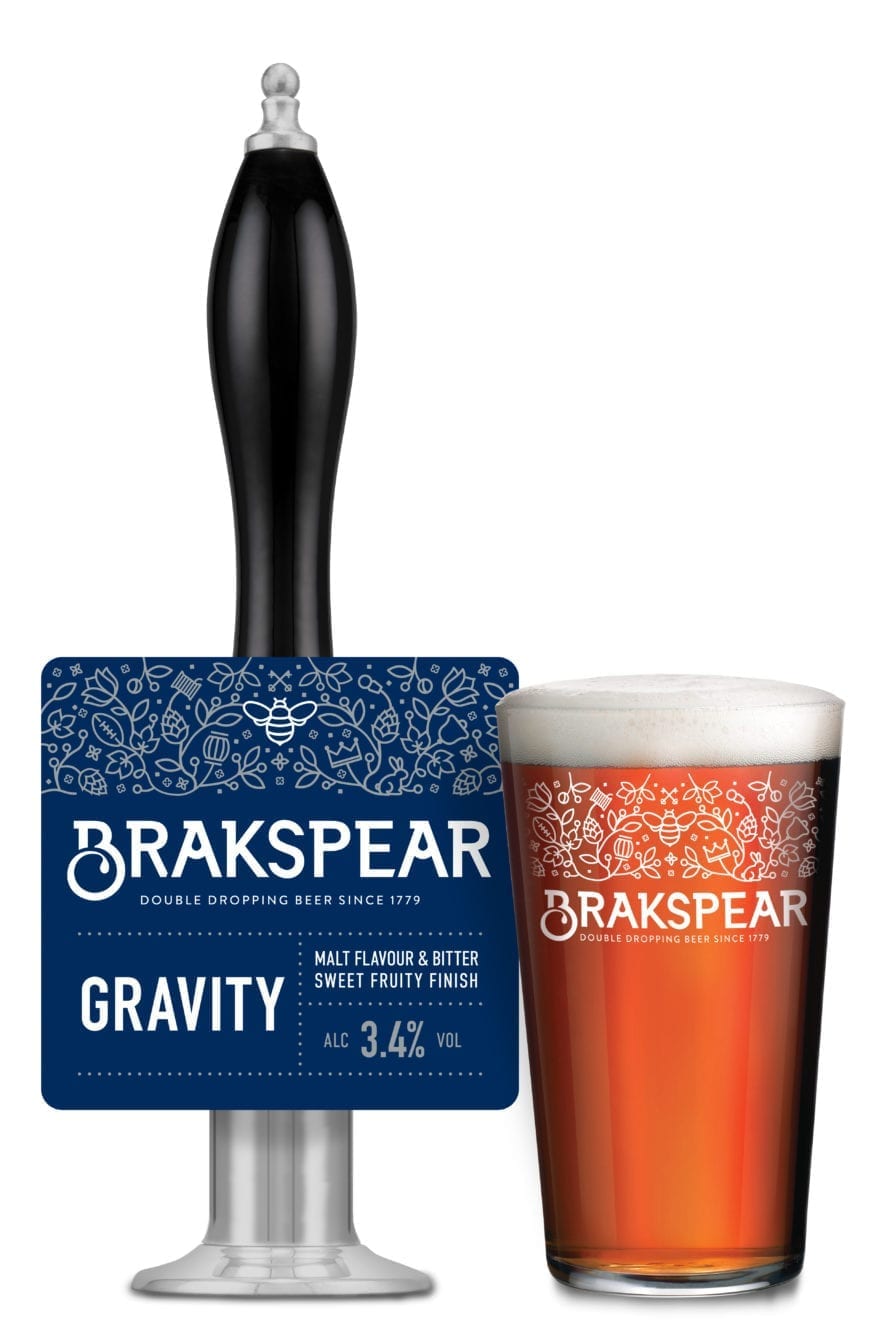 Taking inspiration from the brand's Oxfordshire home, Brakspear has overhauled its image to showcase its unique brewing method.
Popular beers Brakspear Bitter and Oxford Gold have been a given a striking makeover and Brakspear Bitter has even been given a new name. The rebrand is the first time that the Oxford-based brand has invested into its look, an investment that will start to be rolled out in supermarkets and pubs from June 2019.
The 12-month process started for Brakspear following the decision to rename 'Brakspear Bitter' to the new name of 'Gravity' which is in reference to unique Double-Drop brewing process used to brew the ale. It flows under gravity from its initial 16 hours of fermentation to another vessel for secondary fermentation and double dropping creates the clarity in appearance and taste that has made the beer sought-after across Oxfordshire and beyond.
Designs for both Brakspear Gravity and Oxford Gold have been given a fresh and exciting new look whilst still incorporating the key Brakspear colours. The simple yet effective designs are a celebration of its Oxfordshire roots shown through hand-drawn illustrations and showcases the Brakspear's classic emblem, the illustrated Bee. The famous Brakspear Bee is still prominent within the new design, which will feature on pump clips, bottle labels, beer mats and more.
Brand Manager of Brakspear beers, Jodie Ringer added: "The Brakspear name is so iconic in terms of British Brewing but its look had started to feel out of place, so we knew we had to give it a new lease of life. We knew there was an opportunity to simplify the look, so we found inspiration from the local area which is shown in the hand-drawn illustrations and of course, the iconic Brakspear Bee."
The new look, which will start appearing in pubs and supermarkets from mid-June is also going on tour and will be appearing as a pop-up bar at a number of events over the summer including Countryfile Live.
Jodie added: "We are looking forward to getting the product in people's hands, they are the ones who are going to be interacting with the product so we can't wait to see what they think."
Editors Notes
Brakspear beers moved to Wychwood Brewery in 2002 following a £1million redevelopment to move some of the original Brakspear brewing equipment, including the famous Brakspear 'Double Drop' Fermenting vessels.
Double Dropping creates clarity, of sight and flavour. Fermenting for 16 hours before flowing naturally under gravity to a second vessel to begin it's unique second fermentation.
For more information on Brakspear beers, please contact Susie James on 07879 410234 or susie@curlymarketing.co.uk