Chiltern Railways Wins the Sustainable Development Award at the National Rail Awards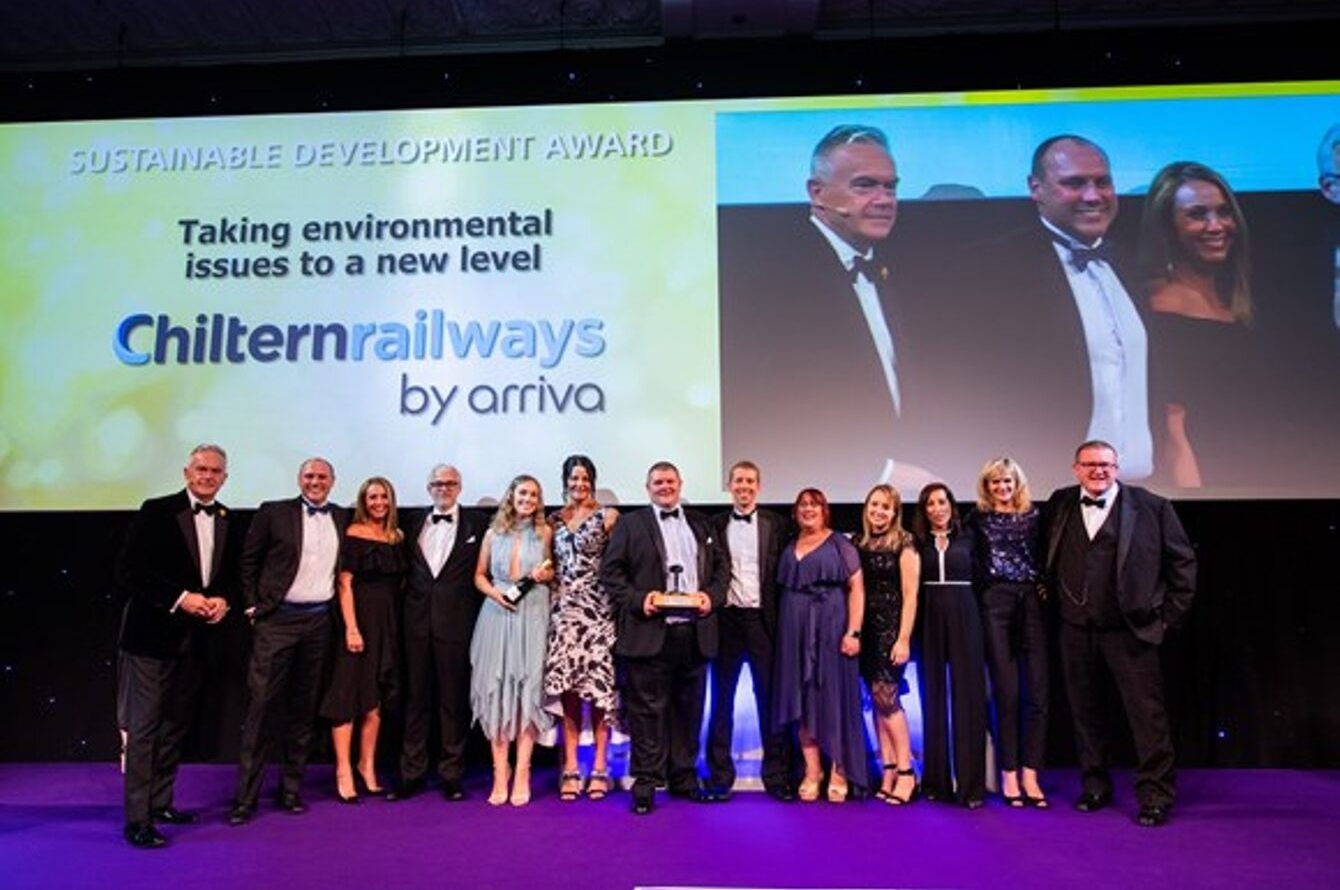 Chiltern Railways has won the Sustainable Development Award at the National Rail Awards. The award recognises the work the train operator has undertaken to the long-term sustainability of the railway industry.
During the last 12 months, Chiltern Railways has taken its commitment to both local communities and wider environmental issues to a new level with several large-scale initiatives. This includes the development of the UK's first-ever clean air zone at a railway station and an industry first with the introduction of a unique coffee cup collection and recycling service at Marylebone station.
Chiltern also replaced all standard lighting across its entire network, including maintenance depots, offices and access routes, with more energy-efficient and carbon-cutting LEDs and introduced segregated bins onboard a number of trains.
The judges commented that they 'were impressed with the holistic approach to sustainability' and praised Chiltern's 'clear continuing efforts to involve staff and add value to the communities they serve across a wide geographic spread'. They also added that 'the strategy, range of initiatives, focus across all aspects of the business, and measurable results, make Chiltern a worthy winner'.
Now in its 20th year, the National Rail Awards exist to recognise excellence in Britain's rail industry and are often referred to as the 'Railway Oscars'.
Eleni Jordan, Commercial Director of Chiltern Railways said:
"We are very proud to win this award which recognises Chiltern's commitment to the environment and the communities which we serve. Chiltern is always striving to set a standard of excellence for the rail industry and we were excited to lead these innovative projects which have helped us to reduce our carbon footprint and our impact on the environment.
Over the next year we are working with partners on trials for battery hybrid trains which reduce emissions and help us be a better neighbour as well as answering the government's challenge to reduce carbon emissions from the railways."