Dig! Into Spring This February Half Term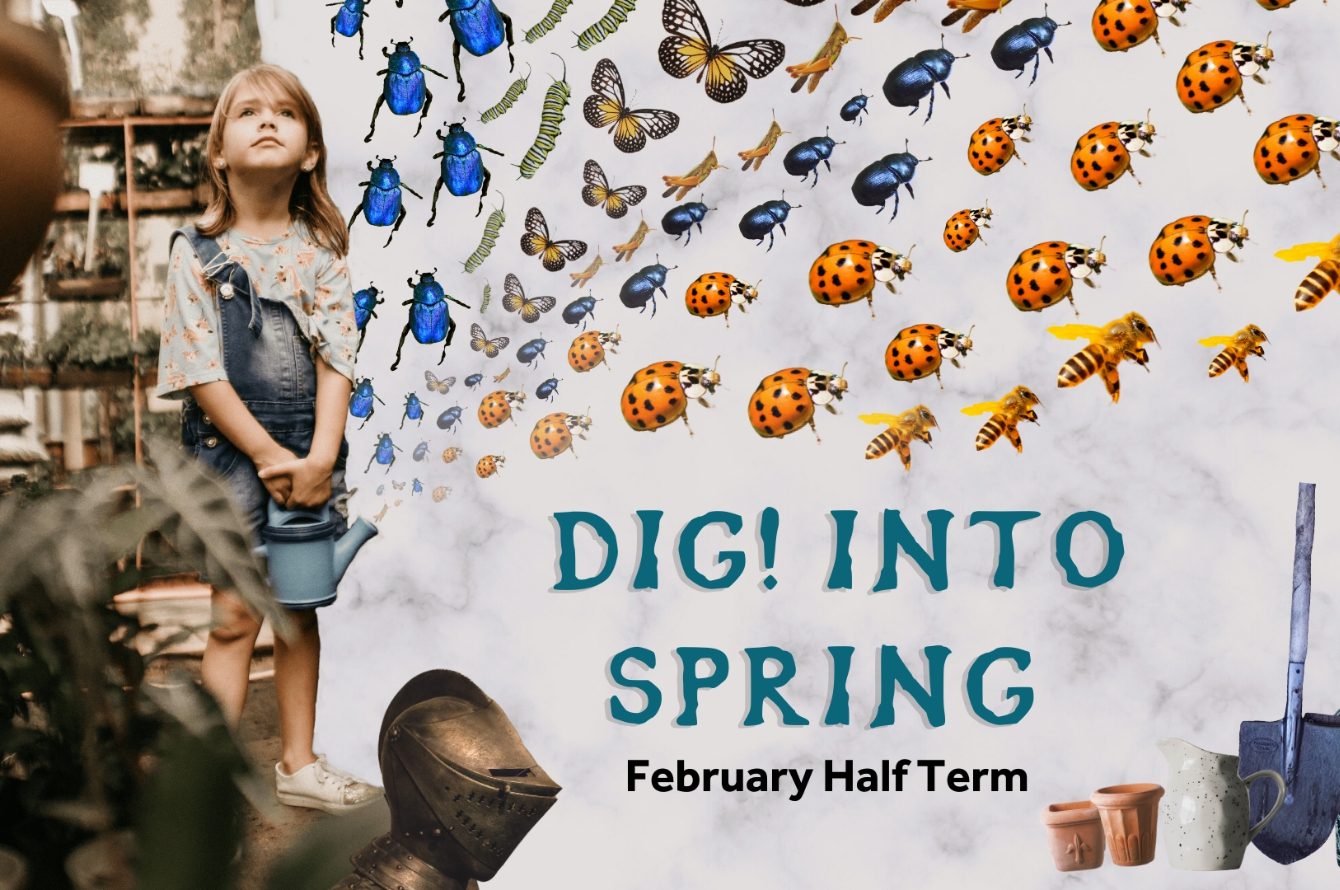 Oxford Castle & Prison are inviting youngsters to Dig! Into Spring this February half term and explore the nature and 1000 year history of Oxford Castle & Prison.
Chris Abbott, General Manager, Oxford Castle & Prison, "This half term we want to inspire youngsters to not only explore the history of Oxford Castle, but to engage with the nature surrounding us. The beginning of spring is the perfect time to start getting outdoors and exploring the history environment as well as the new life that is about to begin."
This hour-long workshop in The Key Learning Centre will get children excavating for historical and natural objects, which they will then use to make their very own Bug Hotel. Children will also make their own bird feeders which they can take home to put in the garden or the local park.
The workshop will include:
Excavating objects related to Oxford Castle's history
Building a bird feeder
Creating a bug hotel
Dig! Into Spring at Oxford Castle & Prison
15, 17, 19, 21, 22 February 2pm – 3pm
Prices start from £9.50 for 1 child, £16 for 2 children and £22.50 for 3 children
www.oxfordcastleandprison.co.uk
Facebook @OxfordCastle Instagram @oxfordcastle Twitter @OxfordCastle
ENDS
Notes to editors
Oxford Castle & Prison is a 1000-year-old castle which also served as a prison for over 800 years. The visitor attraction opened on 2 June 2006 and gives visitors the opportunity to learn about the real people who lived and died throughout the site's turbulent past.
Contact details
Olivia Scammell, PR Executive / 07713 307 925
Continuum Attractions
Bringing stories to life across leading UK visitor attractions for over 35 years, Continuum Attractions currently runs and owns eight British visitor attractions, including The Real Mary King's Close on the Royal Mile in Edinburgh, Emirates Spinnaker Tower in Portsmouth, Oxford Castle & Prison, York's Chocolate Story, Greenwood Family Park in North Wales, The Canterbury Tales, and ITV's Emmerdale Village Tour and Emmerdale Studio Experience in Leeds. www.continuumattractions.com